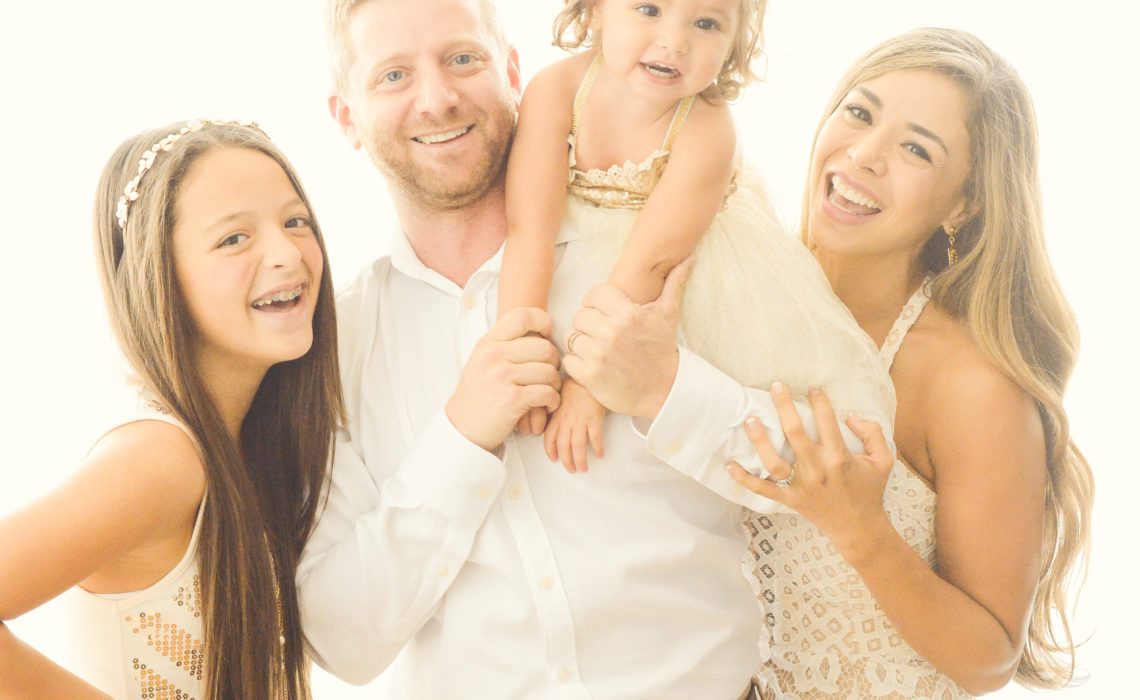 If there is one thing that adds a little more excitement to a photo shoot, it's bringing in your pets – and we 100% support the idea.  As pet owners ourselves, we know that your furry friends are just as much a part of the family as you, so it's important to include them in your family portraits!
Our most common furry friends are, of course, dogs.  We've met Great Danes, Teacup Yorkies and everything in between, but this was the first time we had a cat come in to the studio!  We were a little unsure how he would do since most cats don't travel well, but Dexter (named after the show Dexter) was awesome throughout the whole session. He even let us… well, tolerated us… putting a Santa hat on him at the end!
Aside from Dexter being a fun addition to our Holiday Season, this family was loads of fun themselves. They were so relaxed and playful and were up for pretty much anything. Big sister, Isabelle was so helpful in interacting with baby sister, Luna – as well as showed off her sweet personality and crazy dance moves! (Check out some more of her moves from last time Isabelle came to visit us two years ago HERE)
In addition to being a blast to photograph and an absolutely gorgeous family, we were also super inspired by the styling for this shoot.In our pre-session Design Consultation, we talked about creating a portrait that would hang year-round in their home, but also say "holiday" enough for their Christmas cards. Add a little sparkle to an everyday look, and you've got the perfect mix!  Check out some more tips for "Dressing For Your Holiday Portraits" here)
Want to capture your family's portraits?  Give us a call at 310-391-4500 today to schedule your consultation! We look forward to meeting you!