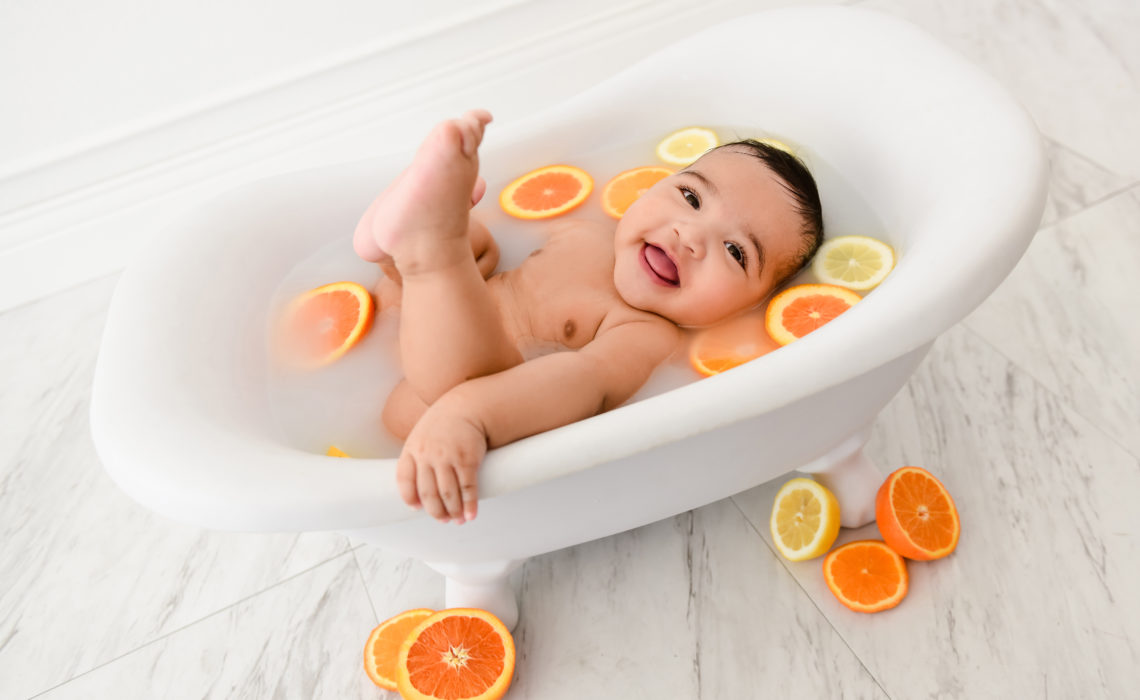 Beautiful Milk Bath Baby Portrait Session
It's one of our most popular things we do in Los Angeles for babies these days – a beautiful milk bath baby portrait session! It became all the rage on Pinterest and we just had to get in on all of the fun!
It works beautifully for our first birthday babies, but even more popular (and arguably more adorable) are our 3-5 month old baby sessions. For this baby portrait session featured below, we had twice the fun! Twins!
Girls
Girls usually get flowers, which are clearly just stunning! We love playing with different color schemes, but this momma wanted pink, pink and more pink for her little girl! And so pink it is! We chose a combination of deep pink roses and soft pink carnations – both of which are great for the bath. A tip for a beautiful milk bath baby portrait session: avoid using flowers with long, delicate petals. They tend to break off easily in the water and and up not looking as lush and beautiful.
Boys
Then what do we do for boys? Well, since flowers are a little girly, one option we do for boys is fruit! This little dude was so cute in his citrus bath. and the vibrancy of the oranges and lemons were so stunning with his skin tone! A tip when using citrus for a milk bath: try not to let the babies "play with" the fruit too much. Once the citrus drips out into the milky water, the water can start to curdle and not look so nice.
Want to set up a beautiful baby milk bath portrait session in Los Angeles? Give us a call at 310-391-4500 to set up a consultation with your photographer. Be sure to follow us on our Blog, Facebook and Instagram to see what we've been up to, or explore our YouTube page for more!