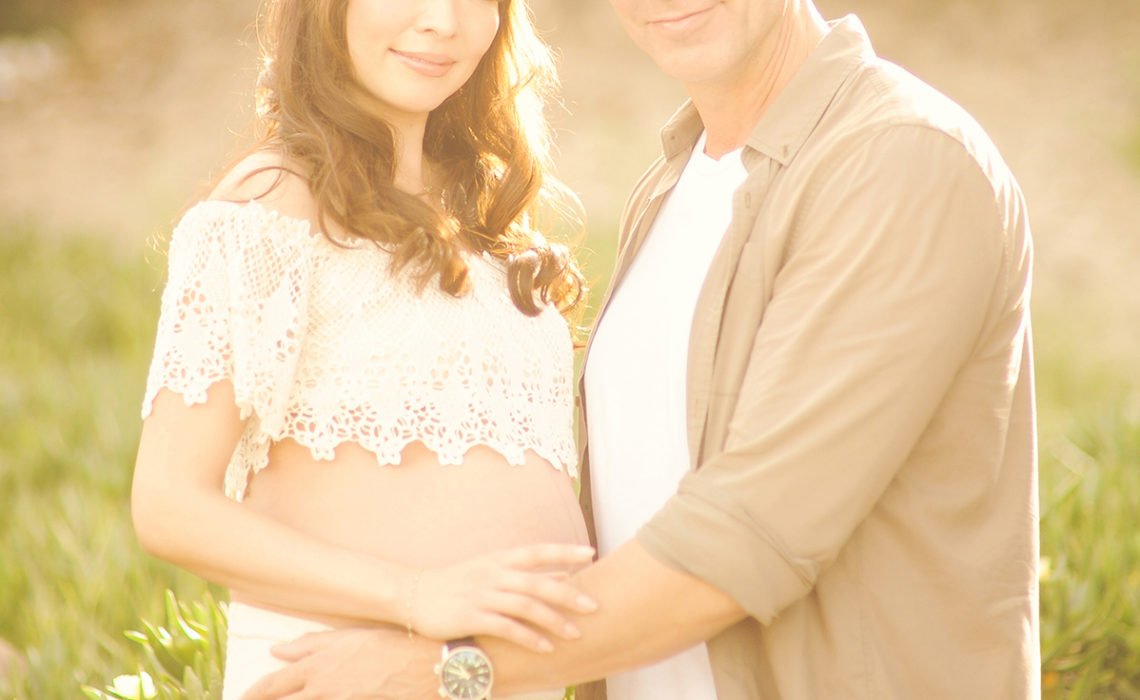 This mama to be has such grace and style – she was amazing to photograph at scenic Playa del Rey beach! She used to model earlier in life, and although she was a little shy about it, I guessed it from the fluidity of her movements, the little turns of her body and her natural smile before she even said anything.
But for those of you who have not modeled – I totally get it, we ladies are not typically the center of attention and many of us don't really want to be.  However, when you find yourself in front of a camera being photographed, the belly is the center of attention… and well, you, mama-to-be, by default become the center of attention too.  It can feel a little scary, and you might feel a bit self conscious – but here are some tips that I like to tell my clients to set them at ease for their maternity photo session.
1. Try to have fun! Your pregnancy portraits are a celebration of your body and new life. Embrace that belly line and few extra pounds because they are the signs of a miracle inside you. When I shoot a maternity session we are constantly talking, joking and I switch up the poses and locations quickly so that it just feels like we are having fun, chatting and it just so happens that we are also taking photos. So many of my clients say "I've been dreading this all week, but it was so much fun!" When your photographer asks you to be silly, candid or do some of those cheesy shots like dad kissing the belly, walking while holding hands – try to trust your photographer and have fun with these candid poses.  The more you embrace and have fun with it – the more natural your photos will be… and who knows, you may get a fantastic, unexpected shot!
2. Trust your photographer: It is my job to make sure that you look good. I am constantly checking your hair, makeup, and watching to make sure you are not squishing your arm against your body.  After 3 minutes of watching you, I know your angles, which is your best side and which poses make your body look great. I believe that every person can look amazing or get caught in an un-flattering angel.  Since you are not a professional model, it's your photographer's job to coach you and make sure that you look your best.
3. Photoshop!! Definitely make sure that your photographer has a great re-toucher on staff or that they are pros themselves. A little nip, tuck, or erase of a forehead line can make all the difference. Yes we are celebrating your body, but we want to look back at the photos in your album or those hanging on your wall and love them entirely – not get distracted by that one little insecurity.
Check our our website for more Playa del Rey maternity photos!