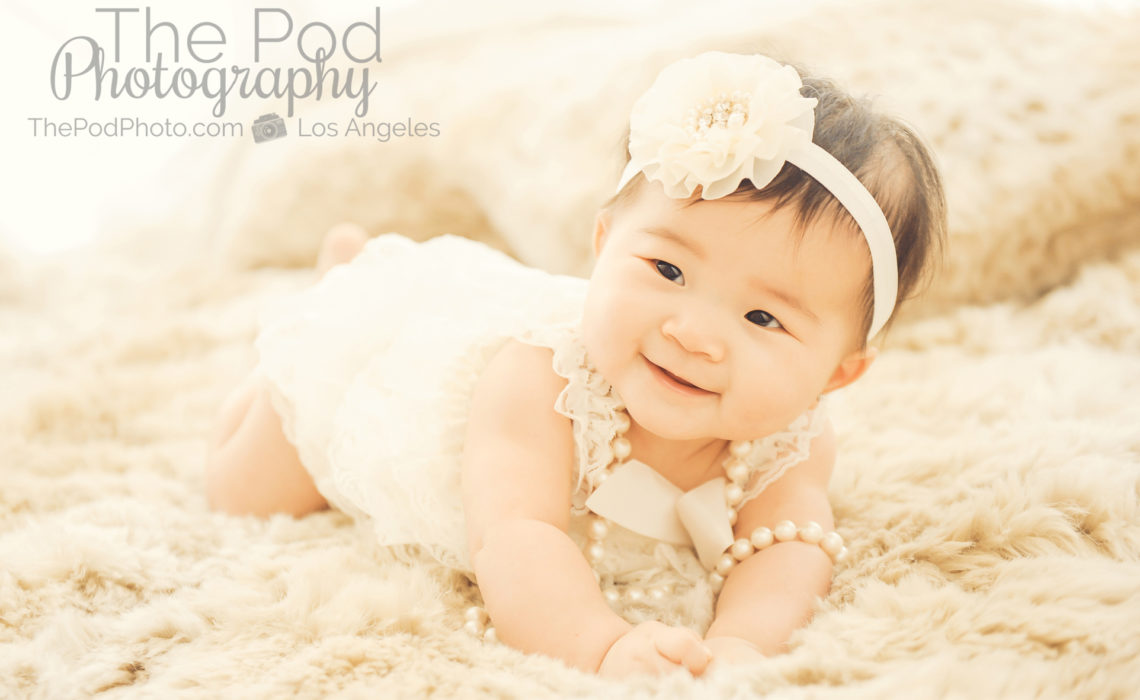 In one of my latest blog posts, "How To Dress For A Family Photo Session," I touched a little on how texture can add a lot to your photographs. As we were shooting this session, I was thinking, "oh my gosh- these textures are so pretty together! I can't wait to blog this shoot asap!"
For this gorgeous family, this was their six-month-old, Alyson's very first photo session, so she was the star of the show. The combination of her ruffled dress and pearls with the scraggly fabric and furs looked so beautiful! I loved that both of the girls' Posh Peanut Kids outfits tied in with the style of mom's lace Free People dress.
Pod Tip: Mom's, if you are ever unsure of what to wear for a family photo shoot, Free People has so many adorable options- you are bound to find something that you love that photographs beautifully!
I think it's something that everyone knows, but girls really do get to have all of the fun. As much as I love styling up little boys in hipster outfits with skinny jeans and bow-ties (who can deny that look is adorable: check out these handsome little guys here), but there is just something so darling about ruffles, lace, tulle, headbands, pearls and the endless amounts of girly things we get to do! Enjoy looking through some of our favorites from this girly shoot!  🙂