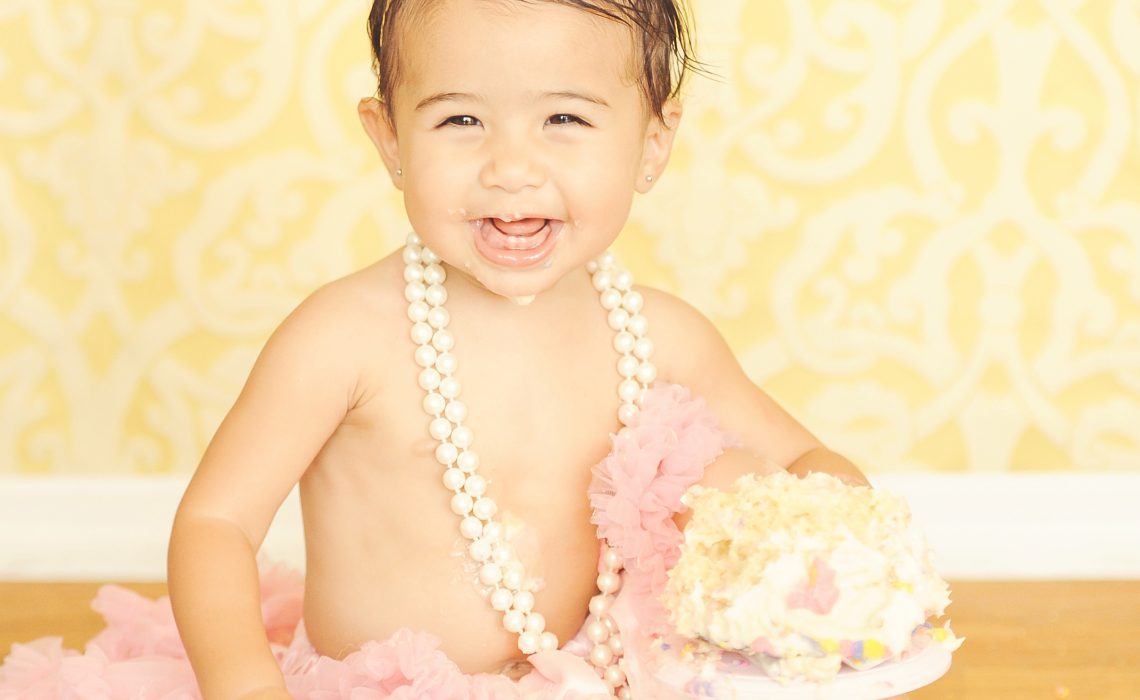 One year old babies are just so full of personality! They want to move and go and stand and sit and have whatever is in your hands! Capturing fantastic photos of one year olds is an art-form in itself! This amazing Bel Air family brought their little girl for her first birthday photo shoot since they wanted to have photos for the invitation, plus a party display. A baby's first birthday party is a big deal – especially in the Korean culture!!
For the party display, we designed a 9-up series (below) of the cake smash photos.  This way, all those funny, messy moments get their showcase moment as part of the story of the cake smash.
One of the things that was important to this mom was to feature Olivia's Korean heritage with a traditional outfit.  Baby Olivia rocked that outfit and those photos became the main images for the birthday party invitation. The invitation we designed is below – this mom wanted something colorful, outdoorsy (since the party was being held at a park) and a little bit Korean themed. She loved what we delivered and we hear that the party was awesome 🙂
Olivia's dress was the inspiration for the colors we chose for these party invitations. We wanted Olivia and her pictures to be the focus, so we muted the invitation colors just enough so that she pops!
There's great movement and storytelling in the cake smash portraits designed as this storytelling series.  The final piece was printed on our vivid metal as a 20 inch x 20 inch finished piece.
Interested in having us capture your baby's first birthday photos with a cake smash? Give us a call at 310-391-4500 and check out our website!