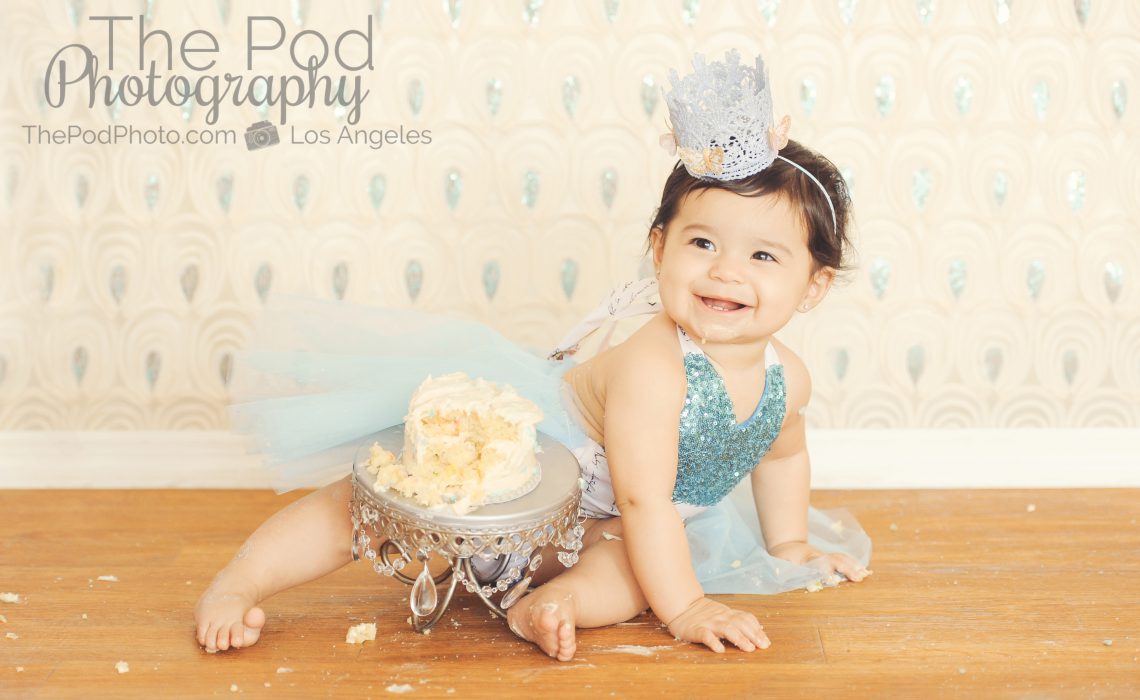 Princess, girly, tutus, crowns, sparkles… what more does a girl need?!
Well, cake of course!
This cake smashing session was SO much fun! This little lady came all the way from Bakersfield to see us – for the third time! The first time we met her, she was in her mommy's tummy, the second time for her newborn photos, and this time for her big one year session!
Since Baby Penelope celebrated her birthday by going to Disneyland, we wanted to play up a princessy Cinderella theme in her photos. Mom brought in this adorable sequins dress she purchased from Etsy and a custom little butterfly crown to go with it. Paired with our sparkle scalloped background and adorable SusieCakes cake for her, Penelope rocked her big milestone photo session in style! Take a look at some of our favorites below:
In addition to an amazing cake smash, momma also wanted some classic pink and gold photos to display around the house. She brought in this amazing blush dress with a big princess bow on back – how darling are these over-the-shoulder shots!?
Interested in capturing your little one's first birthday portraits or Korean First Birthday Photography? Check out our 11-12 month gallery on our website, and give us a call at 310-391-4500 to schedule your consultation at our Los Angeles Portrait Studio!
Be sure to follow us on Facebook, Instagram, Google+, Yelp and YouTube!