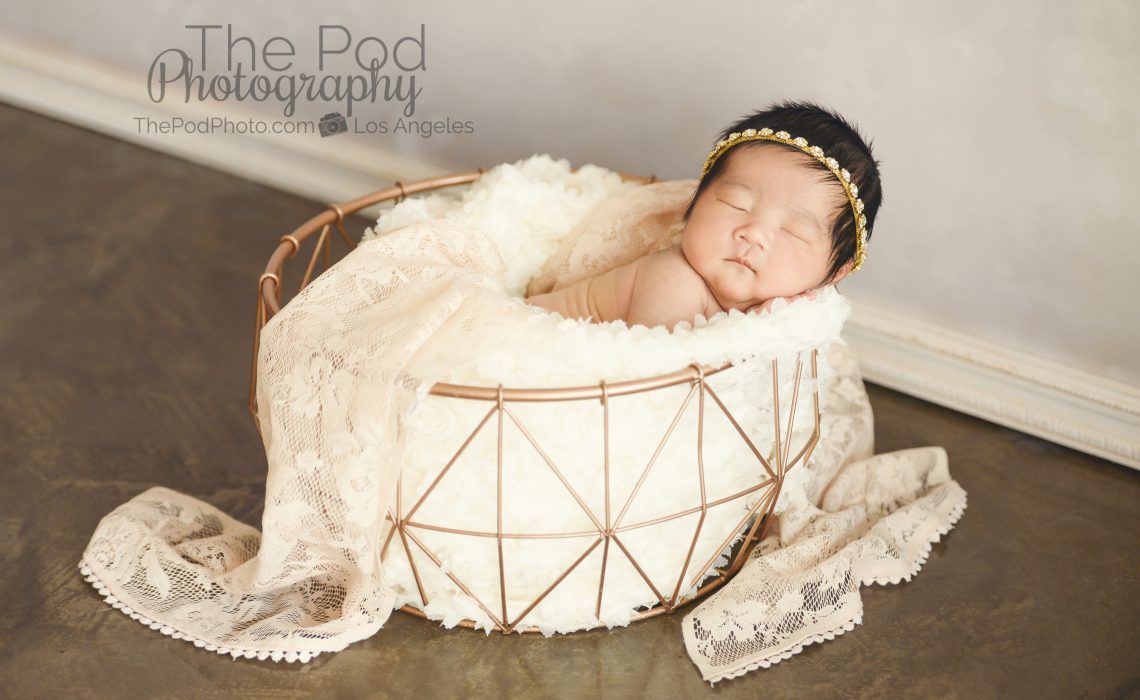 We fall in love with kids and their families here at the studio just about every day. When kids are funny, cute, clever, sweet – whatever, we each have our personal favorite kiddos who we are always so excited to see again.  This lovely family welcomed their first daughter, and her five year old brother came along to her photo session. This kid – as you can probably tell from the photos – really let us capture his true self during the photo session. He cracked up when we made funny sounds, gave us skeptical looks when we asked him funny questions about animal sounds and things and he just listened to direction and posed so nicely when we asked. He was a perfect subject and Erika fell in love with his great big personality during the shoot 🙂
The funniest part of the session was when we asked big brother to hold his sister for a few sibling shots. The overly confident, clever 5 year old personality disappeared since he was so worried about holding her properly.  Of course there was one person on either side of him plus mom and dad standing by, so baby sister was very safe. Once he settled into it, baby sister started to wiggle and – something we had learned about an hour before this – big brother is incredibly ticklish.  So, there we were – nervous brother being tickled by his sister and just cracking up! Luckily we got some great photos in before he lost it, we even got a beautiful, classic image of him kissing baby sister.
We absolutely love to capture newborn sibling portraits and see many clients from the Encino area since our studio is just a quick drive over the hill.  Take a look at the newborn gallery on our website and give us a call at 310-391-4500 to discuss your family's photo session!