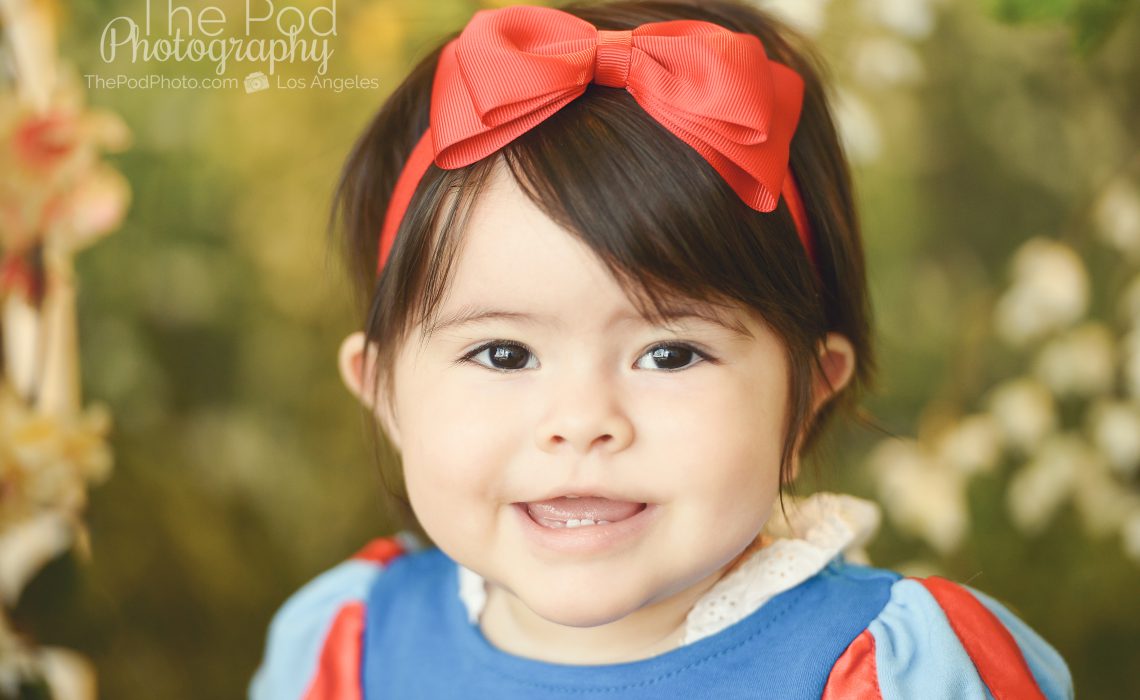 When you love Disney Princesses as much as this mommy-daughter duo, a little girl's first birthday party is a BIG deal. Especially since this PodMom didn't get the opportunity to indulge in all the fun girly stuff with her first little boy and was SO excited about having a little girl to play with and style up all pretty in pink!
With Baby Corinne's beautiful fair skin and dark hair, there was no better Princess to dress up like than Snow White! Since part of Corinne's birthday celebration was going to Disneyland, these photos were the perfect way to document her big one-year milestone.
But of course, what's a first birthday photo session without a cake!? For Corinne's cake smash, Momma wanted to go classic and girly, so we styled Corinne up on our princessy Pink & Gold Sequins Set for her classic First Birthday Cake Smash Portraits.
To top us off, Mom couldn't miss out on all the fun! Continuing our girly theme, the Spring Cherry Blossom Set was perfect for some Mommy & Me snuggly, sweet photographs. Gorgeous girls!
Check out our website to see more photos of First Birthday Cake Smash sessions, Mommy & Me, or Family Photographs, or visit our portrait studio located near Santa Monica!