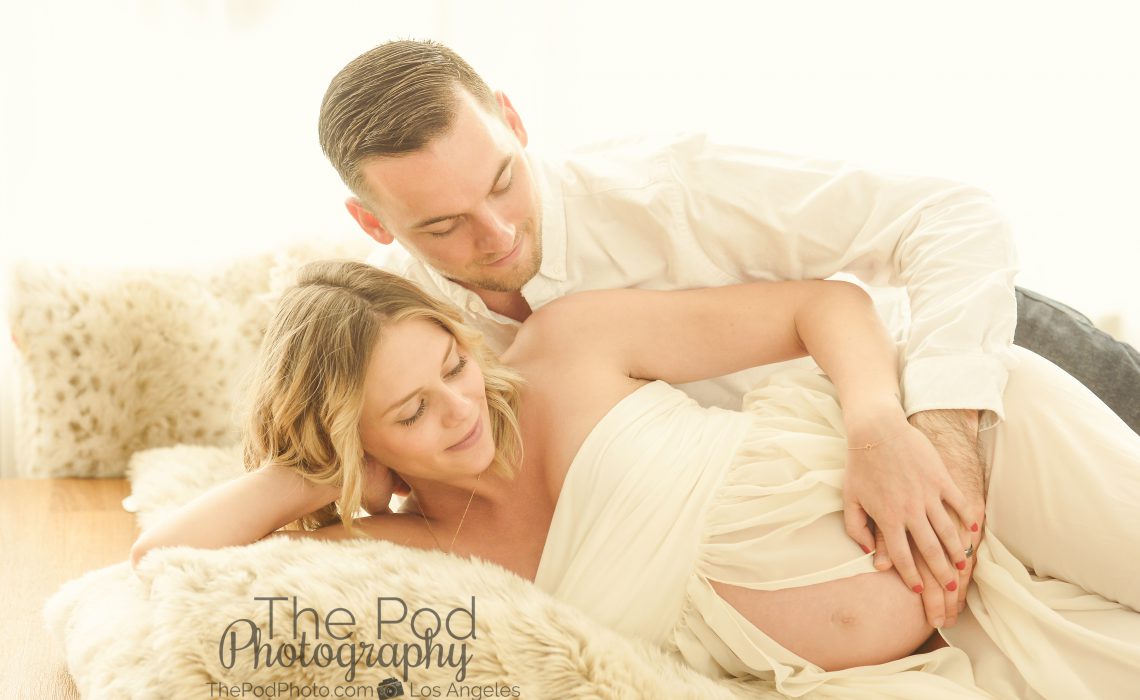 This incredibly cute couple are high school sweethearts. They made a move from the East to the West coast – and here they are, together after all these years with their first little girl. I love love stories 🙂
Getting to experience people's joy firsthand when documenting their family's portraits is a priceless gift that our clients give to us. One of the things that I love about a family having their first child is that they get full license to talk about nothing other than the baby. When you meet a pregnant couple all you ask is about the baby: how's the nursery coming, have you gotten the car seat installed yet, where are you taking your expecting classes, do you have a name picked out yet? It's fun because they get to talk about their favorite subject and everyone else is more than happy to listen.Somehow, whether you have children, want children, never intend on having children – everyone gets swept up in the excitement of new parents 🙂
For this couple's photos, we kept it super clean and simple. This mama-to-be is so gorgeous that the minimalism of her outfits and sets allowed her to be the focus, and have that perfect little bump showcased. However, I couldn't resist and had her do one setup at the very end on our Cherry Blossom set just.
These images were captured at our photography studio that services Manhattan Beach and the surrounding Los Angeles area – and we specialize in maternity, pregnant belly, pregnancy couples and all around photos of lovely families. Our maternity photographer, Erika, has specialized in portraiture for almost a decade and would love to capture amazing photos for your family as well.
To find out more about our services, give us a call at 310-391-4500 and take a look at our maternity photos on our website.