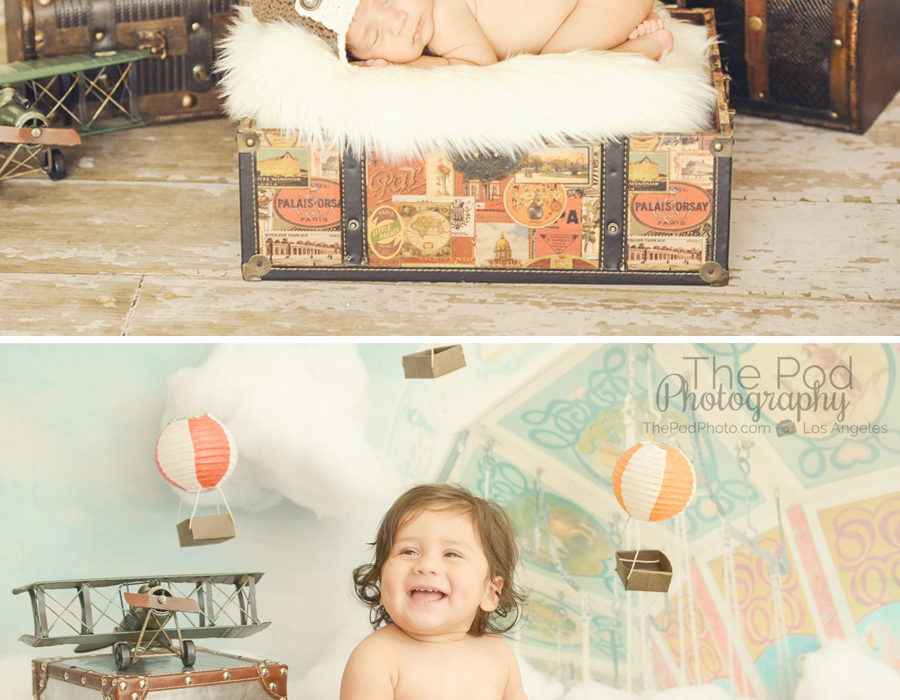 The last time we saw this handsome little dude, he was just a few days old! We can hardly believe that Baby Matias is already turning ONE! I really in incredible to see how much babies change in just one year – and how lucky are we that we get to document the growth!
We started Matias's first birthday photo session with some playful Mommy & Me portraits. Mom chose a classic, neutral colored dress that paired perfectly with the little gentleman's outfit we put together for Matias. The soft beige, whites and grays we a fantastic color combo for mom's traditional taste!
After some solo shots, it was time to smash some cake!!  Since his birthday party was Hot Air Balloon themed, it gave us a fun opportunity to allude to his newborn portraits that were done on our Traveler Set!
We don't get a lot of babies who love their cake smashing portion of the photo shoot, so when Matias went to town on his cake, we we super excited. He gave us so many silly expressions and his adorable little dimple kept peeking out to say hello!  🙂
Take a look at some of our favorites from his birthday photos below!
Follow us on our Blog, Facebook, Instagram and Google+ to see what we've been up to, or explore our YouTube and Pinterest Boards for more inspiration.  Give us a call at 310-391-4500 to schedule your consultation and begin planning your baby's portrait session!