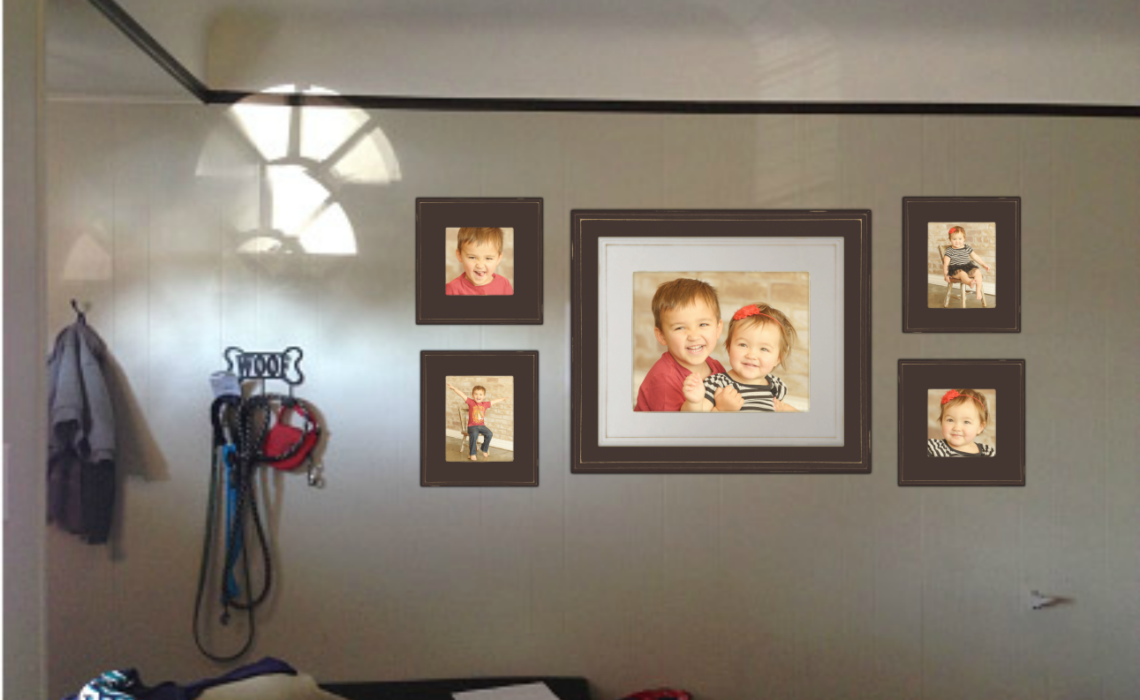 When we originally spoke with the Momma of these two cutie pies, all she wanted to do was our little Seasonal Hot Air Balloon Set.  The goal was to have some whimsical, playful portraits of both of the kiddos together as well as each of them individually.  So we planned for some cute little Spring outfits, and both Nolan and Olivia were rockstars for their session!  We were actually very impressed that they even WANTED to sit together – since at their ages (3 years and 16 months), usually siblings want NOTHING to do with one another!
These kiddos were so great, that by the time we were finished with the shoot, we had plently of time left.  I couldn't resist but recommend we do a second look.  And since our first series of photos were very styled and playful, I wanted to give mom & dad something timeless and classic they could use forever.
We talked about their style and the colors in their home, and asked if we had anything red to go with some of the accents in their livingroom. Nolan had a little graphic tee with him, and we paired a cute little black and grey dress with a red headband for Miss Olivia and the combination was perfect!
What's funny, is that we almost didn't even take these photos – mom & dad were satisfied with just having photos from the first set.  But there was something inside me that said "Nope, we're doing extra.  We need these shots."  And as it turns out, these are the portraits that made it to the wall!
The final product isn't finished yet, but our state-of-the-art software, PreeVu, is able to show us exactly how the end result is going to look.  Absolutely stunning!
Are your walls in need of some art?  Family portraits and photos of the kids make for perfect custom artwork for your home!  At our Brentwood portrait studio, we'll work with you to bring to life the exact vision that you have for your walls customizing every detail from clothing colors and styles, to backgrounds or locations to shoot at, all the way down to the style of framing that best suits your taste and decor.
Give our photography studio a call at 310-391-4500 to schedule your consultation with your photographer and begin customizing your session today!
Follow us on our Blog, Facebook, Instagram and Google+ to see what we've been up to, or explore our YouTube and Pinterest Boards for more inspiration!