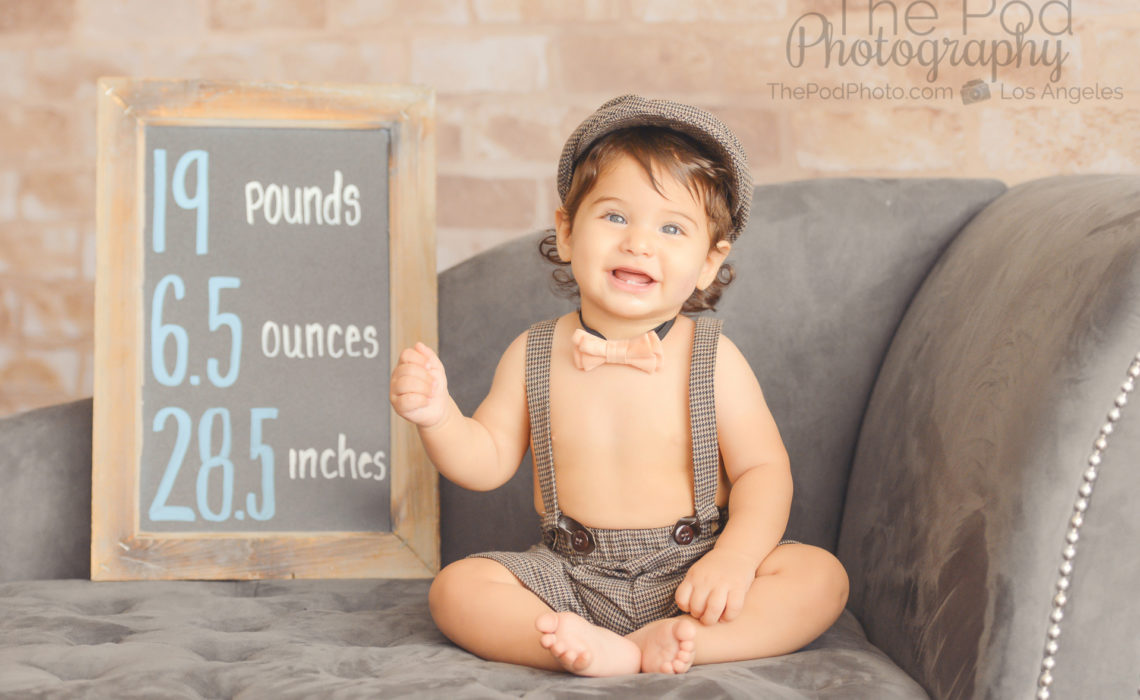 Six month photography is such a fantastic milestone to document, but we have a little insider secret to let you in on!  Every one of our six month photo shoots actually takes place at seven months old!  Why?  Not a whole lot changes between six and seven months, but having that one extra month of time to develop those tummy muscles makes baby's photo session a whole lot easier on them!  They are sitting up now (of course, we always have someone sitting just a few inches away on baby safety), which makes it easier for the to focus on smiling big for their pictures!  Babies at this age fall for almost every trick in the book – peekaboo, tickles, singing, clapping, bubbles – and that's what we love so much about this age.  So many expressions!!
Our Los Angeles portrait studio is stocked full of all the little outfits, props, accessories and backgrounds that you'll need for your session.  Every single thing you see in the photos above we have here for you! Call our Los Angeles baby photography studio today at 310-391-4500 to begin planning your baby's photo session today!
Follow us on our Blog, Facebook, Instagram and Google+ to see what we've been up to, or explore our YouTube and Pinterest Boards for more inspiration!