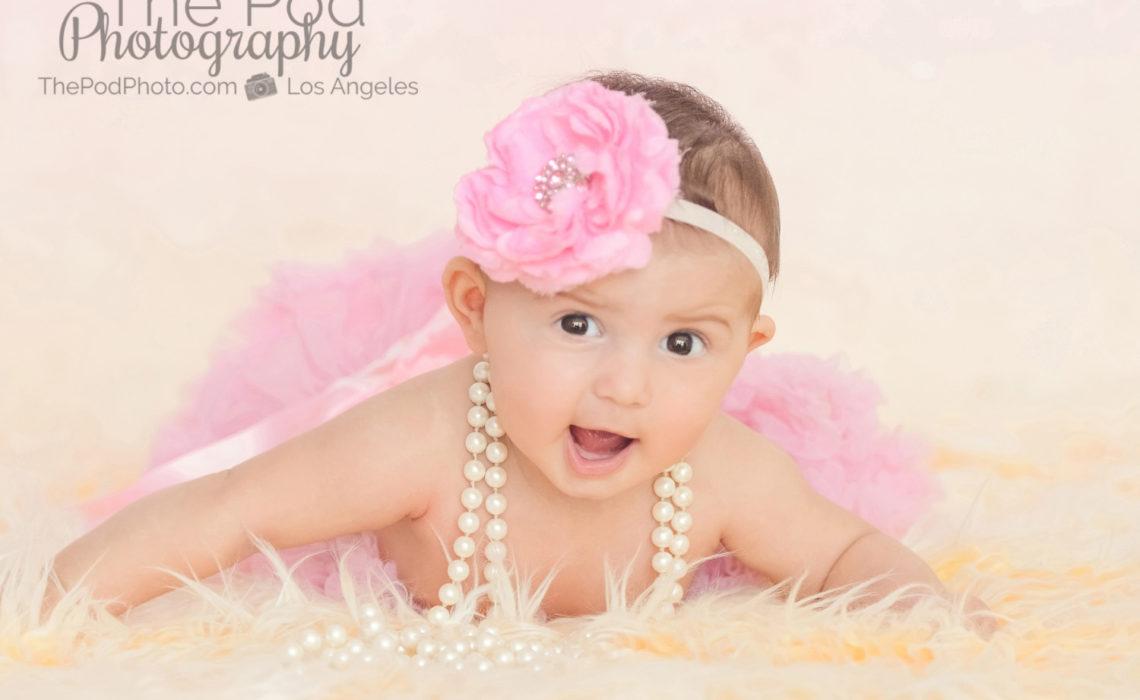 We all know how important, exciting, exhausting and incredible a baby's first year of life can be!
And there are so many amazing milestones along the way! When it comes to baby photography, who do you trust to document all of those amazing milestones? Well, obviously your smart phone is filled up with endless amounts of photographs. But what about those really big milestones? What about your professional portraits? Who is going to capture your baby when they are just a few days old? What about what when they first start rolling over? Holding themselves up on tummy time? When their tummy muscles are strong enough to sit up on their own for the first time? Or when they pull themselves up to stand up on their own? Take their first steps?
When it comes to baby photography, trust only the best team!
Our Brentwood photographers are the masters of baby photography! With over a decade of experience and thousands of babies photographed at our Brentwood photography studio, we have it down to a science! We know babies. We know all of the ages and what babies will and will not do, how much they will put up with, and most importantly, how to get them to smile!
One of our favorite baby photography milestones is the three to four month age range. At this age, babies start responding to things, smiling more, and are a little more independent than at one or two months old. Though baby photography sessions can be a little trickier at this age, the results are too adorable!  Take a look at this sweet little lady that we documented at our Brentwood professional baby photography studio when she was about four months old.
Give us a call at our Brentwood studio at 310-391-4500 to set up a consultation with your photographer and be sure to follow us on our Blog, Facebook, Instagram and Google+ to see what we've been up to, or explore our YouTube page for more!