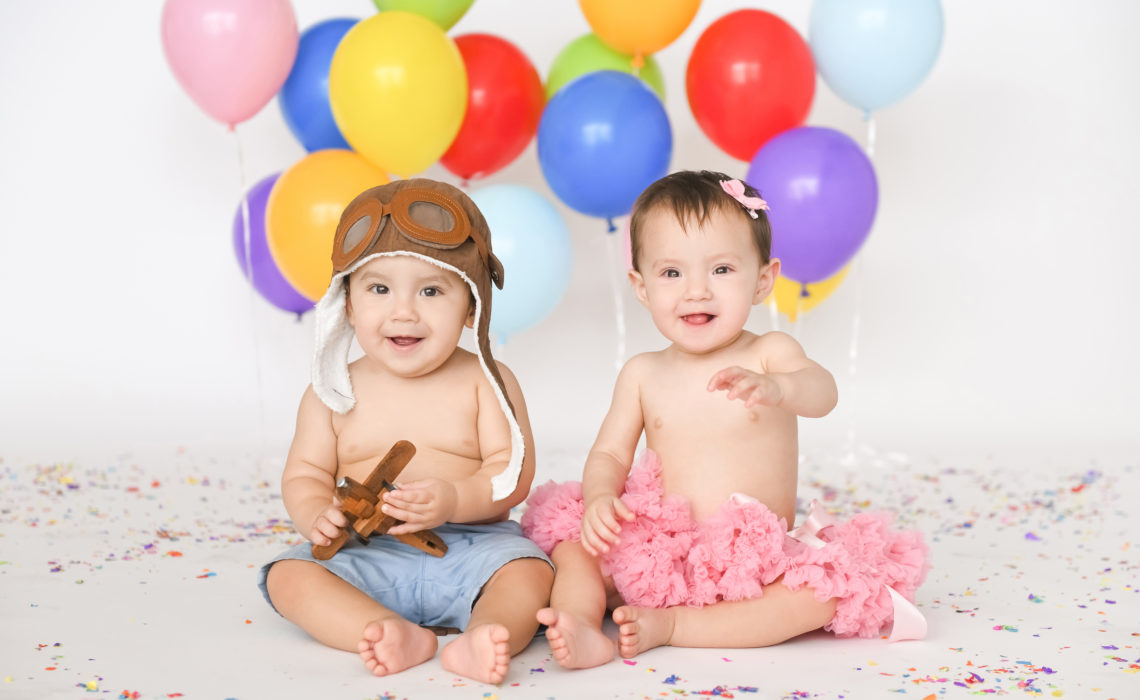 Twin First Birthday Cake Smash
Everything is more fun in twos!  Especially when it comes down to twin first birthday cake smash photos in West Los Angeles!  We met these two cuties at their newborn session and time completely flew by!  It felt like just yesterday that we were posing these two sleeping newborn babies on their custom-made Disney "UP" set that we designed for them!  Take a little trip down memory lane with us: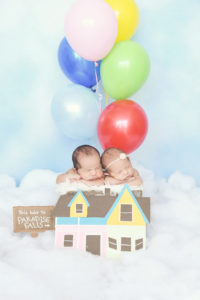 Together
So naturally, we wanted to bring this theme back into their twin first birthday cake smash session!  We partnered up with our amazing bakers, Top Tier Treats, and they designed a cake that looked just like the Up house from the Pixar movie!  AND it matched perfectly with the house we made for their West Los Angeles newborn session!  Balloons, confetti, tutus and hats topped off the theme and the photos turned out so cute!
Individual
But of course, these two kiddos needed to express some individuality!  So we made each of them a pink and blue party set with balloons and fun outfits, hats, etc.  We love how these turned out even more than their together shots!
Together Again
And after the mess, it was time for clean up!  We opted for a simple bathtub setup with a fresh, clean, white background.  We weren't sure if they would fit, but both of these cuties fit INSIDE of the little bathtub!  It was the cutest thing ever!
Give us a call at 310-391-4500 to set up a consultation with your West Los Angeles photographer.  Be sure to follow us on our Blog, Facebook, Instagram and Google+ to see what we've been up to, or explore our YouTube page for more!