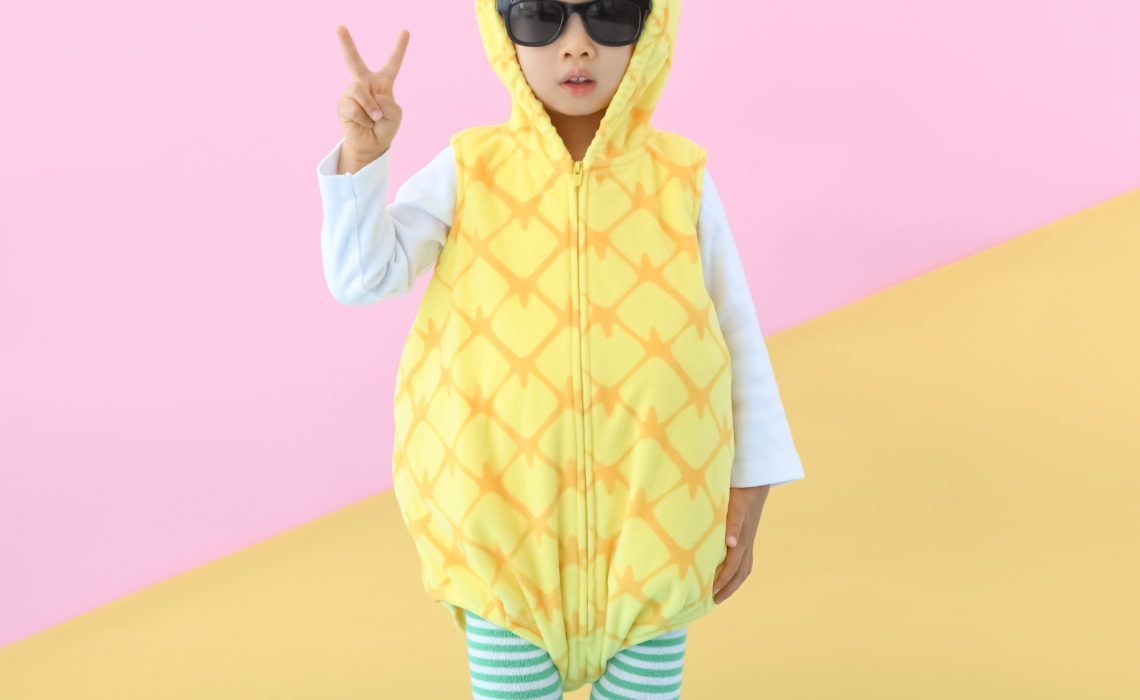 Santa Monica Kids Photography
At our Santa Monica kids photography studio, we see a lot of toddlers.  And with kids this age, it's safe to say "you never know what you're going to get."  At any given time, us girls here are The Pod Photography are prepared for anything.  But one thing we were not expecting, was one of the best-behaved two-year-old boys we have ever met!  Ryder was such a fantastic listener and actually WANTED to do everything that we (and his momma) were asking of him.
Our favorite part of this Santa Monica kids photography session though, was this little dude in his pineapple outfit.  Nope, it wasn't for Halloween, it was just for fun.  And the sunglasses completed the look.  Did I say sunglasses?  I mean, the cat.  The cat completed the look!!  This family was so much fun that they brought their fifteen-year-old cat, Mao Mao, into the studio.  And if Ryder was wearing a pineapple outfit, well then… Of course Mao Mao had to wear a lion outfit!
But that's not all…
Cool guy Ryder had another look for us.  Still reppin' the sunglasses, we paired them with a leather jacket, jeans and a simple gray button-down shirt.  We loved this classic look for him and his fun personality that went with it!  Take a look below at some of our favorite photographs from his Santa Monica kids photography session!
Our Santa Monica Kids photography studio specializes in newborn baby photos, family photo sessions, baby's first birthday cake smash portraits, candid maternity and children's photography and twins photos. In 2015 we were voted the best photographer in Los Angeles by Mommy Nearest for our full-service studio experience.
Give us a call at 310-391-4500 to set up a consultation with your photographer.  Be sure to follow us on Facebook, Instagram and Google+ to see what we've been up to, or explore our YouTube page for more!  Take a look at our blog for more of our Santa Monica photography!