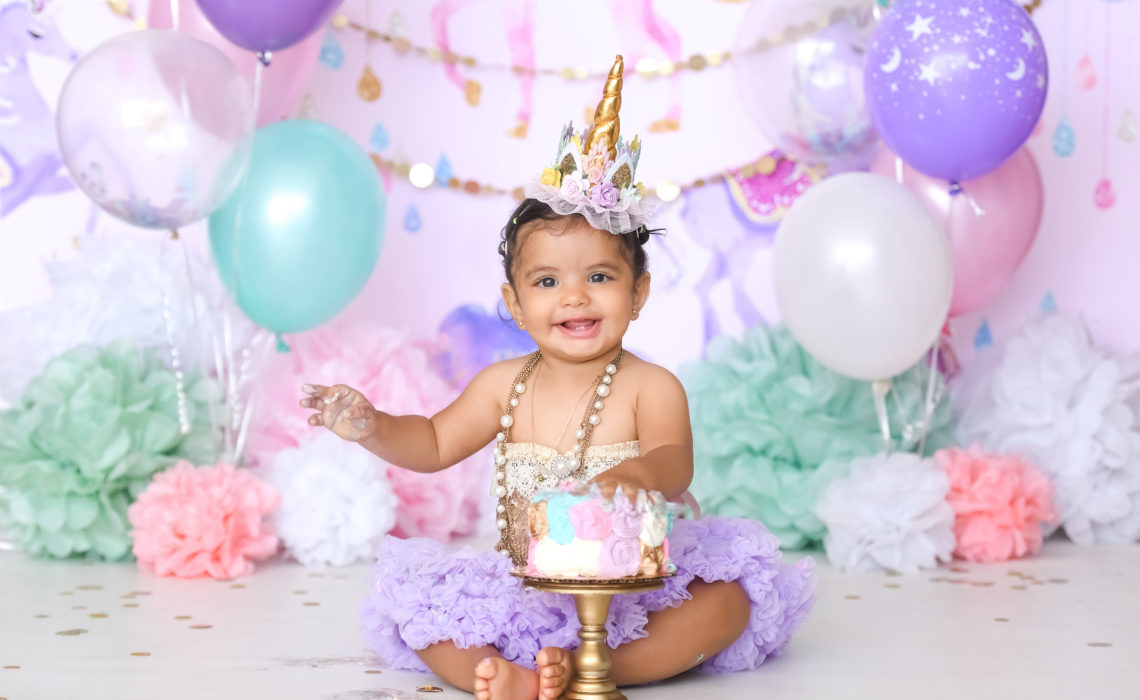 Unicorn First Birthday Cake Smash
You can't go anywhere these days withing seeing unicorns. From kids' clothing, to the dollar spot at Target, even Starbucks are making unicorn frappuccinos! But the number one thing that we see all over the internet, is the unicorn first birthday cake smash theme. And we're not going to lie, we LOVE IT! Beautiful, pastel colors with pinks, purples and mints. Gorgeous, glittering golds. Sparkles, rainbows, confetti! It's a party!
So of course, we had to buy a unicorn backdrop for our Los Angeles baby portrait studio. Then a unicorn crown… Tutus, pearls, headbands… And one of our favorite elements, is the cake itself. What's a unicorn first birthday cake smash session without a custom unicorn smash cake!? Our amazing partner, Top Tier Treats, is our favorite bakery in Los Angeles. They do such gorgeous cakes for all of our first birthday cake smash sessions!
Our Favorite Little Unicorn
This sweet baby girl in the photos below, came all the way to Los Angeles from Saudi Arabia for her photo session! Her mom and dad loved her photos so much that we shipped gorgeous albums and wall art overseas so they could have these amazing images hanging in their home! Take a look at some of our favorites from this unicorn first birthday cake smash session below.
Book a Session!
Whether you have a unicorn cake smash theme in mind, or anything else, we would love to see you! Our amazing Los Angeles team creates custom sets for every single session and we would love to bring your vision to life! Give us a call at 310-391-4500 to set up a consultation with your photographer and start planning your session now!
Be sure to follow us on our Blog, Facebook and Instagram to see what we've been up to, or explore our YouTube page for more!