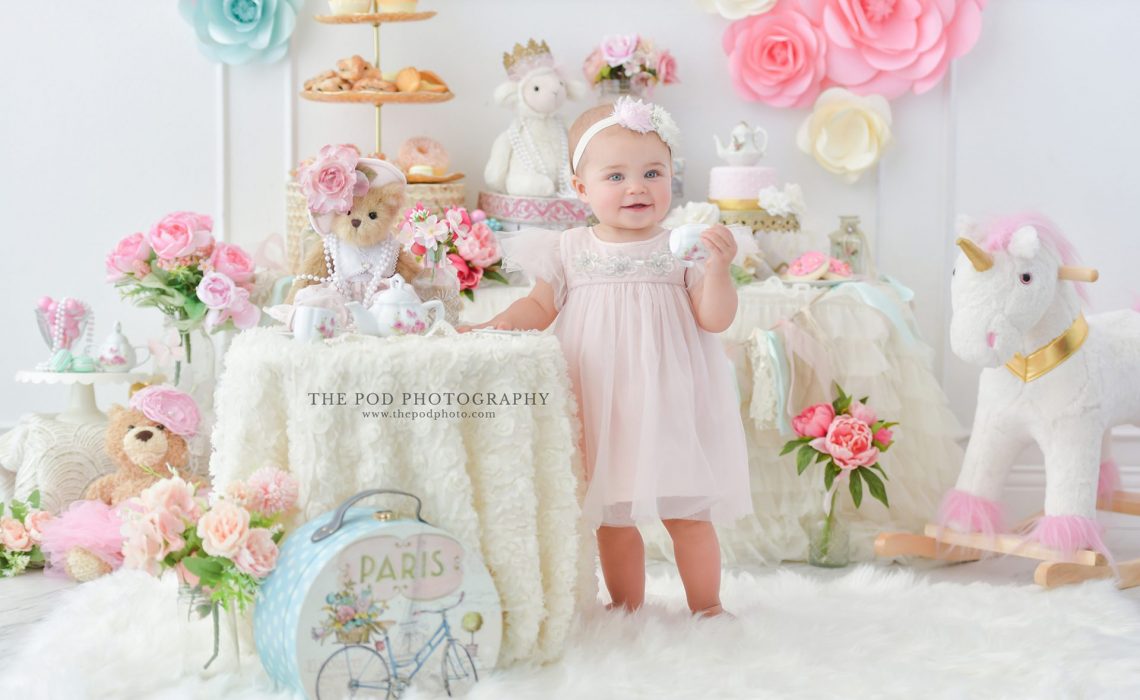 This gorgeous little lady came to us for her first birthday photos with a fun idea for the pictures. Her mama wanted something cute, sophisticated but still innocent and sweet for her one year old. We came up with a tea party theme for the photo shoot at our West Los Angeles in a light pink and ivory color palate.
We designed the set with lots of pink dessert and dressed up teddy bears. For the cake that she would smash to commemorate turning one years old, we made a traditional fondant with white polka dots. It took her a little bit to get into it – but once she tasted the yummy icing she went to town!
Our Smash and Splash birthday sessions always include a bathtub splash set as the second set. Her mama gave us free reign on the styling, and so we created an elegant floral bathtub set. Babies love milk baths and to splash in the warm water. Our West Los Angeles baby photographers are experts at getting big smiles and candid expressions during our photo sessions.
Have a fun idea for your baby's photos? Visit our website www.thepodphoto.com and give us a call at 310-391-4500!