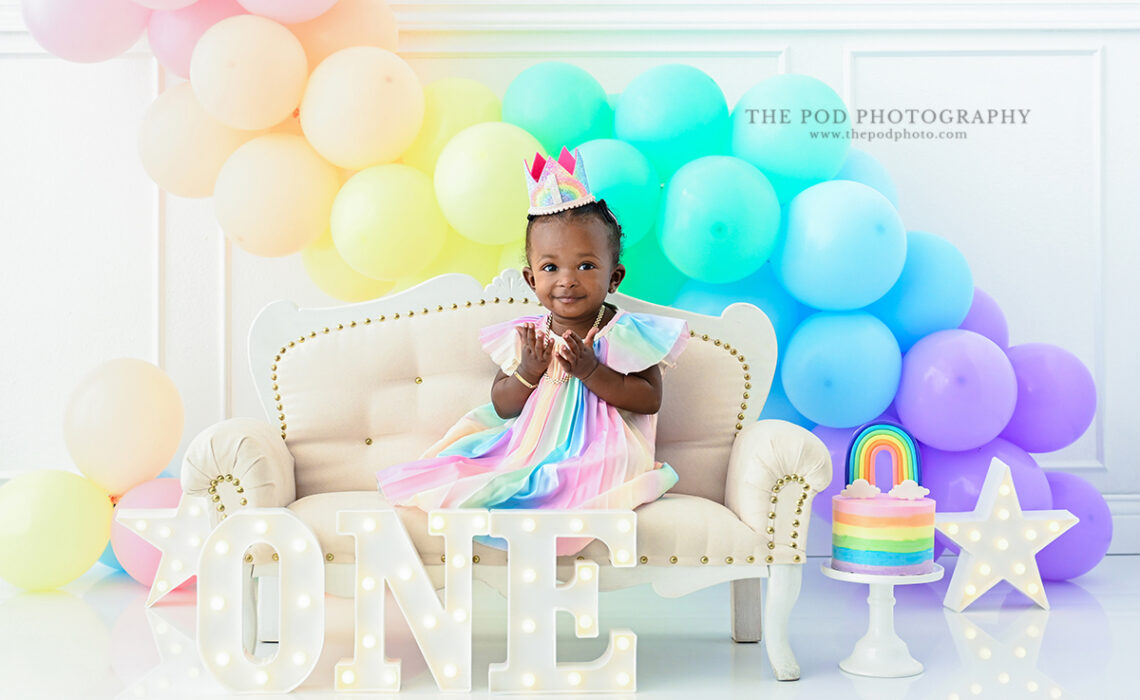 Your baby's first birthday will be here before you know it! Time goes by so quickly. Why not book a First Birthday Cake Smash session to document this once-in-a-lifetime milestone in your baby's life? This Baby Girl First Birthday Cake Smash Photoshoot was full of smiles and giggles!
First Birthday Photo Sessions
Our vibrant and playful first birthday photo sessions are an excellent way to capture the joy of this significant milestone. Our team of expert photographers will transform the setting into a magical wonderland. A wonderland full of dazzling balloons, marquee stars, and an adorable birthday crown for the birthday girl! Portraits are the perfect way to capture your little one's first birthday. Portraits are also perfect for sharing with your family and friends. Sit back and let our experienced photographers create a magical setting with rainbow-colored decorations and a delicious mini birthday cake for your baby to smash!
Booking Your Baby Girl First Birthday Cake Smash Photoshoot
If you're ready to book your Baby Girl First Birthday Cake Smash Photoshoot, call us at 310-391-4500 or visit our website! Our professional photographers can create a whimsical custom set design for your baby girl's first birthday. If you can dream it up, we can bring it to life!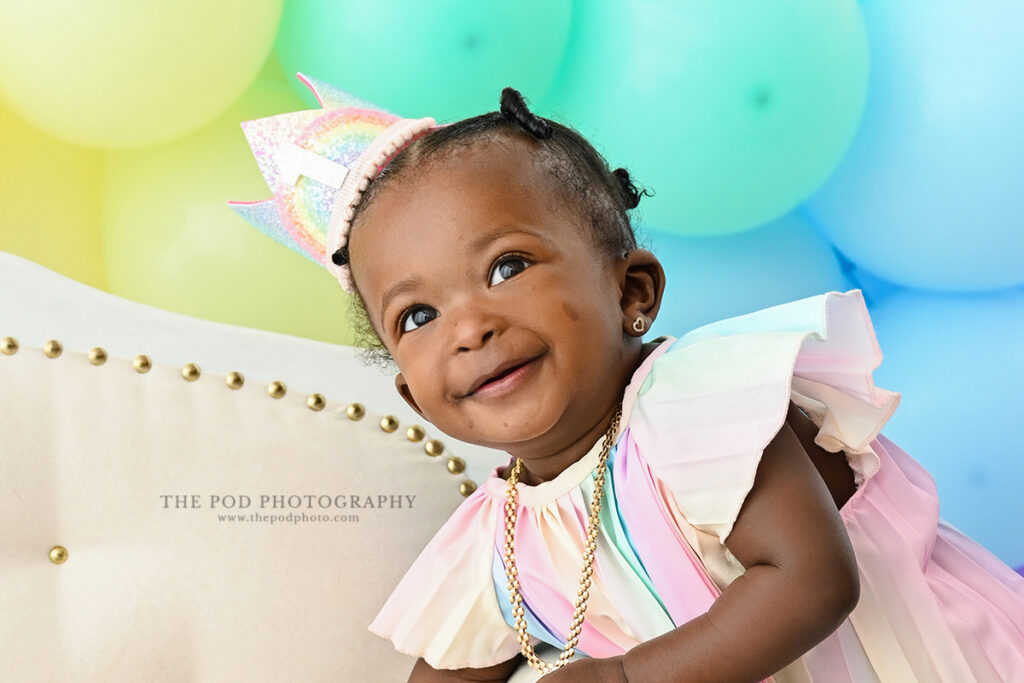 The Pod Photography West Los Angeles, California, natural light studio offers a variety of beautiful products, such as albums, wall art, and digital prints (sold separately).  You can also choose from canvases and framed and metal art to create a beautiful wall collage in your home or even in your office. Portraits also make a great display for your baby's first birthday party. They make great conversation starters!
And, for more portrait inspiration, please head over to our Facebook and Instagram pages, where we share images from our portrait sessions.  You can also find us on Pinterest and  YouTube for more portrait inspiration.  Visit our website at ThePodPhoto.com for scheduling information and portrait inspiration for our West Los Angeles, California studio.