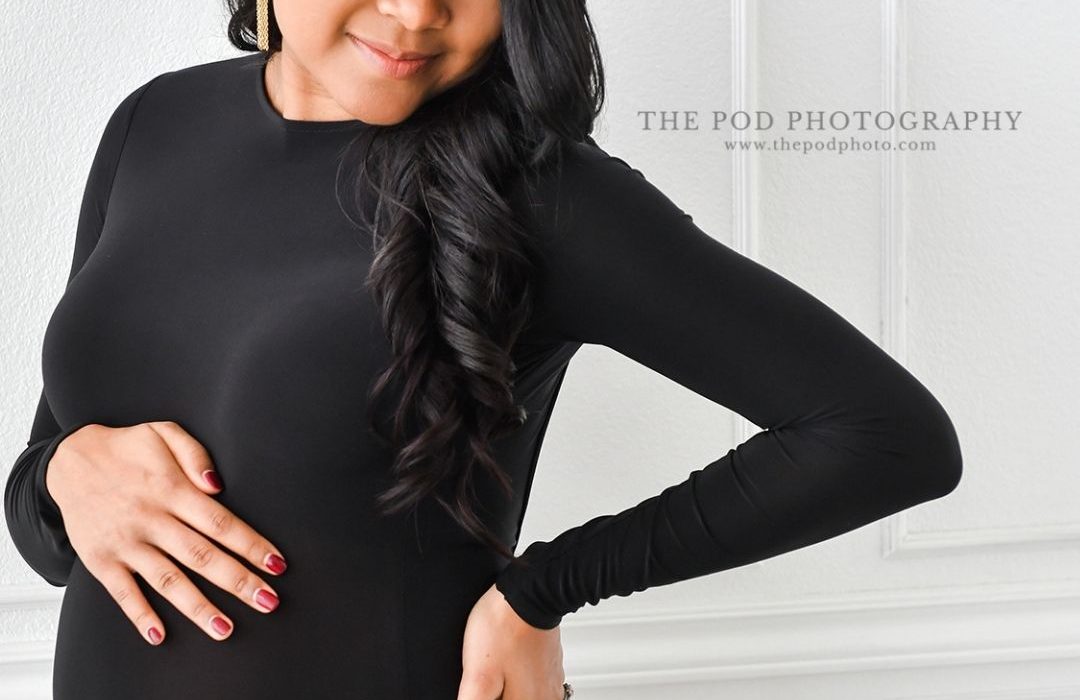 Have you thought about planning a professional maternity photo session to document your beautiful pregnant belly? Pregnancy is one of life's greatest blessings. With this being one of the most important times in your family's life, why not remember it with gorgeous portraits. Portraits can be cherished and shared for generations to come.
The Maternity Session
This mom-to-be visited the Pod Photography Luxury Portrait Studio in Los Angeles, California, for her maternity session. Needless to say, we had so much fun!
Mom decided on a long and luxurious dark red gown. The red gown looked absolutely amazing with her beautiful skin tone for her glamour session. For this part of the photo session, Mom sat casually on a chaise lounge. We placed her hand on her baby bump. We draped a portion of her gown on top of the chaise lounge. The bottom portion lay elegantly around her feet.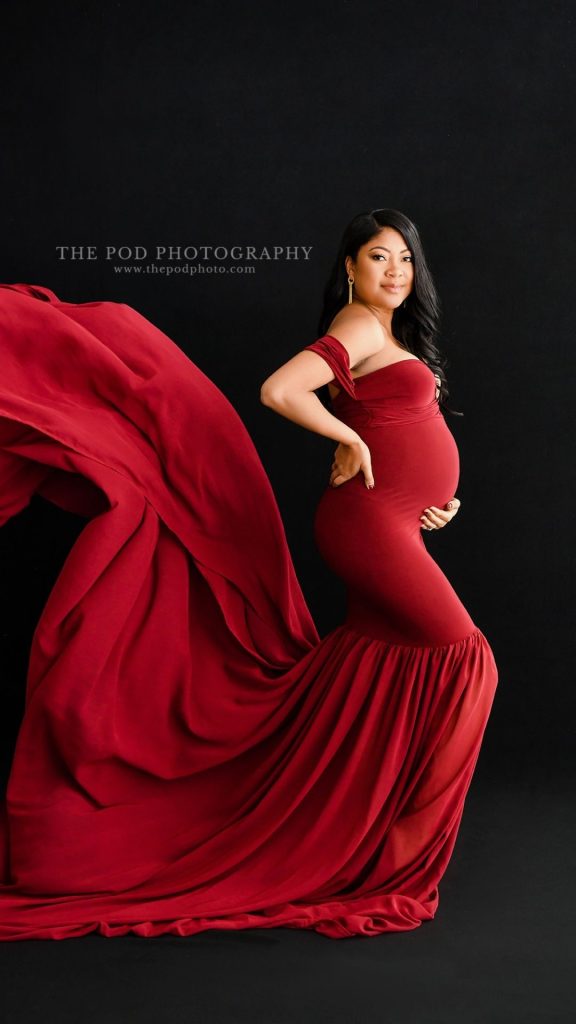 Foral Session
She also chose a floral maternity pose for her photo session. For this part of the session, we had her lay on her back on a shaggy white rug. We surrounded her with beautiful turquoise and light blue flowers with just a hint of green to add contrast. The floral headband complimented the sheer, bohemian style dress she chose.
Couples Photos
For the couples part of the photo session, the mom-to-be chose a more minimalistic approach. Mom chose a long sheer dress. The sheer dress showed her beautiful baby bump and gave her a chic, modern look. The dad-to-be wore a casual white shirt with dark jeans. Even though the choice of wardrobe colors was simple, the photos turned out amazing. Sometimes simplicity is the key to a beautiful photograph.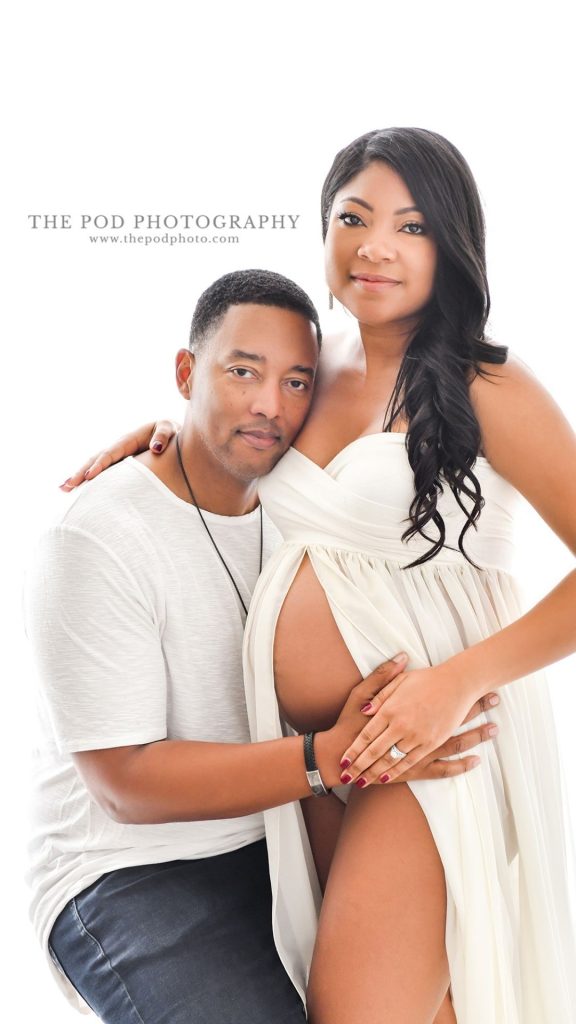 Visit The Pod Photography
We would love to have you visit the Pod Photography Luxury Studio if you live in Los Angeles, California. Or, any of the adjoining southern cities. Our studio offers a relaxing atmosphere and is also kid-friendly. Your every need will be catered to while in our studio. The studio also has natural light and is climate controlled.
The Pod Photography Studio also has a significant wardrobe collection for all members of the family. We also have a vast selection of props and backgrounds. The choices are endless, all in a comfortable and inviting environment.
If you're feeling a little apprehensive about being in front of a camera, keep one thing in mind. We treat every mom-to-be with the utmost care and respect. Your maternity photo session will be an experience that you will remember forever.
We also offer photo shoots from a location of your choice. The Pod Photography Studio can meet your location needs. We can make it happen from nature scenes to a particular place or landmark. The Pod Photography services a large portion of southern California, so the locations are endless!
Be sure to visit our website at www.thepodphotography.com and browse through our maternity portfolio section for inspiration.
Give us a call at 310-391-4500 to book your maternity session today! You can also visit the "How It All Works" section on our website to learn about our portrait experience.