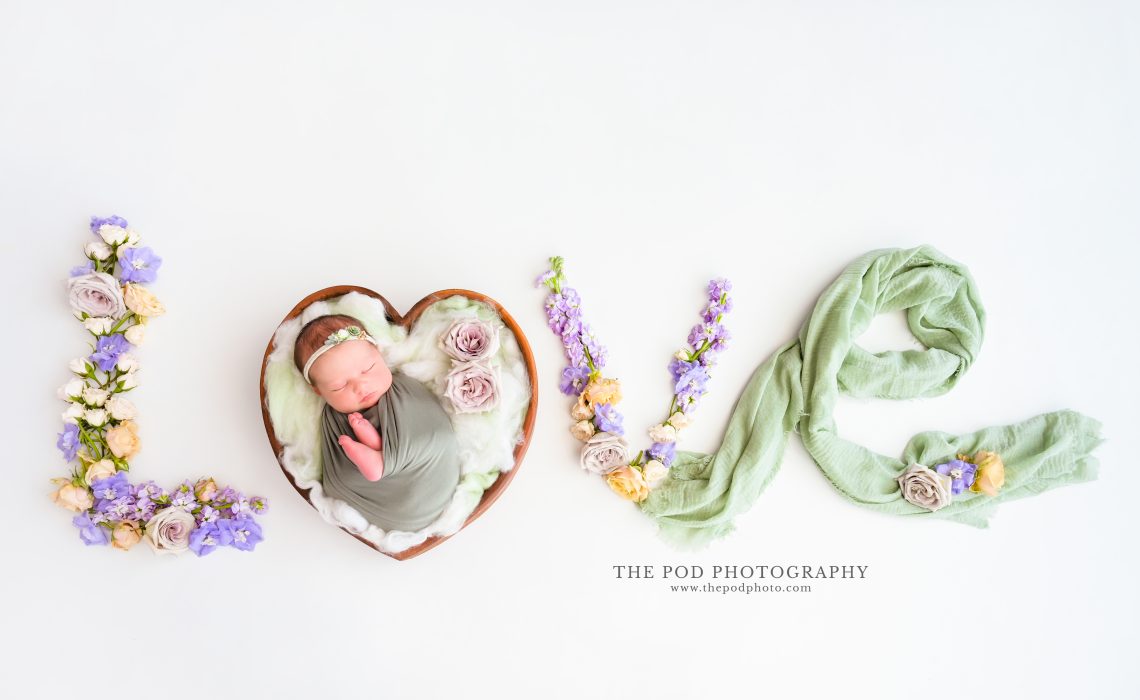 Have a new edition to the family? Our Santa Monica, California photography studio specializes in newborn photography. Our photographers can photograph babies who are 5-10 days old. Document your newborn baby's first days of life with one of our portrait sessions. For this Newborn Portrait Session in Santa Monica, California, we incorporated several different color schemes.
Lilac Butterflies
This portrait set was full of whimsical butterflies! We placed this little darling in a muslin swaddle blanket for this portion of the Newborn Portrait Session. How adorable is her rose-colored jumpsuit! Beautiful lilac butterflies surrounded this baby girl as she slept peacefully.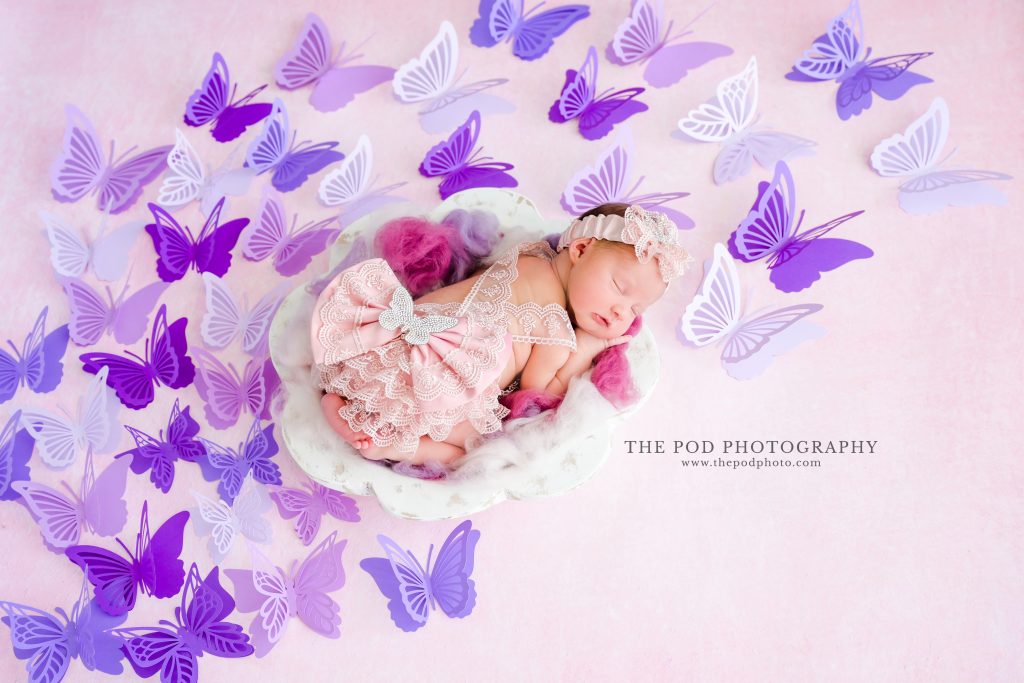 Newborn Close Up
This closeup shot that one of our photographers caught is breathtaking! There is nothing more precious than a sleeping newborn baby. Such peace and serenity!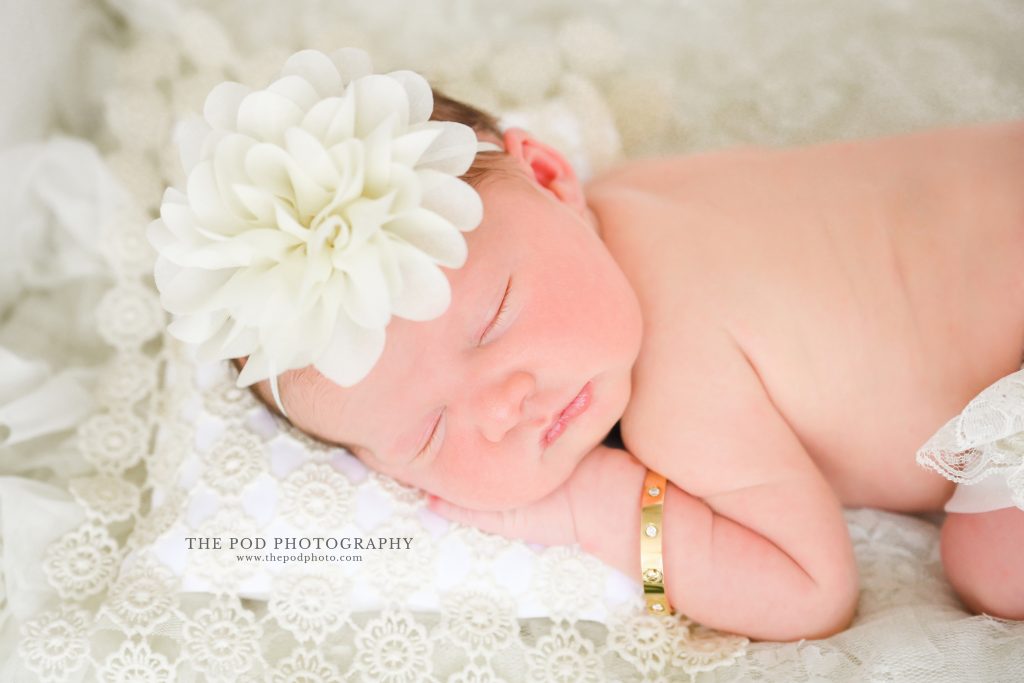 Rustic Wood Hexagon
For this set, we placed baby on a blanket in a rustic, wooden hectagon box. Baby cuddled a cute white teddy bear tightly as she slept peacefully. Isn't she just precious?
We can create a unique custom set design for your baby. All of our custom set designs are created by hand, down to every last detail.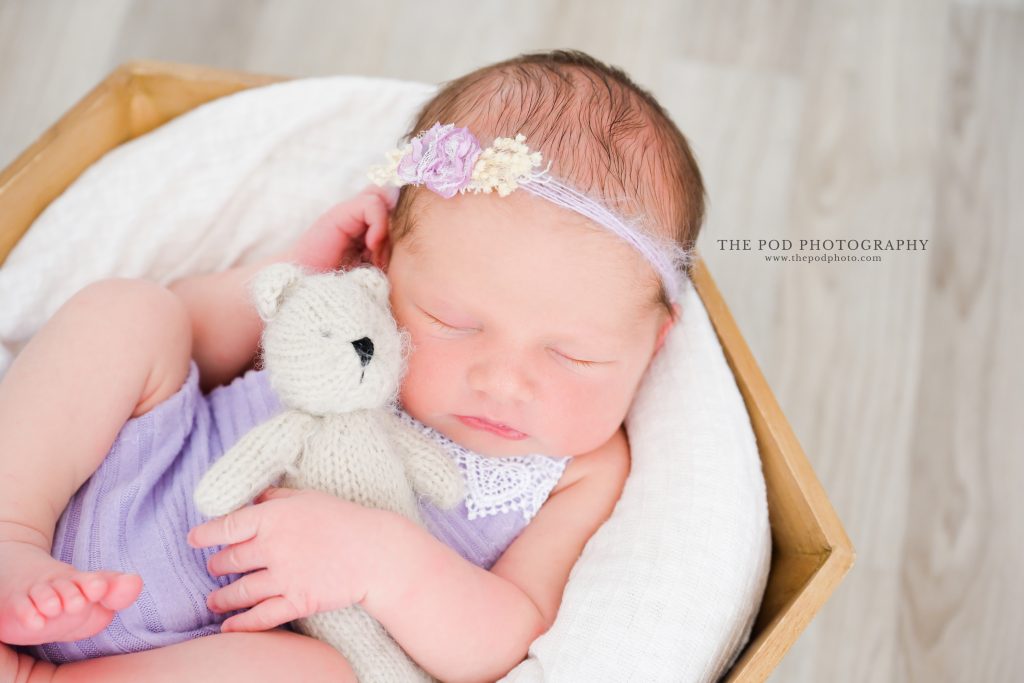 Newborn Baby Safety
Our photographers here at The Pod Photography are extensively trained in handling newborn babies. Your newborn's safety is our first priority! Do not let the newborn days pass you by without documenting their tiny feet and hands! Furthermore, portraits allow you to look back on this special time in your newborn's life and keep those memories alive.
Furthermore, did you know that The Pod Photography offers beautiful heirloom premium products? These products include press printed cards and keepsake items. All of our products make perfect gifts for family members and friends! We also offer products you can display throughout your home.
If you're ready to book your Santa Monica, California Newborn Portrait Session, call us at 310-391-4500 or visit our website! We are looking forward to having you and your newborn baby in our studios.
In conclusion, please feel free to follow us on our Facebook and Instagram pages. Browse our images and choose your favorites! You can also find us on Pinterest and YouTube for more portrait inspiration. Head over to our website at ThePodPhoto.com for scheduling information and portrait inspiration.