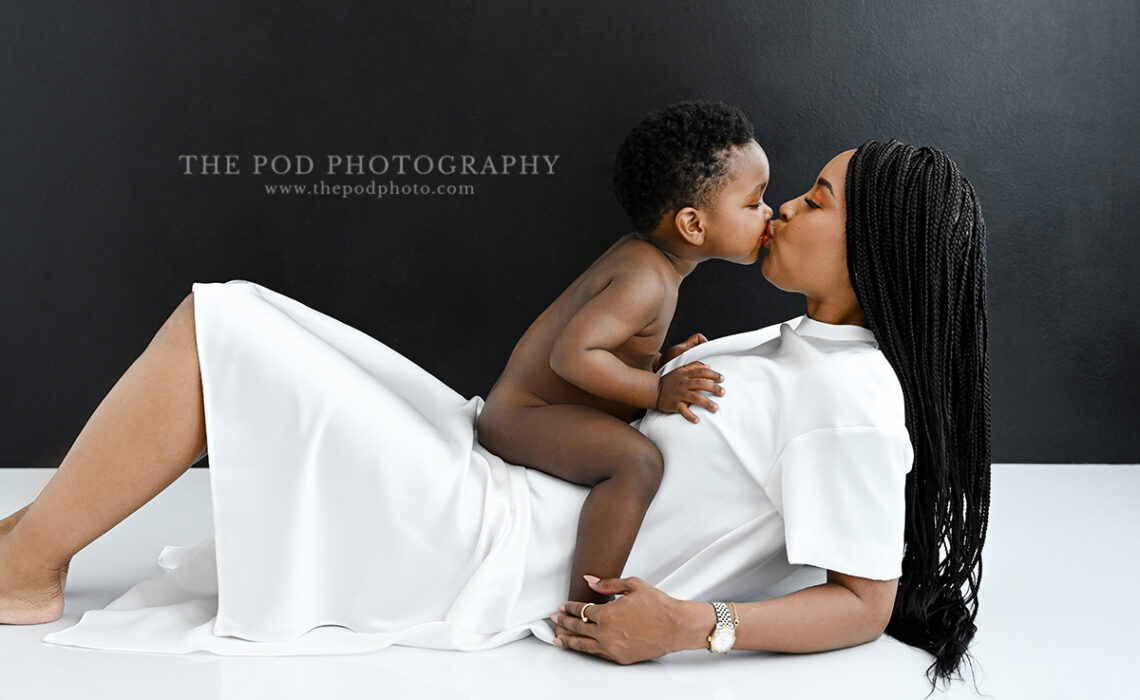 A Mommy and Me Baby Portrait Session is a great way to capture the sweet relationship between you and your child.  For this particular portrait session, it was all about mommy and son.  These two had a beautiful bond you could see and feel with each image our photographer captured.  A Mommy and Me portrait session is the perfect opportunity to bond with your son or daughter and spend quality time together. Our professional photographers capture amazing images in a climate-controlled, comfortable natural light studio. 
This mom and son were so much fun, and we were honored to have them in our Malibu, California studio. These two share a bond like no other and it showed in every photo.  It was wonderful to see these two together! 
Mommy and Me Photography, Malibu, California
For this Mommy and Me Portrait Session, we used two different set designs.  For the first one, it was all about being casual and comfortable.  Mom and son wore denim outfits, and our photographers captured several amazing images that showed their beautiful smiles!
During the second set, we captured the handsome baby boy in his natural state, kissing and loving on Mommy! He had so much fun spending time with Mommy and being in front of the camera.
Portraits are the perfect way to relive those precious moments of mother and son and keep the memories of snuggles and laughs fresh in our minds.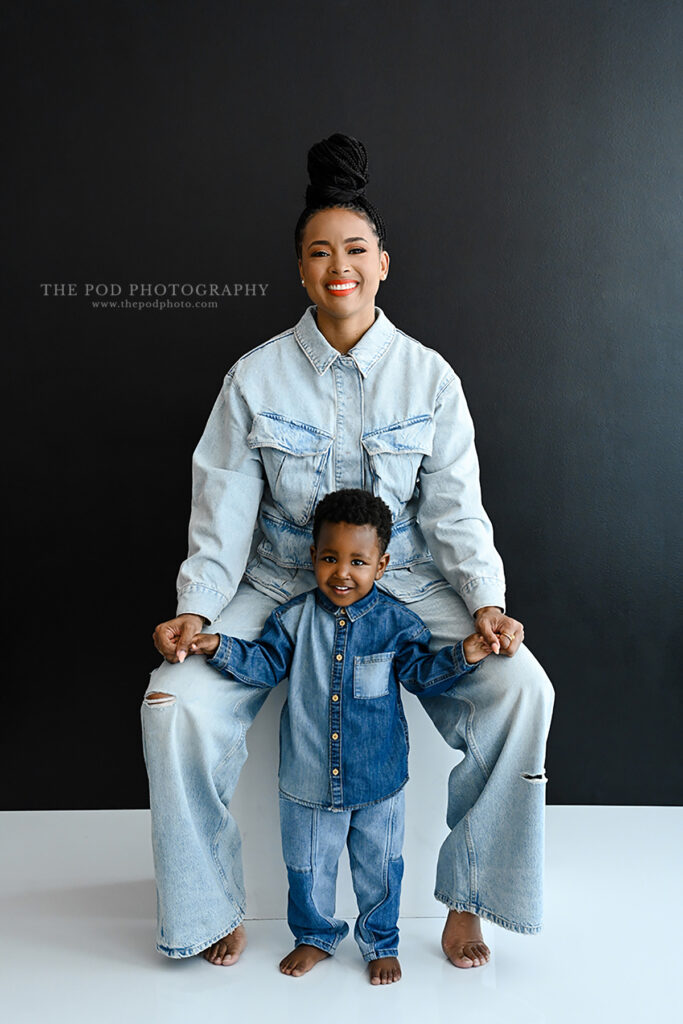 Heirloom Products
Book your Mommy and Me Portrait Session today and let the professional photographers here in our Malibu, California studio capture those special moments between you and your baby.  We have gorgeous heirloom products that allow you to display your portraits in your home. Or, you can share them with friends and family!  
Please don't forget to follow us on our Facebook and Instagram pages, where we share images from our portrait sessions.  You can also find us on Pinterest and  YouTube for more portrait inspiration.  Visit our website at ThePodPhoto.com for scheduling information and to book your Session Planning Appointment with our professional photographers.