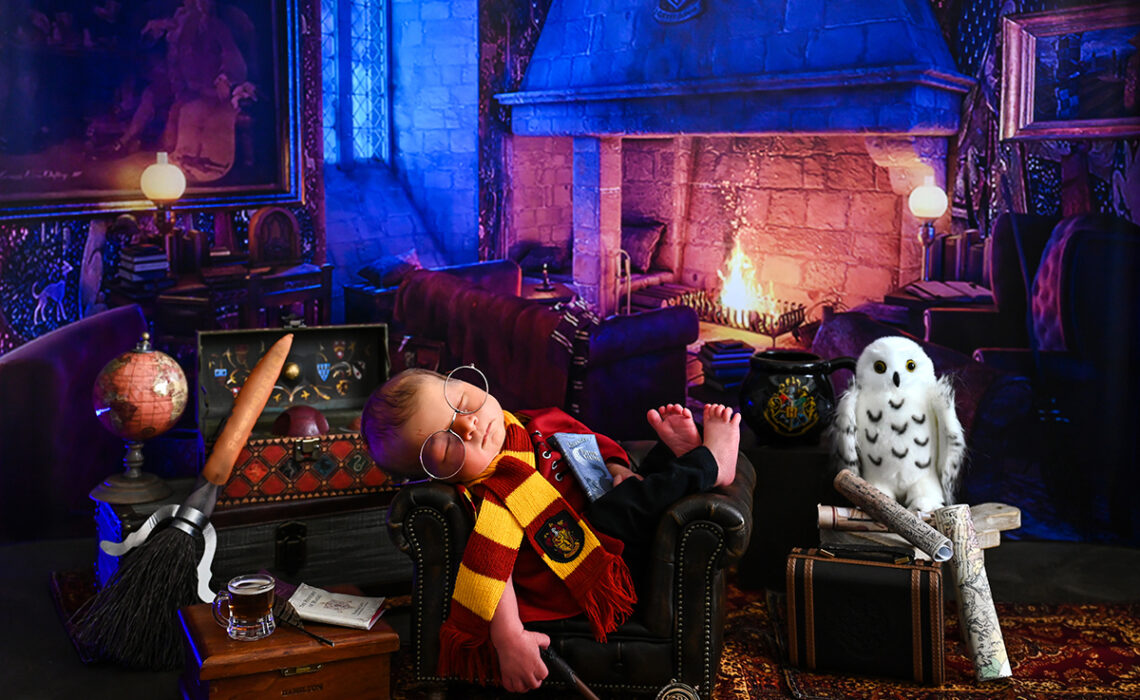 The parents of this adorable newborn baby boy are huge Harry Potter fans! We were so excited to get to be able to create a unique and magical Harry Potter custom set design for this adorable baby boy. All the details, including the glasses and the scarf, were carefully crafted for Harry Potter Newborn Photography Photoshoot.
Our Palos Verdes, California studio professional photographers can create a custom set design for your newborn based on your likes!  Whether it be a character or a sports team, if you can envision it, we can create it.  All sets are handmade, and we do all the prop shopping for you.  
This baby boy was the cutest Harry Potter I have ever seen!  We dressed him in Harry Potter's Hogwarts school uniform, including a scarf and round glasses.  We even drew the lightning bolt scar on the newborn's forehead.  How authentic does that look?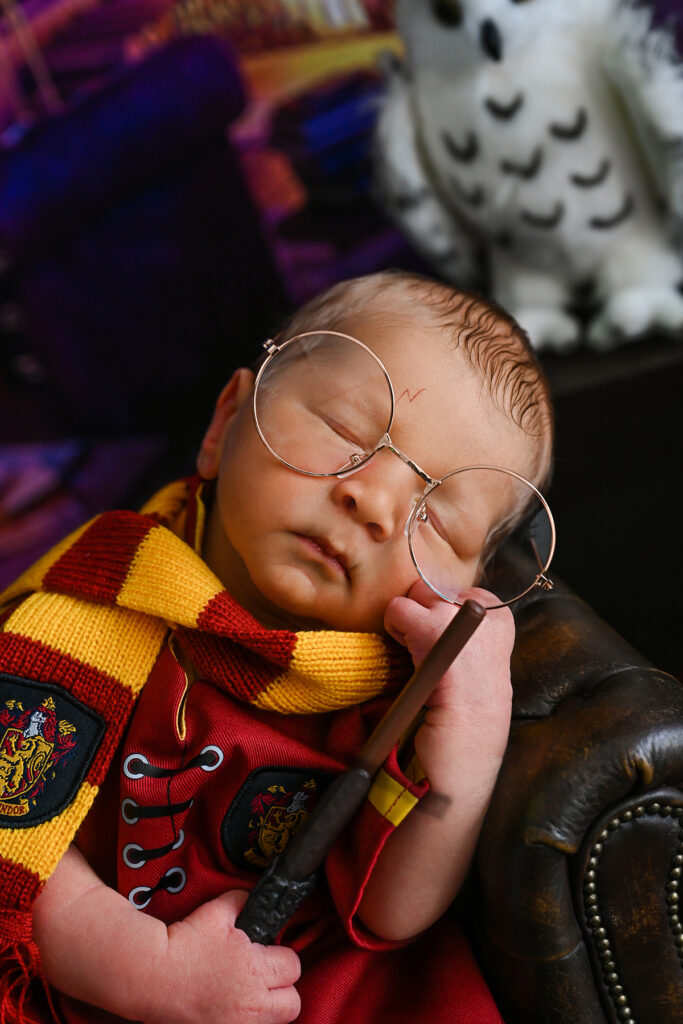 We transformed the studio into the magical world of Harry Potter for this newborn photoshoot.  The backdrop looked just like a scene out of the movie, with a warm, glowing fireplace in the background.  Also included on the set were Harry's magic wand and broom, the Firebolt! 
We also added a replica of Hedwig, Harry's beautiful, white snowy owl.  And several magic spell books.  Reading up on all the different spells is exhausting, so Harry needs a rest. This baby boy slept through his entire photoshoot.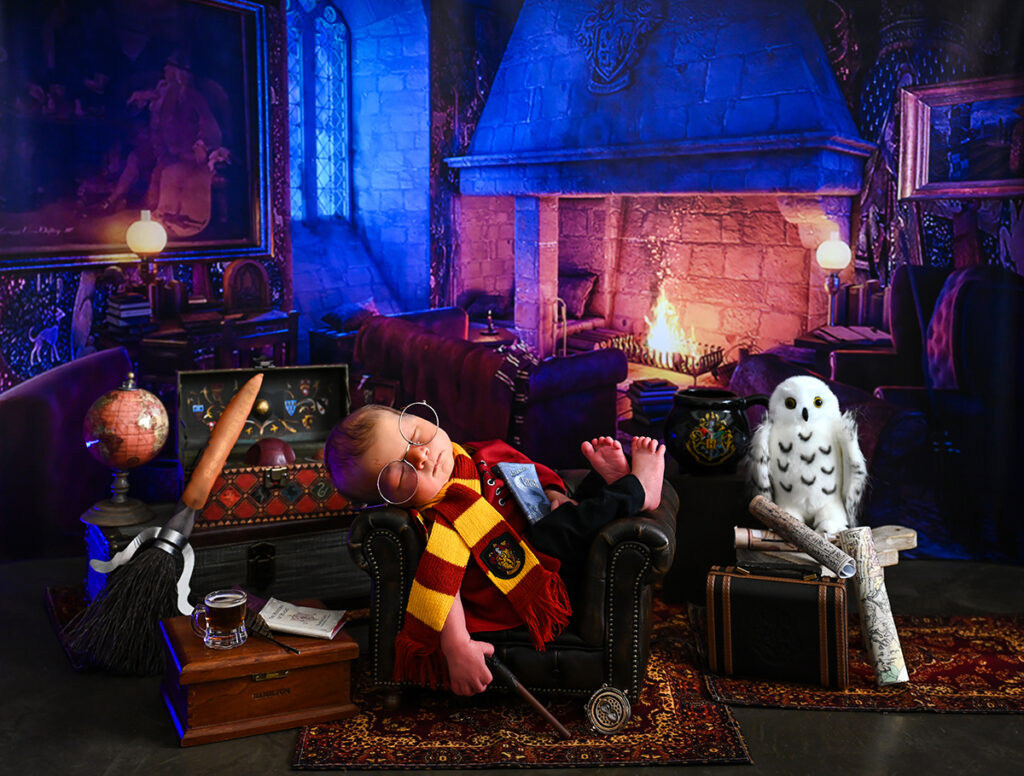 If you're ready to book your Newborn Harry Potter Photography Photoshoot, call us at 310-391-4500 or visit our website!  We can create a magical custom set design perfect for any Harry Potter fan.
The Pod Photography Palos Verdes, California natural light studios offer a variety of beautiful products, such as albums, wall art, and digital prints (sold separately).  You can also choose from canvases and framed and metal art to create a beautiful wall collage in your home. These portraits would be perfect to display at your baby's Harry Potter themed first birthday party.
And, for more portrait inspiration, please head over to our Facebook and Instagram pages, where we share images from our portrait sessions.  You can also find us on Pinterest and  YouTube for more portrait inspiration.  Visit our website at ThePodPhoto.com for scheduling information and portrait inspiration.