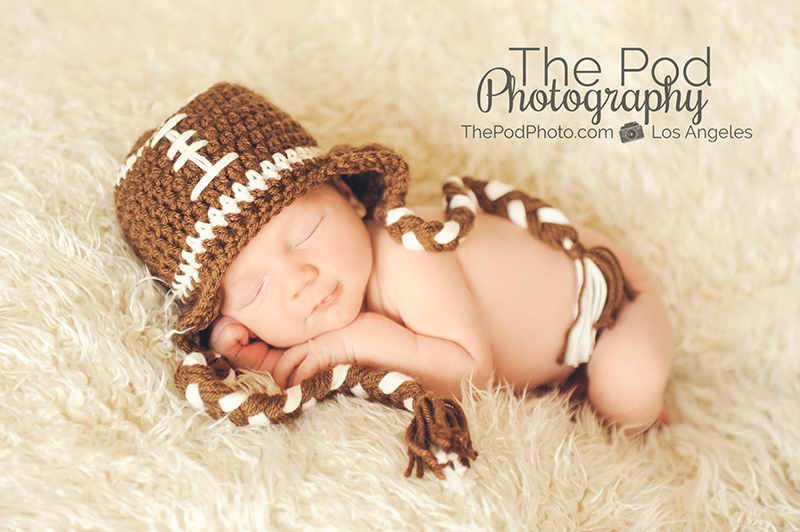 This little guy's parents love sports. They love it so much that his nursery is sports themed, and then of course his newborn session! During this little guys baby portraits we covered most of the fields: football, baseball, tennis and then we threw in a little classic Traveler Set to round out his photos. We are sure that this little guy will grow up enjoying sports as well and love all the creative sets that his parents planned 🙂
We first met this family in 2012 when we photographed their maternity pictures before their first child, a daughter, arrived. Her newborn session has been once of our favorites and her yellow sunflower image has been one of our most requested photos since we photographed her. It brought us such joy when they called to let us know that we would be meeting and photographing their second little baby!
We are a Los Angeles newborn baby photographer specializing in studio and creative infant photography.  Many of our clients come to us for their photo sessions from nearby Santa Monica, CA for our photograph services.
Visit us online at www.thepodphoto.com and give us a call at 310-391-4500 to discuss your family's special family pictures!