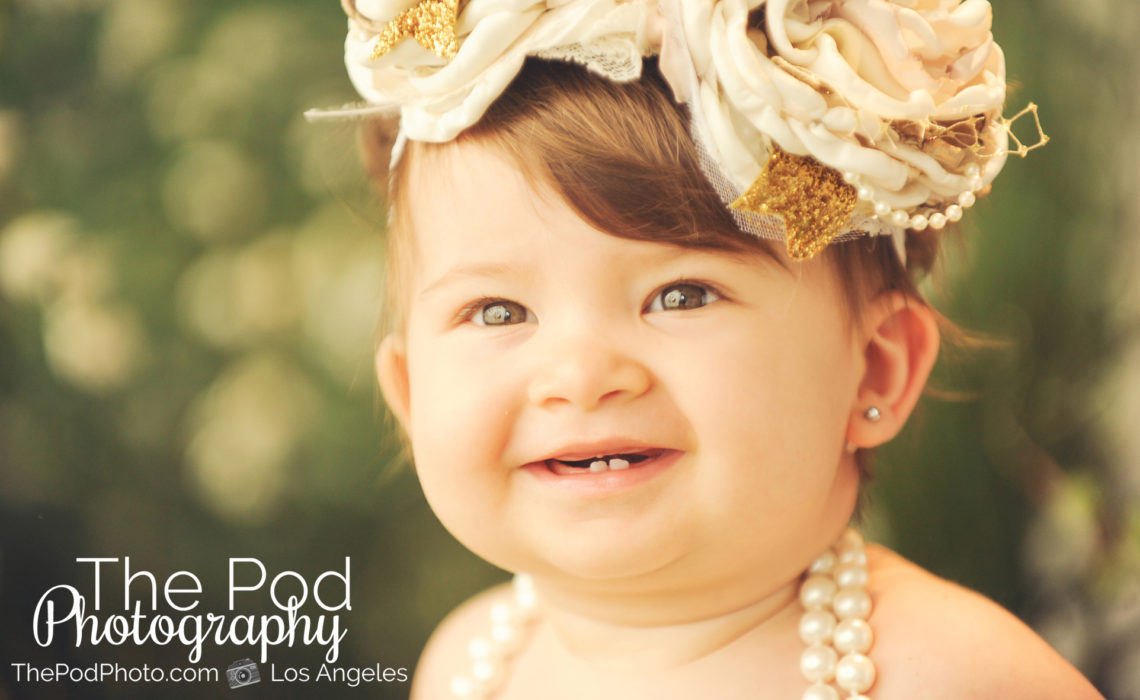 This styled little lady was such a joy to photograph!  When we met sweet Mikayla's mama, she was full of ideas- So since we'll be going all-out for her one year photos (stay tuned for one of the cutest styled cake smashing sessions coming up in June), we decided to keep it simple and fresh for Mikayla's nine month shoot.
At our portrait consultation, mom pulled out her phone to show us all of her inspiration photos and introduced us to Cozette Couture.  We fell in love.  Over-the-top headbands, sequenced little shorts, and the cutest outfits & accessories for girls.
But we weren't the only ones that fell in love that day.  As a new addition to our team, Miss Iggy Light (Erika's new pup) was in the studio with us, and Mikayla's mama absolutely fell in love with her.  So much so that her attendance was requested for the photo session- and as a prop!!
As adorable as Iggy may be, she didn't even come close to out-cute-ing this gorgeous baby girl.  Mikayla rocked her over-the-top accessories and one of our brand new lace tutus at our Playa del Rey studio.  She looked so darling.
We can't WAIT to see what mom's got cooked up for her one year session.  All I know so far is that it's going to be fabulous!  In the meantime, enjoy looking at some of our favorites from this nine month Spring Session. Take a look at more baby photos on our website for more Playa del Rey baby photography!