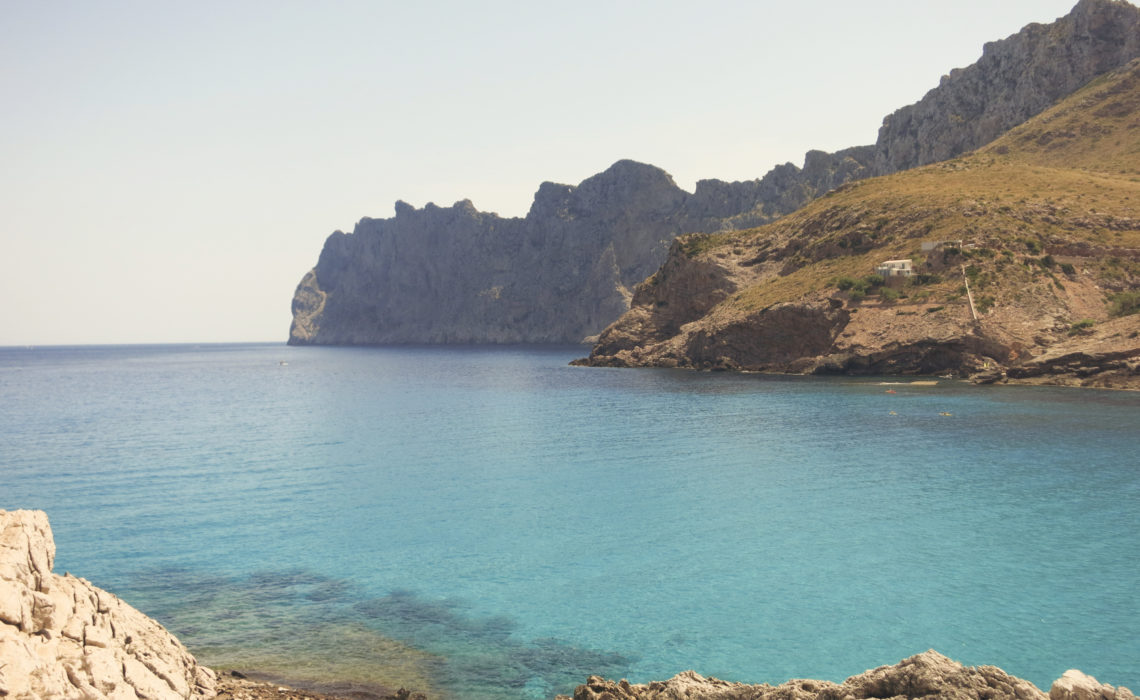 My hubby and I just returned from our annual anniversary trip, this year we celebrated with 10 days in Spain! More specifically, we were in Barcelona, and then on the islands of Ibiza and Majorca.
I became enamored with the city of Barcelona when I took my first architecture class in college and learned about the architect Antoni Gaudi – so of course we ran around Barcelona touring all of his famous works! My favorite was the church of Sagrada Familia which was just awe inspiring! This church was designed and started by Gaudi in 1915, but is still under construction and is expected to be completed in 2028 – therefore the use of modern construction and artisan techniques makes this just mind blowingly gorgeous. In my photos of the church you can see that the walls are glowing with light from the stained glass windows – there's no artificial lighting – it's just a genius use of the angling of the walls and modern stained glass techniques. Amazing!
When planning our trip, we learned that the world famous DJ David Guetta was performing in Ibiza, and so we put that on the itinerary of places to visit. The show was fantastic, but jam packed with crazed fans! On Ibiza we also enjoyed their delicious fresh seafood and of course the beaches because it was hot hot hot!
Majorca was the last destination on our trip, and we purposefully picked a remote and ultra quiet resort so that we could get some much needed relaxation time. Here we ate, drank, read and got plenty of sun time. My hubby and I love to snorkel, and so one day we hired a private guide to take us on a kayaking tour and lead us to the best snorkel spots. We also visited a beautiful medieval town and did a little shopping.
I hope you enjoy our photos!