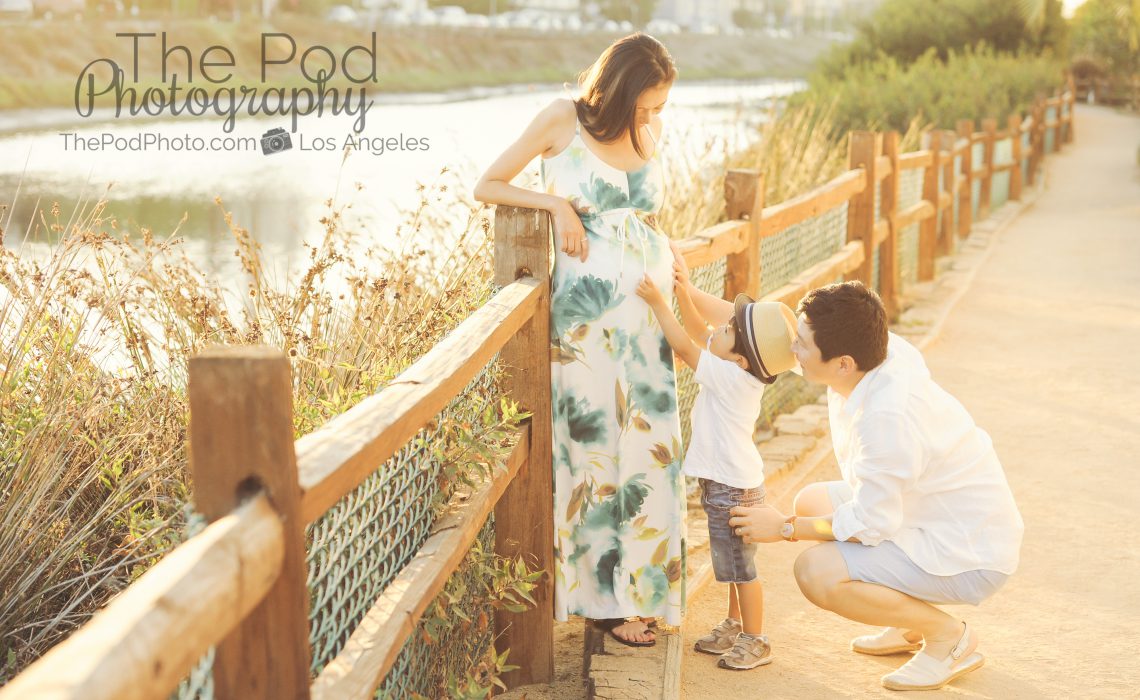 Maternity photo sessions are such a fun opportunity to document your life and create a little time capsule of who you, your spouse, your children – basically what your family and life looks like at this moment in time. When I meet with a couple to plan their maternity session, I love to find out about them so that I can tell the story of who they are. The location you pick, the outfits, and even the colors or any personal props all make a statement and are storytelling tools we love to take advantage of during a portrait session.
This lovely family has been living in the United States for a few years – and they just LOVE Marina del Rey. Since living here, they've lived in three different homes on the Marina Peninsula and they regularly enjoy the Fisherman's Village, Venice Grand Canal, and the boats in the Marina.  Therefore, it made sense for them to capture this moment in their family's history in the place they love the most – especially since they know that a move back home is in their not too distant future.  I am always a fan of shooting in new locations, especially when they are very personal to the family, since I love the exploration and spontaneity of a new shoot spot.
What made this maternity photo shoot even more spontaneous was of course – their adorable three year old son! I have honestly never met a kiddo his age who was more cooperative and eager to do exactly what we asked – and the photos show it.  My absolute favorite photo of the day is the close-up of mom's belly with everyone's hands and this little kiddo's sweet, smiling face hugged up tight against his mamma's belly! Give us a call at 310-391-4500 to learn more about our maternity sessions!