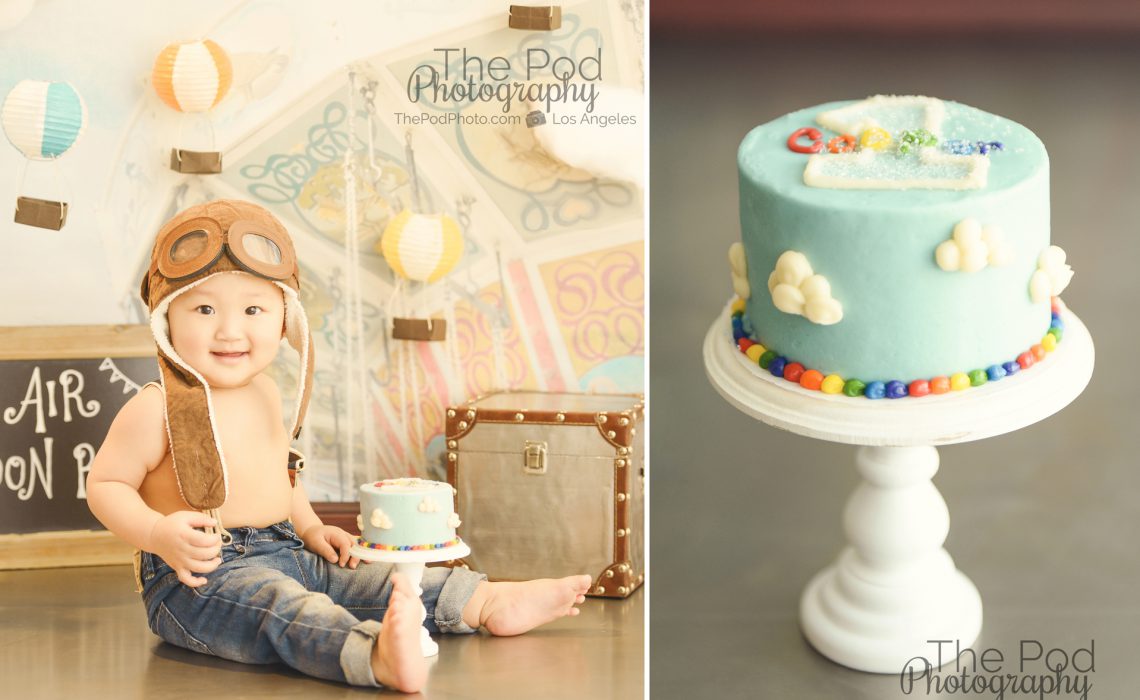 I'll say it, and I'll say it proud! I honestly do believe that The Pod Photography delivers the very best first birthday cake smash photos in all of Los Angeles. Of course, I'm sure I've got a bit of a biased opinion (how could I not, I LOVE what we do!), but I've done my research and seen what everyone else is doing, and I can confidently tell you: if you want the best, we are the best.
Why, you ask?
Unique Styling: Not only do we have dozens of outfit options for you to choose from, but headbands & bowties out the wazoo, one-of-a-kind hand-picked backdrops, floors, and unique props and accessories to custom design your session 100% to your taste (and with your party theme in mind!)
Personalized Smash Cake: Don't worry about a thing! We'll have your little one's very own adorable Smash Cake designed & delivered by the experts over at SusieCakes in Marina Del Rey, so you don't need to worry about an extra stop on your way to the studio or keeping a cake in one piece in our crazy LA traffic! 🙂
Custom Party Invitations: Our in-house designer, Natalie does an amazing job not only creating custom party invitations and thank you cards for you, but she also designs all of our state-of-the-art albums, birth announcements, holiday cards, party favors… you name it, she'll create it!
Expert Staff: Our experienced team of four know all of the little tricks that get your baby having so much fun and smiling up a storm! From peek-a-boos, bubbles, stickers and all kinds of animal friends, we know exactly what works and when. Sit back, relax, and enjoy the show! You're guaranteed to have a blast watching your baby have so much fun during their shoot!
All Natural Light Studio: We are the only studio in Los Angeles that is 100% natural light. Not only does everyone look better in natural light, but it also creates a calmer and more inviting atmosphere for little ones. Bright flashes that fire can be intimidating and scary – not to mention create very unflattering and harsh shadows.
5-Star Customer Experience: Don't believe me?  Take a look at our reviews on Yelp. In addition to giving you amazing photographs, our number one goal here at the studio is to give you an experience you'll never forget. While you're here, feel free to relax in our client lounge with some fresh chocolate chip cookies, yummy snacks, and gourmet Nespresso cappuccinos (we also have decaf in case you're breast feeding!) We always schedule plenty of time for you to arrive and settle in, touch up hair and makeup, change the kiddos, and enjoy your time with us without ever feeling rushed!
Take a look below at some of our very favorite cake smash sessions. Which one is your favorite?
We are so lucky to be able to meet and photograph babies turning one all over Los Angeles! Most of our clients come to us from nearby neighborhoods such as Manhattan Beach, El Segundo, Marina Del Rey, Mar Vista, Playa Vista, Venice Beach, Santa Monica, Malibu, Pacific Palisades, Brentwood, Westwood, Beverly Hills and Bel Air.
Learn more about our all-inclusive First Birthday Cake Smash Sessions here,or Korean First Birthday Photography, and give us a call today at 310-391-4500 to schedule your baby's big milestone portrait session!