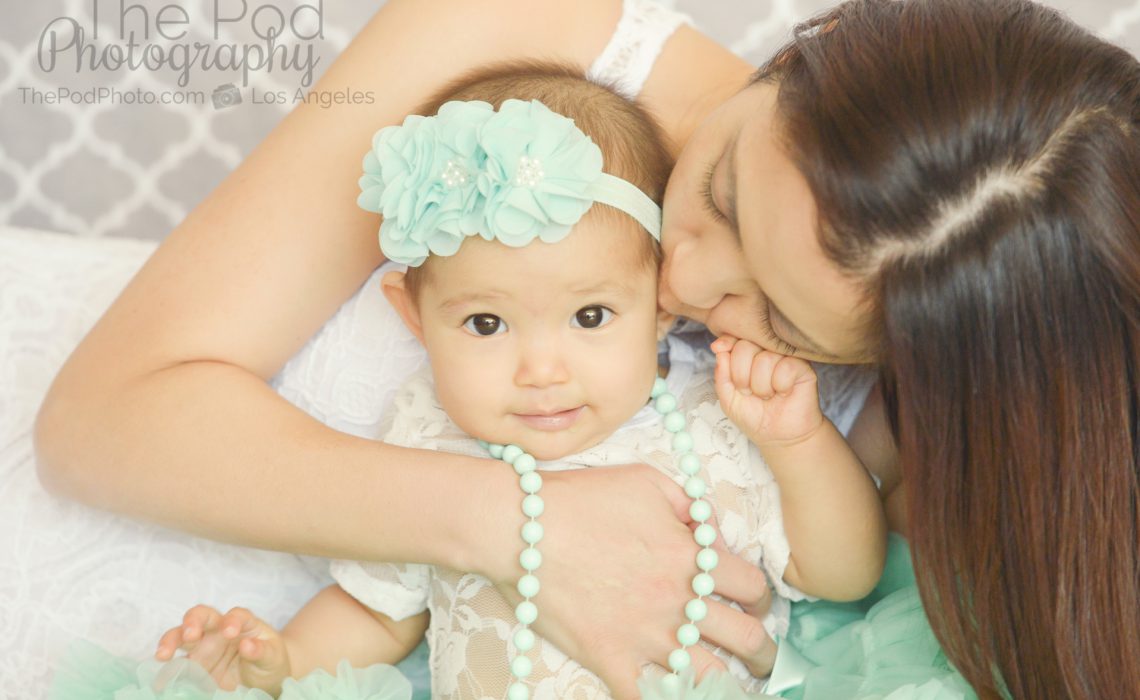 Girls really do just want to have fun! And in the case of sweet sisters Caitlin and Chloe, these little ladies had a blast during their portrait session with us!
We actually met this family when big sister Caitlin was just seven months old, and now that baby sister has arrived, we wanted to document that same fun, drooly, happy little age for Baby Chloe.  She was the star of the show on photo shoot day too, since it was her first time taking professional portraits!
At seven months old, babies are generally just learning how to sit up, are in their teething phase (which means lots of drooling!), and are really reacting to other people speaking to them. That's why we love this age – babies just sit (sometimes crawl), smile, laugh and drool – it's fabulous!  Take a look at this WedMD post for more information on baby development at seven months old.  Chloe wasn't the only rockstar of the day though, everyone did such a great job – we love that we were able to document the next chapter of this family's lives!
Our Los Angeles Portrait Studio specializes in family, kids, baby, newborn and maternity photography. Call us at 310-391-4500 to schedule your session with us today – we would love to hear from you!