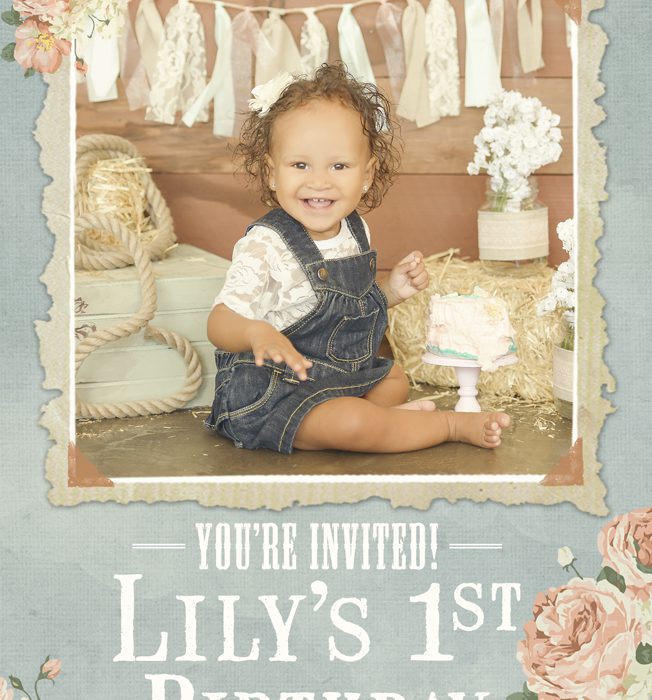 What a fantastic experience! I love the one year photos of our Lily. We've done newborn and six-month photos with other photographers. They've been fine. The Pod, however, exceeded all of our expectations. Leah, Halley, and the other ladies are great to work with–always responsive and receptive to ideas. 
Lily came in for her one year shoot (with cake smash). When I mentioned that Lily's one year party theme was vintage cowgirl, Leah got inspired and came up with an amazing set for Lily's cake smash. All of the sets are adorable, by the way. Our family and pre-smash baby photos were perfectly executed. It was a comfortable and laid-back environment, which got us some great photos. I would highly recommend The Pod to anyone looking to perfectly capture their little nugget!

-Yolanda F.

Yelp 5/16/2016
It always means the world to us when a client has an amazing experience! We had such a blast with this family from the very first time they stepped into the studio for their consultation. Lily's Vintage Cowgirl themed birthday party was just too cute not to custom-create a beautiful photo set, smash cake and birthday cards just for her!
First Birthdays are an amazing milestone to document. Our Manhattan Beach (and other Los Angeles neighborhood) clients love capturing their family portraits at this age as well. Be sure to call us 2-4 months in advance to ensure our availability for your baby's first birthday cake smash photo session. We offer custom set design, outfits, accessories, a custom SusieCakes smash cake delivered to the studio on shoot day, personalized party invitations, party favors, albums, framing and more!  Give us a call at 310-391-4500 to schedule your consultation and begin planning your session today!
Follow us on our Blog, Facebook, Instagram and Google+ to see what we've been up to, or explore our YouTube and Pinterest Boards for more inspiration!