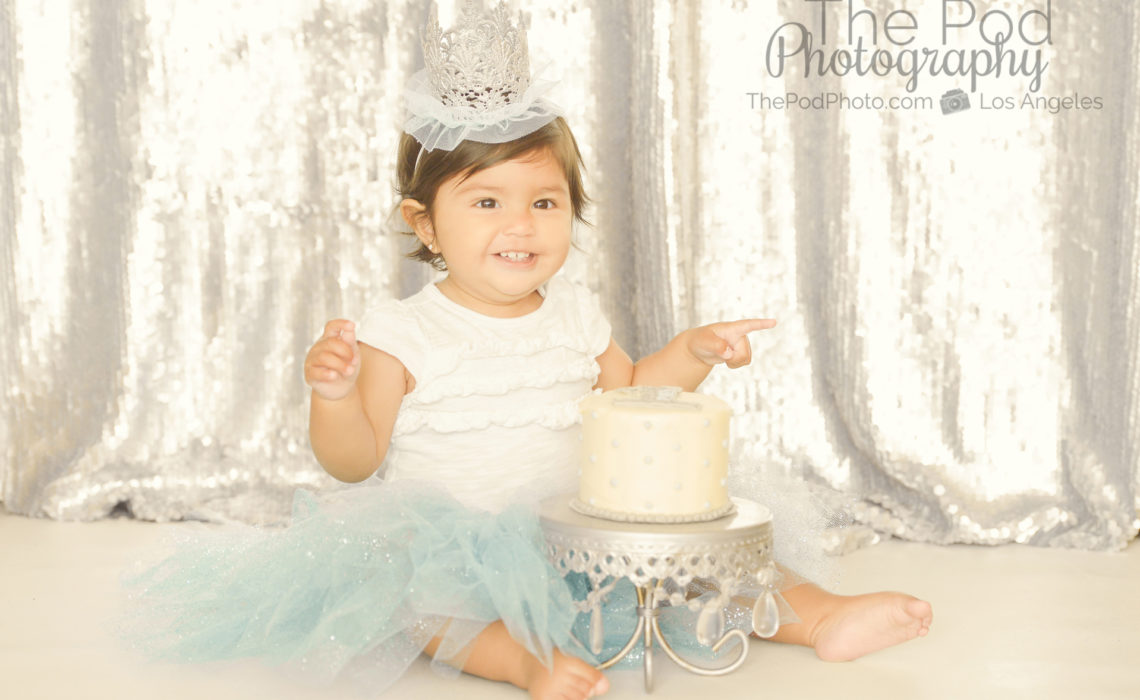 It's been so much fun watching Miss Maya grow up! This sweet little peanut has been celebrating her first year of life with us and with each and every photo session, she has let more and more smiles out!
We loved planning her first birthday cake smash session. Since her birthday party is going to be Cinderella themed, we wanted to subtly tie in a soft Cinderella blue, silver and sparkles into the photo shoot.
Maya was so adorable showing off her big personality – throwing her arms up in the air, sharing her cake with us, and making all kinds of sneaky little faces while she was eating her cake!
At Maya's previous photo shoot, we took some adorable Mommy & Me photos, so we thought this time we would pop dad in for a few of the photos! Maya rocked a Breakfast At Tiffany's dress with pearls and sunglasses, so dad sported a nice suit to match this little fashionista! We love the Daddy-Daughter series below – how adorable are they!?
Ready to celebrate your little one's first birthday? Call our Santa Monica studio today at 310-391-4500 to schedule your consultation with your photographer and begin planning all the fun details today! You can also take a look at our website to find out everything you need to know about a first birthday cake smash session!