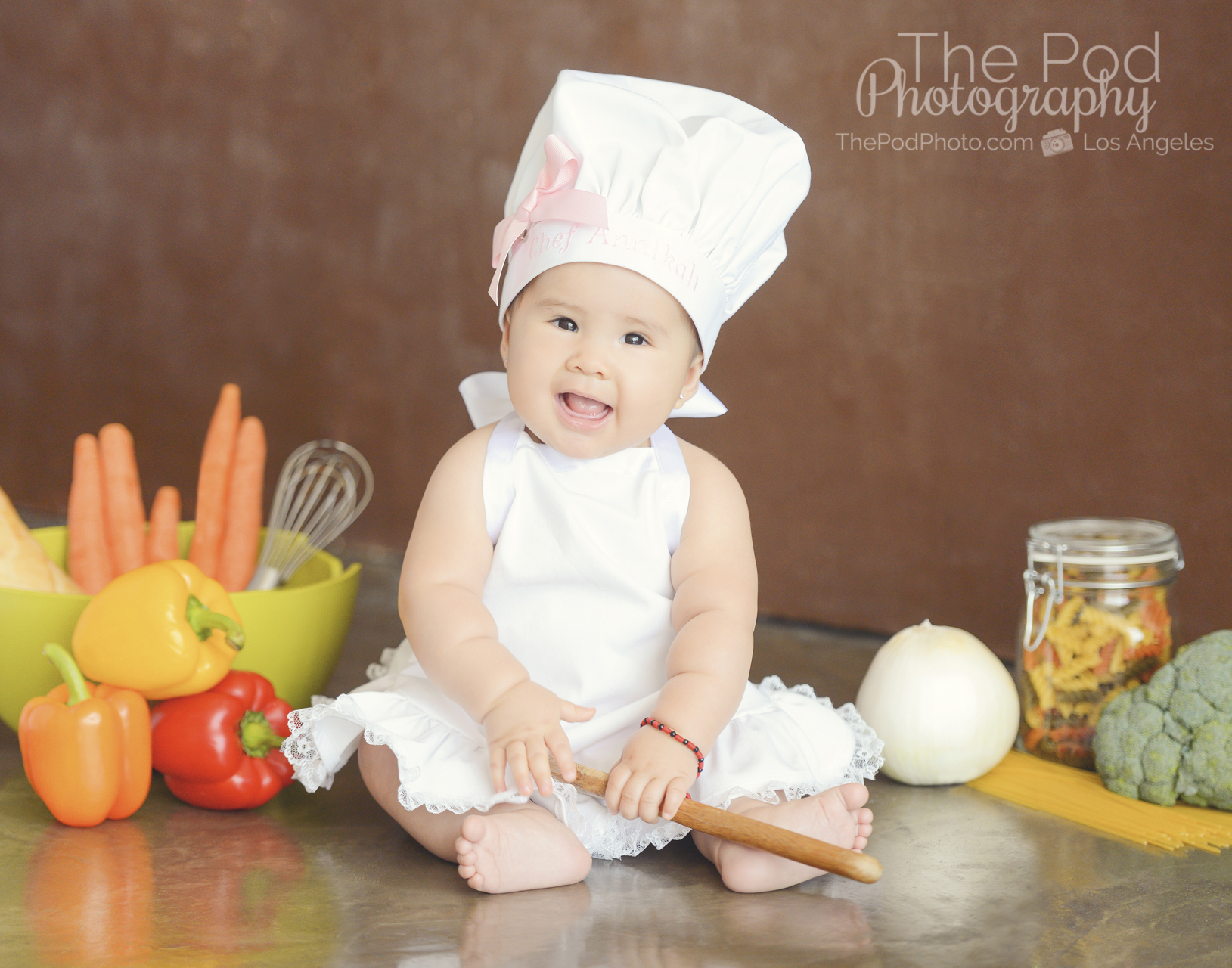 There are tons of crazy ideas out there in the baby photography world, and Anne Geddes pretty much paved the way for babies in buckets, over-the-top outfits, and fun themes for baby portraits. I don't know how that craze caught on so well, but we're sure glad that it did because that's exactly what we love!
As it turns out, our clients love it too! And this little lady below is subject to all of her parents' fun ideas for her portrait sessions. Take a look back at her newborn blog post here to get an idea of some of the special requests this family had for us!
They weren't short on ideas for Annikah's seven month portraits with us either. They wanted to showcase her sweet chunky rolls, and with Dad's love of cooking, they got her a custom little chef's outfit that we paired with fun kitchen props and vegetables!
Our Los Angeles portrait studio is stocked full of buckets, baskets, baby chairs, rompers, tutus, outfits, accessories, bow-ties, suspenders, hats headbands, and all sorts of props to custom design each photo shoot!
Visit our website for more details about your photography session and call us at 310-391-4500 to begin planning your portraits with us today!