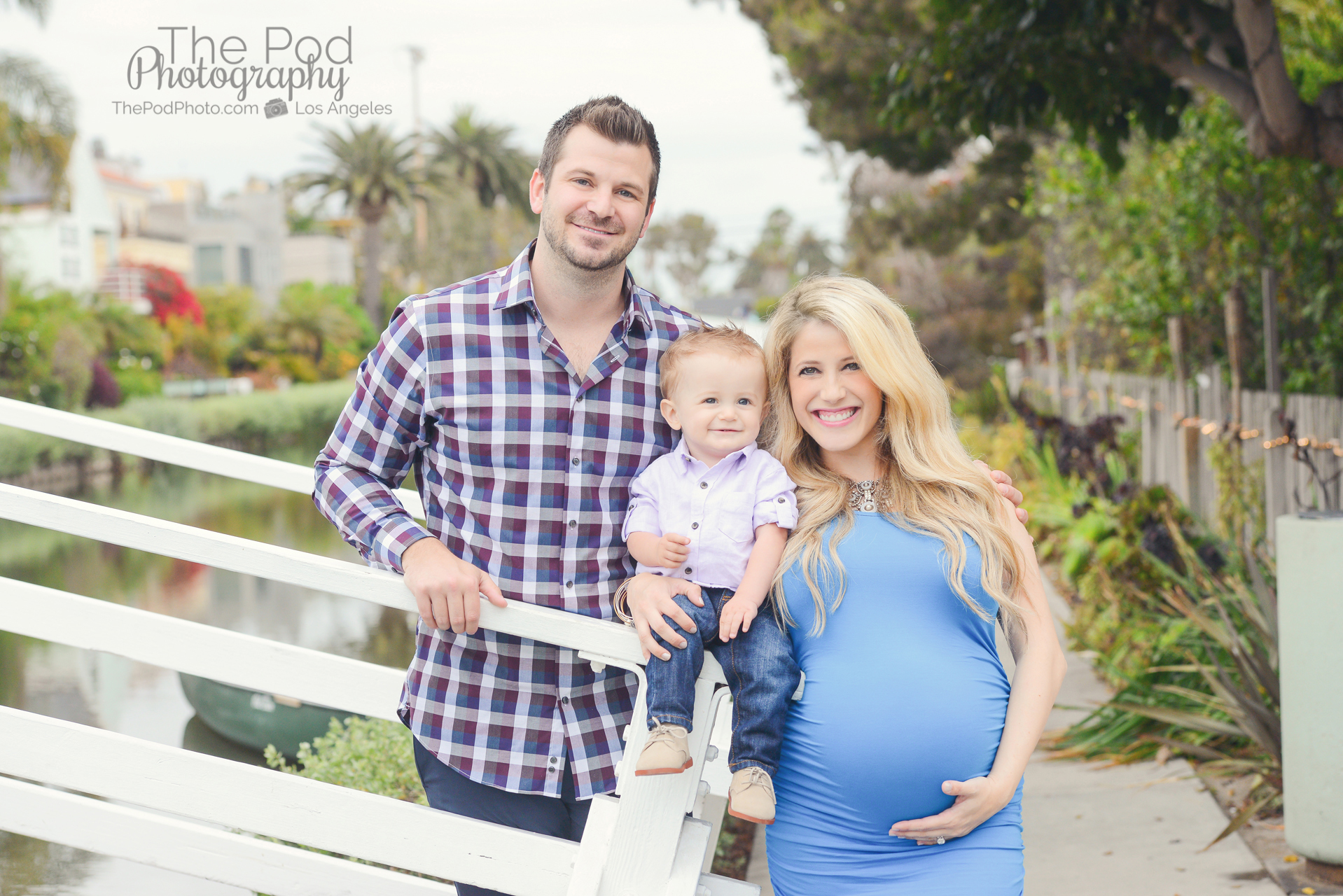 You know how there are just some people who are consistently nice, always smiling and seem to just juggle life effortlessly? This mom is exactly that person. The entire family is so sweet – but this mom truly is a special person. We met her for the first time at this little boy's newborn photo session a little over a year ago and we have been fortunate enough to get to know their lovely family and document this little guy several times at our studio throughout his first year. Each photo session, through a long (about 90 minute) drive, fussy son and a busy school and mom schedule of her own – she always showed up with a huge smile and sweet disposition.
Therefore, it was no surprise when they arrived for their photo session at the Venice Canals bright eyed and bushy tailed ready for yet another family photo session – but this time with the excitement of their second baby on the way!
It truly is families like these and the pleasure of getting to know them throughout their important milestones that makes our job so rewarding. Seeing this family blossom from new parents to now well on their journey of being a family has been a blessing!
We chose the beautiful Venice Canals in Venice Beach, CA for this family's professional maternity photos. This is one of my favorite locations because the scenery is so epic! Where else can you have vintage bridges, water and beautiful greenery at in one place? This truly is a special location for a family's maternity photography and we love to shoot there!
Our  Pacific Palisades photo studio specializes in maternity photography and newborn photos. Visit our website www.ThePodPhoto.com to see more of our pregnancy photos and give us a call at 310-391-4500 to start planning your special pictures!