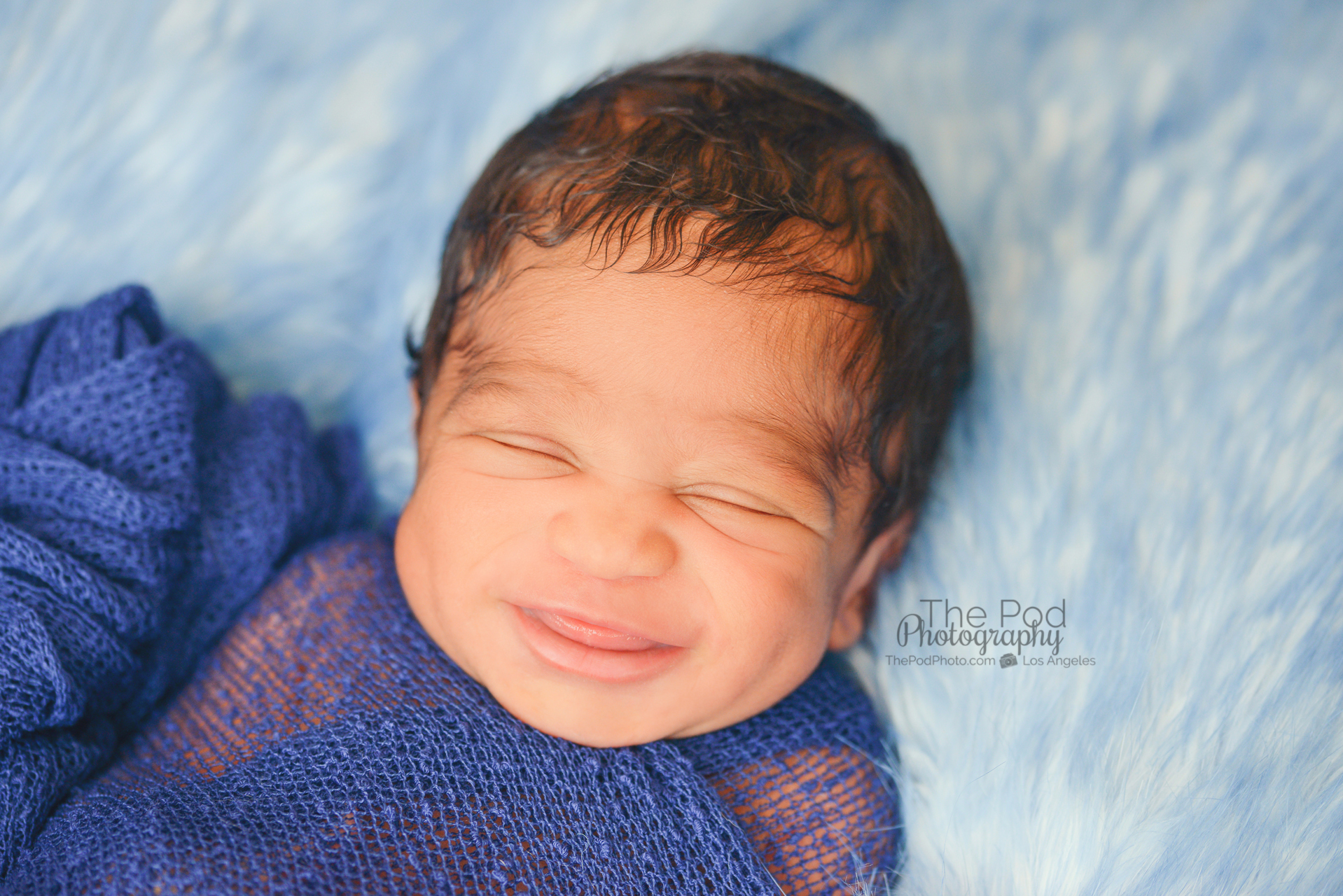 Dads crack me up when it comes to newborn photo sessions. In my decade of experience as a professional photographer documenting babies and families I've found that dads are either totally indifferent to the whole process, or they are crazy into it and love the planning of their family's portraits!
Sometimes it takes dads a little bit to know that they are the latter "crazy excited"dad type. It usually goes something like this: A couple expecting their child comes to our Pacific Palisades photo studio about a month before their due date for the session design appointment. This is the time when we talk about the colors they like, the props, themes and other details like whether or not we'll be capturing family pictures as well. Sometimes a dad will come in thinking he is going to let mom do all the talking – but once he sees the plethora of props, infinite background fabrics and really cute baby outfits he'll start to get excited. These are exactly the dads that I love: the ones who blossom into the Excited Dad!
The dad of this cute little boy was a blossomer. I know that he was into the session and was really looking forward to meeting his little boy.  However, once he found out that I would literally design "anything" for his son's photos he was throwing out wild idea after wild idea: "what if we got an old TV and put him inside it!?" "Let's use a cactus!" "Where's waldo?" "What about a Fish out of water theme?!" He was cracking me up!
At the end, we decided to keep it a little more classic and just bring in a "bookworm" set with dad's favorite books and mentor Barack Obama. All the sets turned out so super cute, and we loved meeting this amazing couple and their sweet little boy!
Looking for the best newborn photographer in Pacific Palisades? Look no further! Take a look at our website and call us at 310-391-4500 to discuss newborn photography for your little bundle of joy!