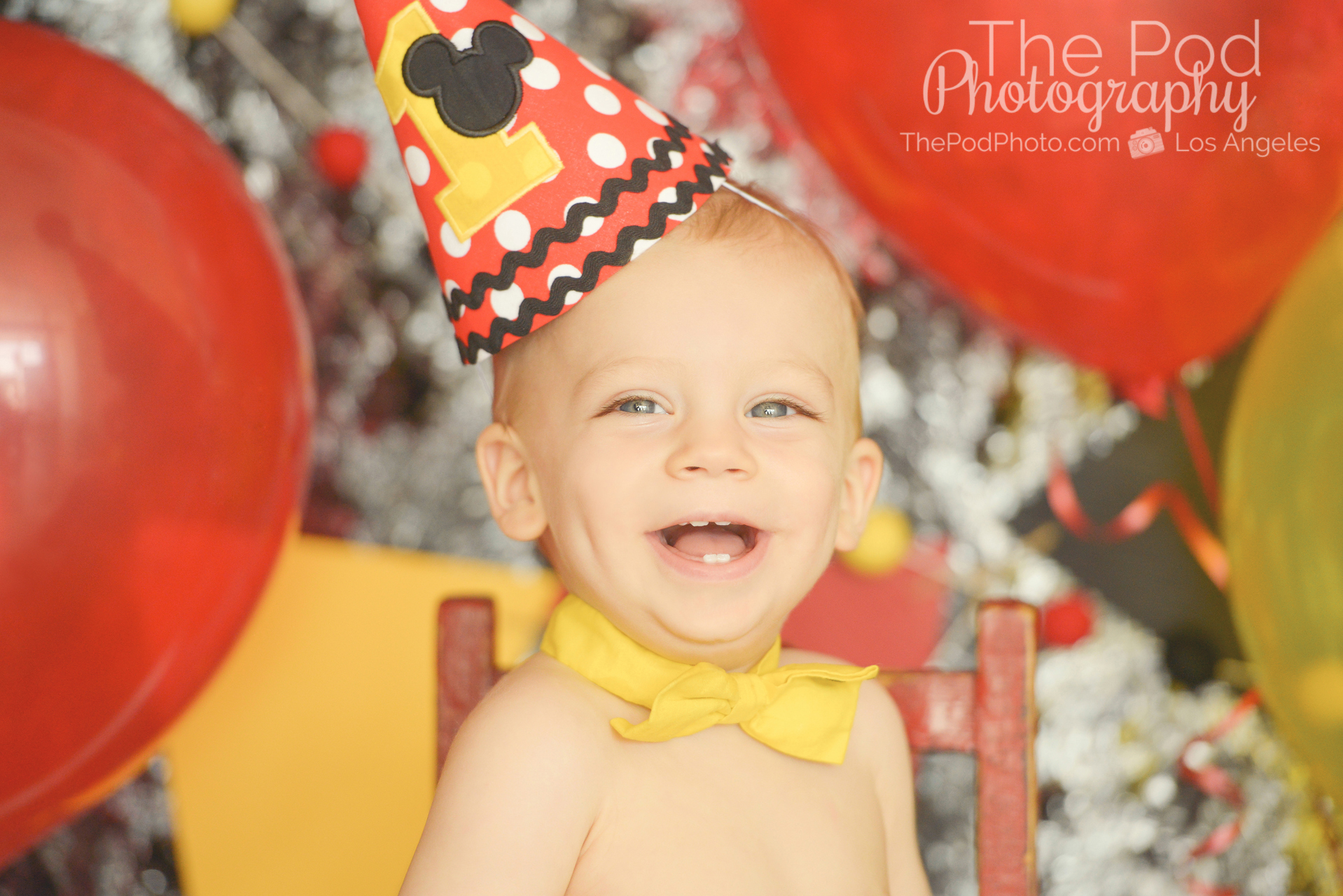 Any time we have a session where we use very vivid colors, I always recommend doing a few neutral, timeless photos to balance it out. We had such a blast photographing this Mickey Mouse cake smash session, but the second I heard this Pod Mom say she wanted to hang his portraits on the walls in their home, I knew I wanted to give her something a little less themed so that it makes sense hanging up year-round.
Knowing that this Brentwood family's style is a little more edgy, we wanted to incorporate darker colors and earth-tones into his photos, and I love that there are little pops of black and gray carrying over from set-to-set. It's always nice to tie colors in throughout the sets so that you can use the photos together in an album or in a wall art grouping together.
Give us a call at 310-391-4500 to schedule your consultation and begin planning all the fun themes and details of your little one's big cake smash photo session!
Follow us on our Blog, Facebook, Instagram and Google+ to see what we've been up to, or explore our YouTube and Pinterest Boards for more inspiration!