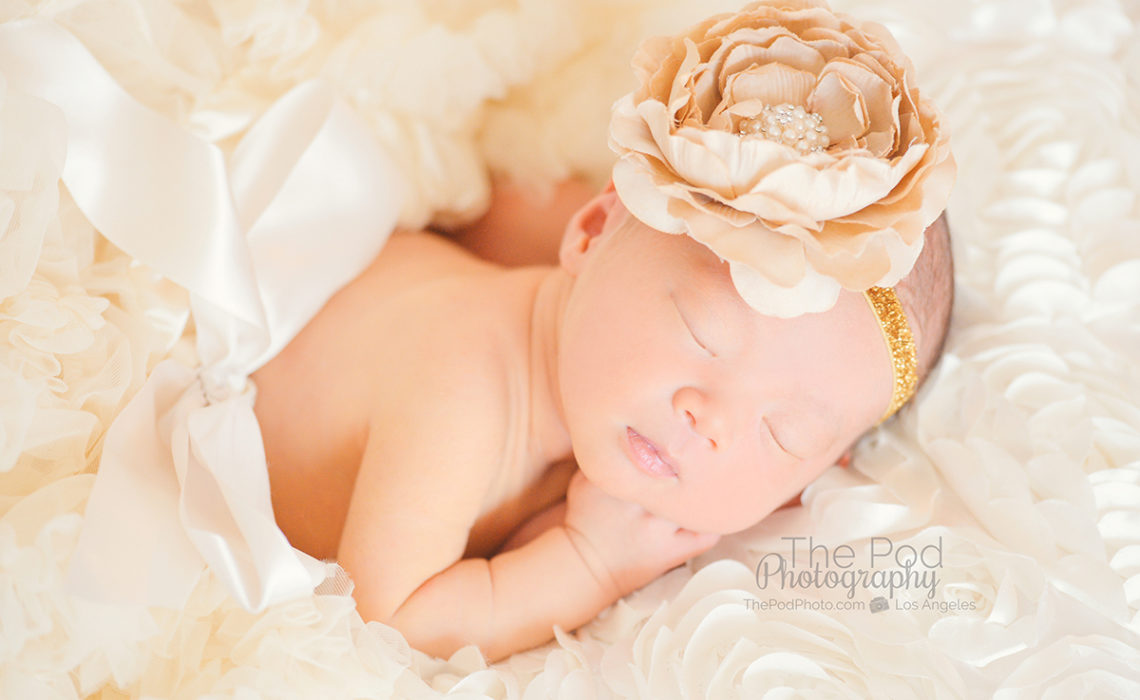 This beautiful little baby girl came to our professional photo studio for her newborn photo session – but she didn't come alone, she came with mom, dad and all of their hobbies!
Newborn baby portraits are such a fun opportunity to have fun – fun with putting the babies in tiny baskets, posing them in ridiculously cute poses they would never fall asleep in, and of course – imposing the parent's hobbies on the pictures! Our our Manhattan Beach photography studio, our team specializes in listening to our client's taste, hobbies and other personal details and then custom designing their baby's photo shoot specifically for them.
This super sweet family had lots of unique ideas for their baby's week old photography. The most important setup, was our baking set. This mom loves to bake, and we thought it would be the cutest idea to put her baby girl into a Kitchen Aid mixer. Believe it or not, this new mom even baked the cookies for this picture! How she managed to do all that and be at the studio on time, we're not quite sure – but she is definitely a Super Mom in the making!
Next up for creative ideas – we created a little Lakers basketball set after dad's love of the game. We used the teams purple and yellow colors, plus put the baby into a net, like basket. Dad brought the basketball to complete this sports inspired picture.
The fresh flowers picture is also one of my favorites from this newborn photo session at our studio. The flowers were a last minute add on and were delivered from a Manhattan Beach florist just minutes before the client arrived – but what a great idea this mama had!
We always enjoy getting to know our special families and their sweet newborn babies. View more of our pictures on our website www.ThePodPhoto.com and give us a call at 310-391-4500 to discuss your baby's portraits!
Our photo studio and professional baby photographers service Manhattan Beach, Redondo Beach, Torrance,  Hermosa Beach and the surrounding South Bay area for photography.