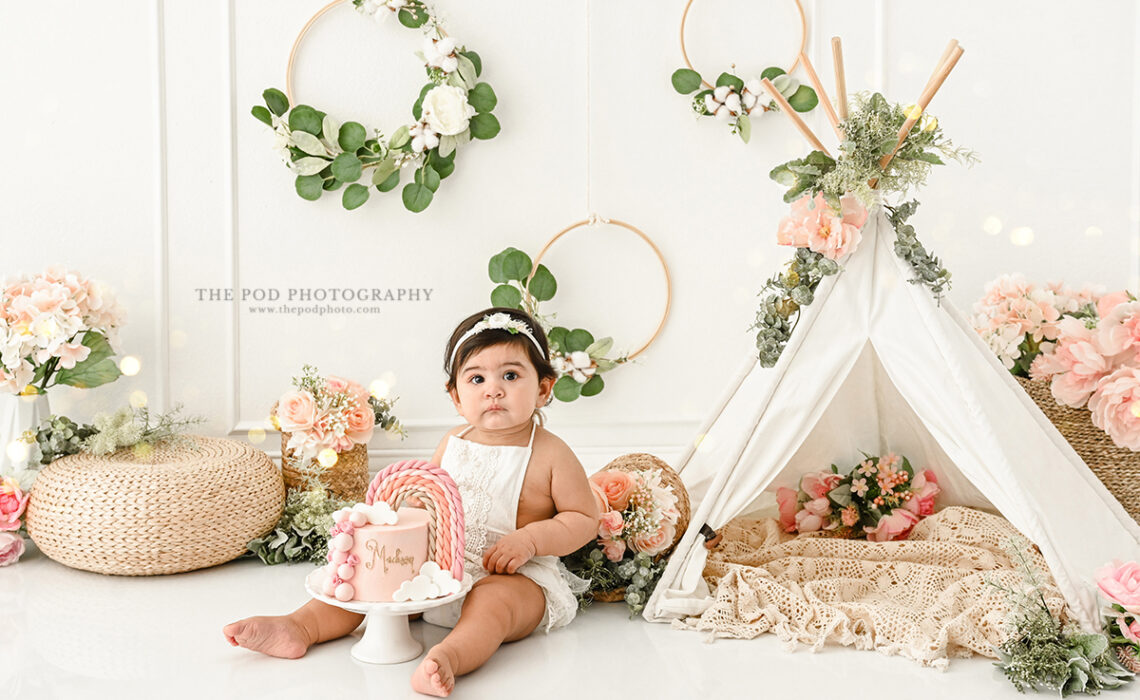 Boho portrait themes are becoming very popular these days. And for good reason. These portrait sessions have such a calming, whimsical feel! For this First Birthday Boho Teepee Cake Smash portrait session, it was all about cool peachy beige and warm white colors.
Handmade Custom Set Design
We create all our sets by hand, paying close attention to every detail. For this Boho Teepee Cake Smash portrait session, we created a gorgeous rustic-looking teepee in warm white. Greenery and peach-colored florals were added, as well as a hint of greenery.
The gorgeous boho teepee adds to the whimsical vibe of this portrait session. It makes it feel like the Manhattan Beach studio was swept into a beautiful fairytale! The floral hoops were also handmade by our photographers.
A Touch of Rattan
A rattan poof and rattan baskets with florals give it a distinct, boho feel. The mini birthday cake was perfect for this portrait session. The mini first birthday cake was perfect with beige, soft pinks, and a hint of gold, and baby Madison loved it!
We finished off the portrait session with a relaxing milk bath!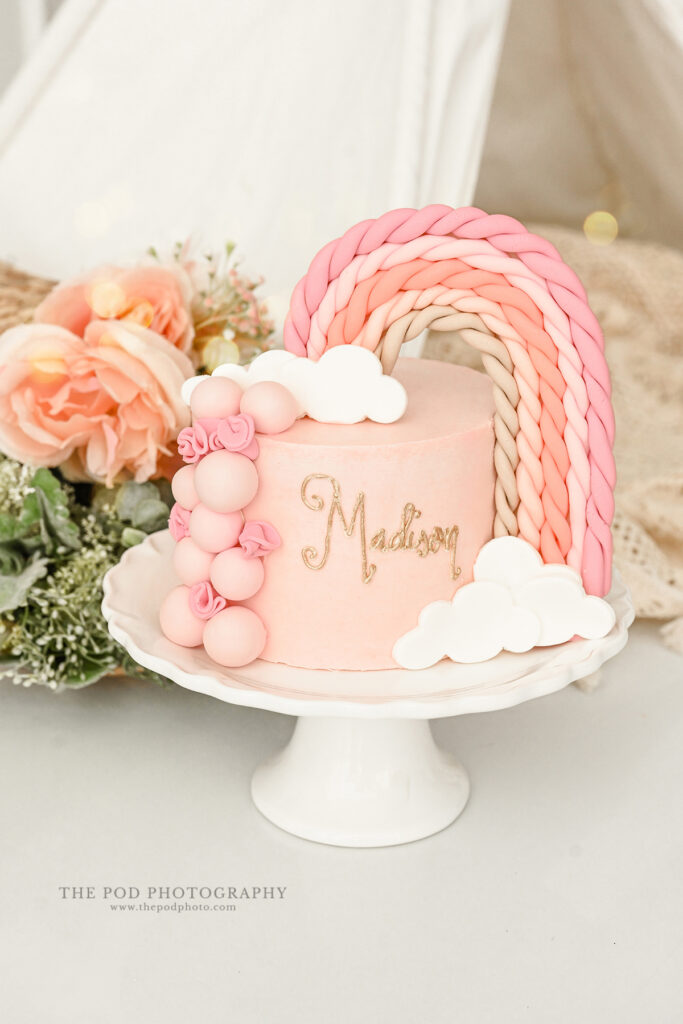 If you are planning a boho-themed first birthday party, this custom set design is perfect for decorating using your portraits! They make a great conversation piece; everyone can enjoy seeing how much your baby has changed.
If you're ready to book your First Birthday Boho Teepee Cake Smash portrait session in our Manhattan Beach, California studio, call us at 310-391-4500 or visit our website! We are looking forward to having you in our studios.
And, for more portrait inspiration, please feel free to follow us on our Facebook and Instagram pages, where we share images from our portrait sessions.  You can also find us on Pinterest and  YouTube for more portrait inspiration.  Visit our website at ThePodPhoto.com for scheduling information and portrait inspiration.