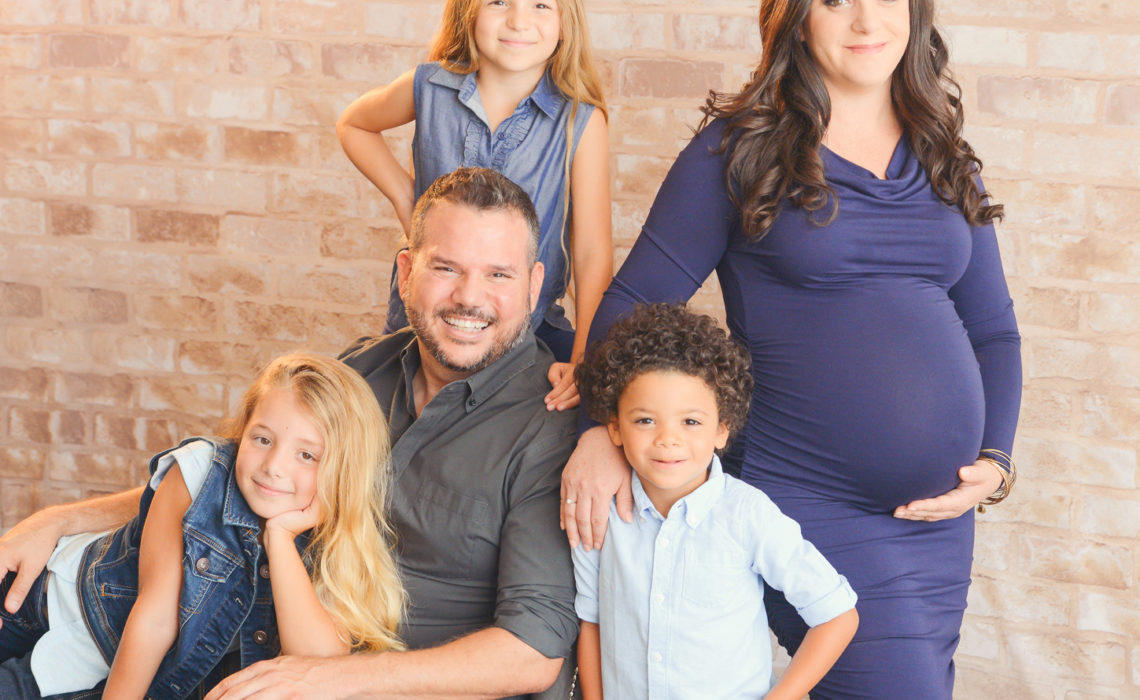 The great thing about love, is that there is always more to give. One can always find room in their heart for one more friend, another rescue puppy – and in this family's case, another child.
When this family came to our Maternity photo studio for their pictures, their love for one another was obvious. Dad had older girls from a prior relationship, mom a little son and now as a united family there was a new little baby joining the crew. This pregnant mama was a little shy about taking her own photos, and it was a priority to capture candid, fun images as a family and of the kids alone. I had to remind her that – like it or not – she was the star, and I would get to those images as well, but I wasn't going to let her weasel out of some pictures of her pregnant belly and of her alone! Luckily she obliged me (and dare I say it even had a little fun!) and I"m so happy that she did because she looks so lovely in her pregnancy portraits!
One of the pictures this mama-to-be really wanted to capture was a special moment she shares daily with her son. His favorite thing to do is to lay his head on her belly, and suck his fingers. What a cute and precious moment! We tried that particular shot a few times, but the crowd favorite was the last one we did with mama in a silver fabric wrap against the white background.
We would love to chat with you about your maternity pictures – visit us online at www.ThePodphoto.com and give us a call at 310-391-4500. Our studio specializes in pregnancy portraits in the Hollywood area and surrounding areas.