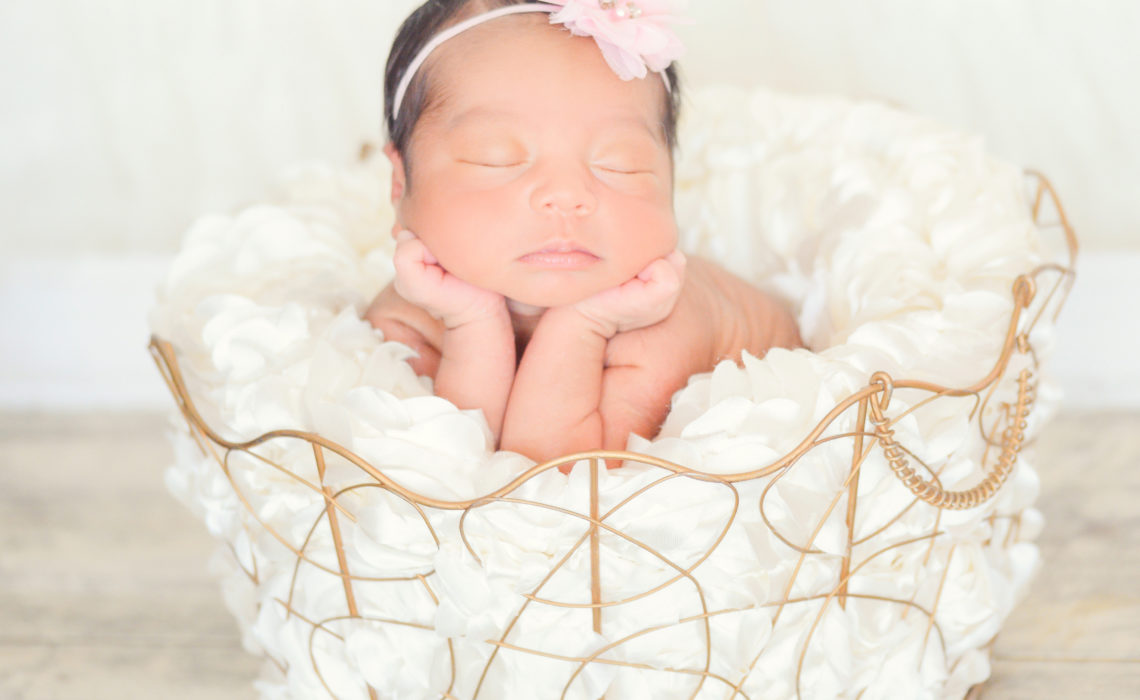 Thank yo to this lovely family for entrusting our West Los Angeles photography studio to capture their new little baby girl's newborn portraits! Here's what they had to say about us on Yelp:
"I was nervous about taking newborn pictures of my daughter since she was a premie but Erika and her staff made us feel comfortable and I knew she was in good hands. Erika and staff handled her with as much love and care as if I was taking the pictures myself! They also brought us coffee and tea which we needed! I love how the pictures turned out. So worth it!"
This family was especially fun to photograph since they had so many cute ideas for their daughter's newborn pictures. Dad is a jujitsu teacher – and so it was important to them that we incorporate dad's job into the pictures… but in a cute girly way of course (for mom!) Luckily we had some boxing gloves at the studio and we paired them with a shimmery box that made both parents happy.  Dad also brought his uniform and at the very end of the session when this little girl woke up, we popped her in and captured one photo of her in his uniform. Overall, we brought these new parents' vision of soft, girly, light colors and timeless imagery to life and we had a blast doing it 🙂
We would love to capture your baby's priceless newborn pictures at our West LA studio – visit us online at www.ThePodPhoto.com and give us a call at 310-391-4500!