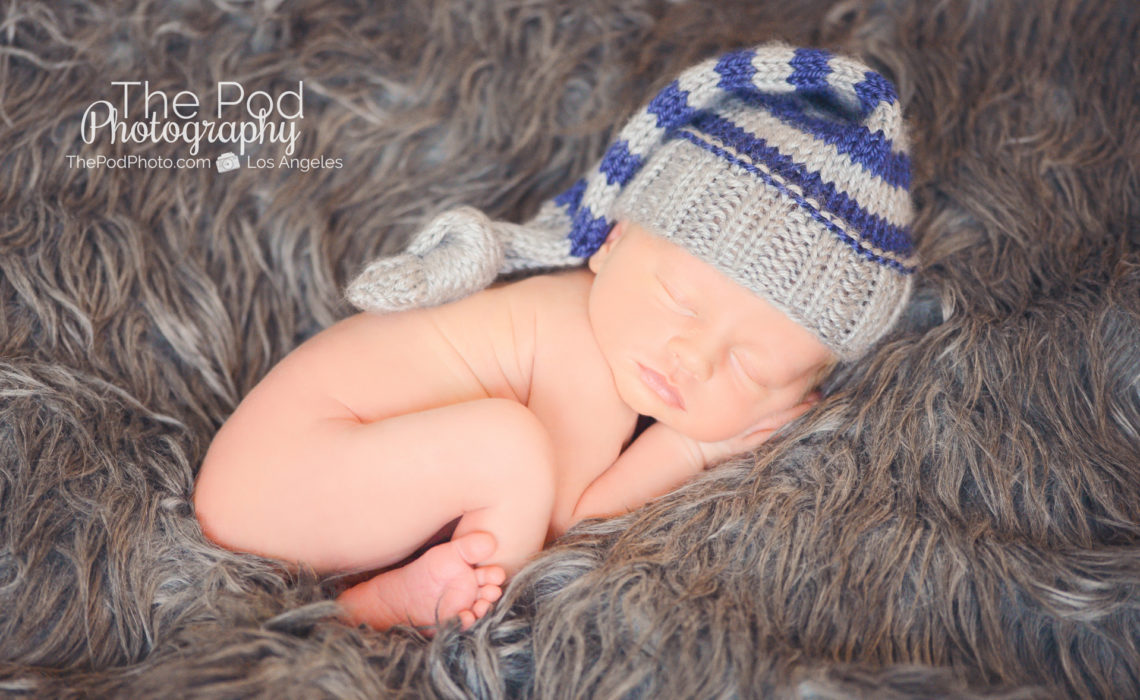 Sometimes, a baby deserves a little rock and roll inspiration for their newborn photos – and that's just what Leah created for this little baby's custom stat box!
It was a couple of years ago that we at the studio were brainstorming on unique ways to to document newborn portraits, and especially a really awesome way to announce the baby on birth announcements. Leah, our kids and family photographer and creator of most of our custom photo sets, came up with the idea of getting a cute box with a chalkboard front on it, and writing all of the baby's birth stats on the box. Luckily Leah has amazing handwriting – otherwise this idea would have been an epic fail since my handwriting is nowhere near what new parents want documented in their baby's pictures! We went through a few different types of chalk and chalkboard pens until we got it just right, but here we are a few years later and Leah has created her most intricate stat box to date!
Mailing birth announcement cards is probably the number one thing on our client's minds when they come to our studio for their new baby's photo shoot. They obviously want an album and artwork on their walls as well – but everyone is trying to beat the clock and get those announcements out ASAP. There is always the mother-in-law who wants to show off her new grandchild putting pressure on the family or even the mom herself wanting to show off the baby 🙂 Whenever a client request the stat box picture for their newborn photo session it generally ends up on the cover of their birth announcements. Our in-house designer custom creates each client's birth announcements specifically for them based on the colors and design of their photo session.
Our photography studio specializing in newborn and baby photography services the Hollywood, California area and we would love to capture your baby's portraits as well! Give us a call at 310-391-4500 or visit our website www.ThePodPhoto.com