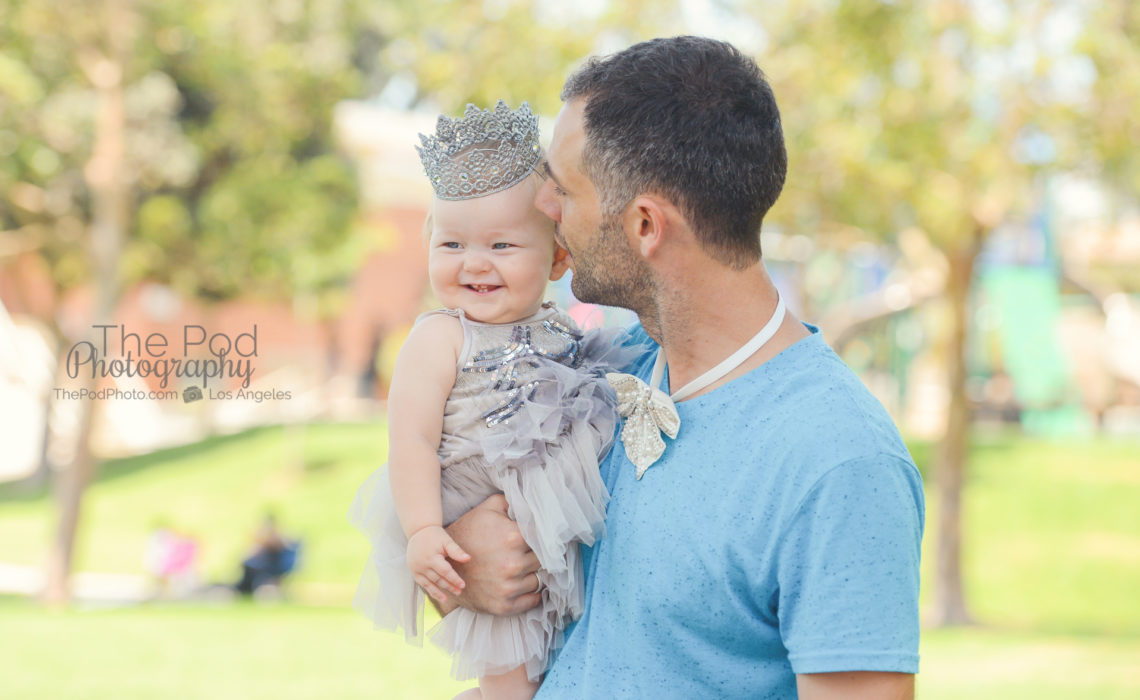 As an event and birthday party photographer, it is always guaranteed that the photos will contain lots of fun activities, bright decorations, and not to forget – a happy birthday girl! Funny story about this family – they traveled from Hawaii to Los Angeles for their daughter so that she could spend her first birthday with her family in Los Angeles! How awesome is that?
Children's first birthdays should be filled with lots of cheerful and bright colors, but it was no question that I could tell this family was from Hawaii with the way this party was decorated. Pops of fuchsia, pink, and teal were used to celebrate Baby Maisie's first birthday party in El Segundo at Recreation Park. It might have been just coincidence, but it appeared that all the party guests ironically matched the decorations, wearing island colors and fantastic patterns! As I was documenting Maisie's birthday celebration I realized that this afternoon in the park was perfect to wish their beloved Maisie "Happy Birthday." Since the birthday girl doesn't always get to spend time with her family that lives in Los Angeles, a casual celebration was the best decision in order to focus on quality visiting time.
This is one of the reasons photographing events inspires me so much. No matter what kind, events take so much planning. Often parents get so swept up in making everything flawless and run smoothly that they are on go mode until it is all over. The fact that this family will look back at these photos for their daughter's first birthday party and see that not only did everyone enjoy themselves, but their quality family time was captured on camera, is priceless! It definitely makes all the stress and planning worth it when these photos are looked back on later. Birthdays might be once a year but these photos will last a lifetime!
Let us help you check one thing off your party planning list by booking your party photographer! Call our Los Angeles Studio at (310) 391-4500 or visit our website at www.ThePodPhoto.com to find out more information, look through other birthday party photos and book your photographer! We service Santa Monica, Culver City, Beverly Hills, Brentwood, El Segundo, West Los Angeles, Studio City, Malibu, Pasadena, Manhattan Beach, Hollywood and all of Los Angeles!