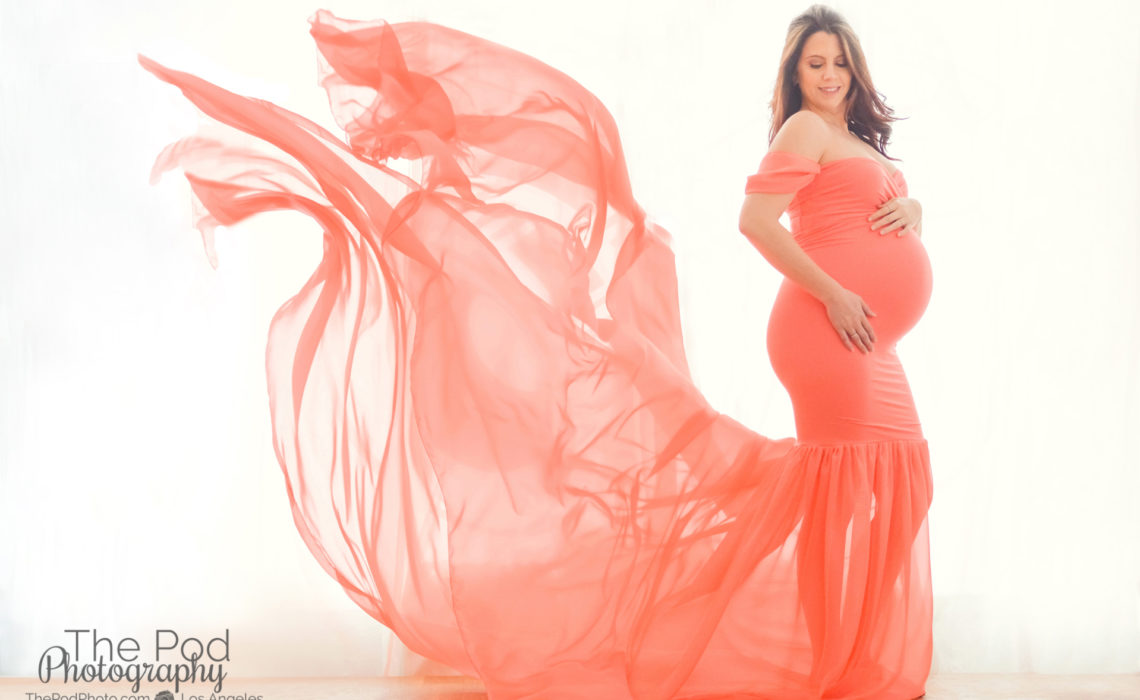 This expecting couple came a long way for their maternity photography with our studio! They came all the way from Texas for a little baby-moon to the sunny California coast. This mama to be and I had been planning the photo shoot for months, we even purchased this custom maternity gown specifically for her! We planned the perfect location – the beach up in Malibu of course – and we were all set! All set, that is, until we got our biggest rain in California in years exactly on the three days that we had planned the photo session!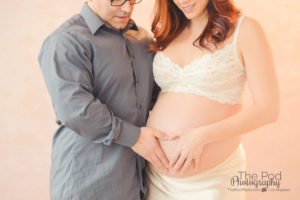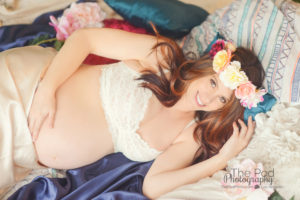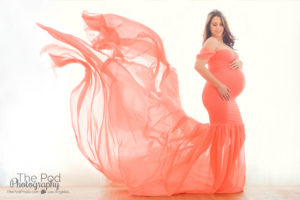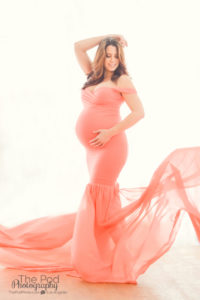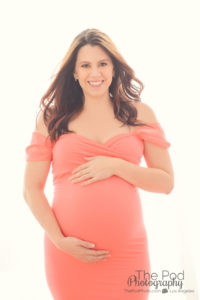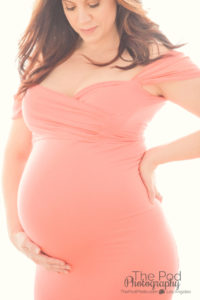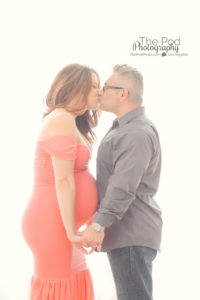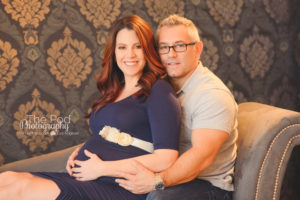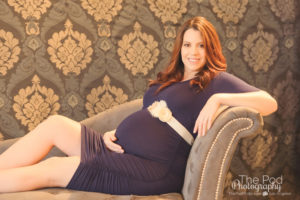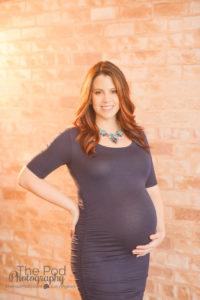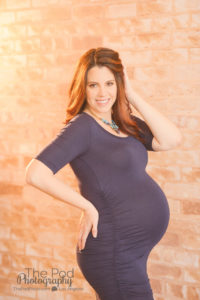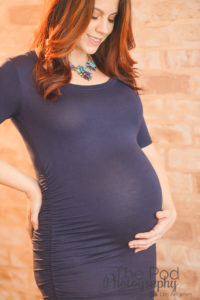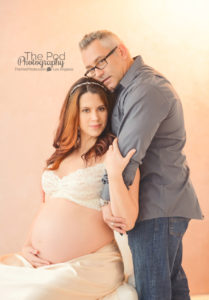 However, there was no way that I was going to let this mama go home without amazing pregnancy photos – and so we went all out to get her sunny feeling, glamorous pictures that she would absolutely love. I was really committed to this couple's images and I wanted them to always look at their  photos and say "we love our maternity pictures" and not "we got some pictures in studio, but we really wanted the beach."  So, we pulled out all the stops on this rainy day and captured beautiful photos of this expecting couple.
The pregnancy gown that she is wearing in some of the pictures is an absolutely stunning dress that we got from Sew Trendy, one of our favorite places to shop for mamas to be. This dress has the longest train of any that we have ever had at the studio – and in order to get it flowing as beautifully as it is in these pictures – I had two assistants helping out, one of which was on top of a ladder so that she could throw the fabric high enough. It took us a few tries – but the results turned out gorgeously!
Interested in having our Casabas maternity photographer document your pregnant belly? Great! Give us a call at 310-391-4500 and check us out online!