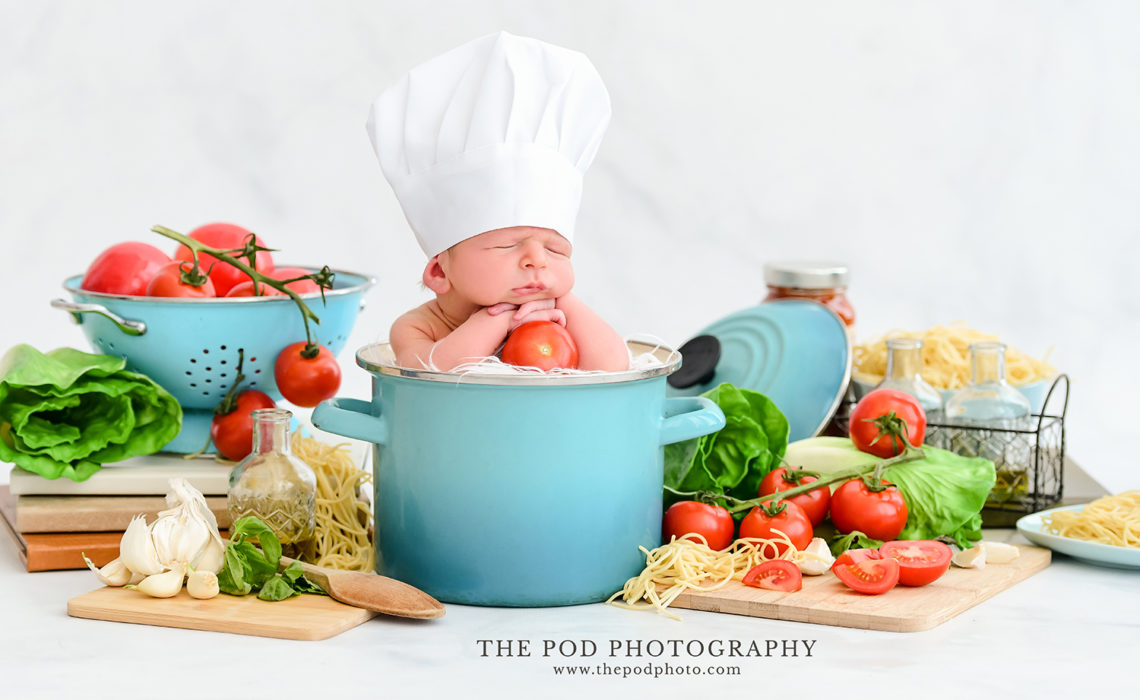 When searching for the right baby photographer, it's always important to do your research. A great place to get un-biased reviews is on Yelp, and we are lucky enough to have over 250 five star reviews on there! Here is one from a recent baby portrait sitting that we did for a newborn:
"My husband and I are sooo grateful that we had the opportunity to work with Erika & the Pod team. To start, communication and scheduling was so simple  – Erika was quick to respond to emails and flexible! She is also amazing at handling newborns – we learned a few soothing tips from her and I felt my baby was safer with her than with me at times (haha)!
Our photos were unique, planned out very well at our initial meeting to reflect "us", and I'm so glad we captured our LO this way in the newborn stage. If you're contemplating booking, I'd recommend you do ASAP as the Pod team is in high demand and I personally couldn't have asked for a better session with such sweet, professional, and talented photographers. Thank you Erika! " – Jaimie K.
We feel very lucky that people have been entrusting their baby's pictures to us for over a decade. When I became a professional baby photographer and started the studio in 2008, I has a vision for a different type of portrait studio. I wanted to create bright, fun, happy images showing true personality. Here we are all these years later – and that sense of fun has translated into whimsical newborn baby pictures. That is what we have become known for: Los Angeles's premiere first year baby photo studio! When planning baby sessions for my clients, I ask them about their hobbies, favorite movies, where they got married – all kinds of stuff. This way, we always hit on one of two ideas that I can use to create a custom set for them.
This client loves to cook. The mama came from an Italian background and her family cooks pasta as a tradition. Therefore, we wanted to incorporate that theme into her little baby boy's photo shoot. I wanted to set to feel a little bit "messy" like the baby had just fallen asleep in the middle of cooking. I had initially planned to splatter pasta sauce all over, but then once the set was coming together the day of the photo shoot, I liked how clean the set was looking.
As a professional photo studio specializing in baby pictures, we service Calabasas and the surrounding Los Angeles area. visit us online at
https://www.thepodphoto.com/ and give us a call at 310-391-4500!