As a maternity photographer servicing the Calabasas area, we see many soon-to-be mamas at our studio each month. We plan each client's pregnancy photo session based on the look, outfits and goals for their images. This mama is on her third pregnancy, and so it was time to pull out all of the stops for some fantastic photos of what might be her last opportunity for maternity pictures.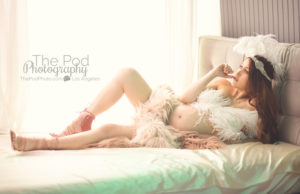 Nude Maternity Photography in Los Angeles
In thinking about what we could do that would be special – we decided that some fine art maternity nudes would be just the thing. Capturing the beauty of the pregnant body in its simplest and most minimalist form is incredibly special. This is why out nude maternity photographer, Erika, love to capture these beautiful and timeless images of a woman's body.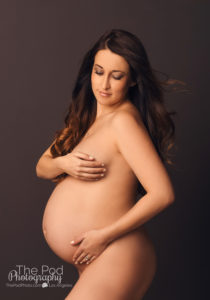 Flowy Pregnancy Gown Images
Another one of our favorite type of images to capture are the flowy maternity gown pictures. To achieve the flying fabric look, we have a fan blowing on the mama's hair and body, and then there is one person on either side of her waving the fabric around to get the movement. Then, once we've captured that, then the two assistants will throw the fabric high in the air on the count of three and we just let it fall to the ground which the photographer shoots several shots in fast sequence. The resulting images are so beautiful and strong.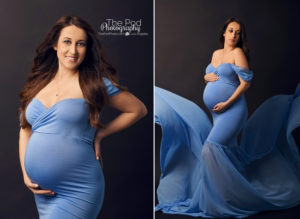 Whether you are interested in nude pregnancy pictures, fully dressed or somewhere in between, we are your go-to professional maternity photographer in Calabasas. Our state of the art photo studio has an extensive wardrobe collection of maternity gowns, pregnancy fabric wraps, bodysuits and tops and skirts for your photo session.
Contact Us
Give us a call at 310-391-4500 to learn more about our maternity photography and visit us online at www.thepodphoto.com