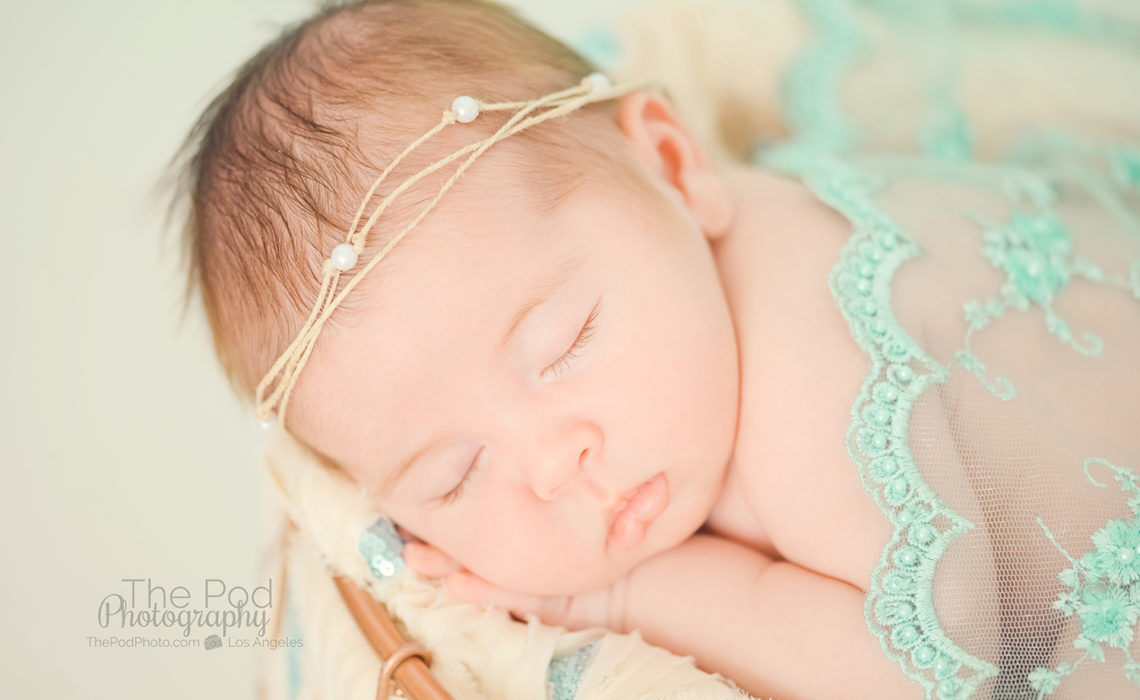 Giving our clients the best experience when the come to our Los Angeles photography studio for their newborn photo shoot is our top priority. We are constantly buying new props for our studio, searching for the most awesome products to share with our clients, and spend endless hours on research and development to keep our style, gear, education and post processing the absolute best in the business. Therefore, I thought I would spend this blog post sharing a Yelp review from one of our clients who have hired us as their newborn photographer. It is a great feeling to know that all of the love we put into our photo sessions is appreciated 🙂
"We chose the Pod Photography for our newborn's photo session. I called many (about 7 of them in the Los Angeles area) photographers, and none of them measured up to Erika.
Erika is beyond fabulous! And, the entire staff is so friendly and professional. Their sets are beautiful, and they have more accessories than you can imagine to match anyone's taste and style. They even have a lounge area stocked with refreshments and beverages for parents as they wait. The environment is very calming and relaxing– perfect for a newborn. And, Erika and the staff really know what they are doing in terms of handling and positioning the baby. I felt very confident about letting them handle my newborn. You can also be on the set while they're photographing your newborn. Some photographers wouldn't even let you watch the session, which doesn't make sense to me considering it's your newborn baby!
Erika and Pod Photography met all of our needs and we can't wait to see the photos in 2 weeks. It's going to be hard to only pick a few to purchase.
We will absolutely be coming back to The Pod Photography for future family photo sessions!" – Ava J.
Our professional Los Angeles newborn photographer is the best in the business, and we would love to give you a tour of our studio to talk about your newborn baby's pictures and show you why! Visit our website www.ThePodPhoto.com for more information and give us a call at 310-391-4500.