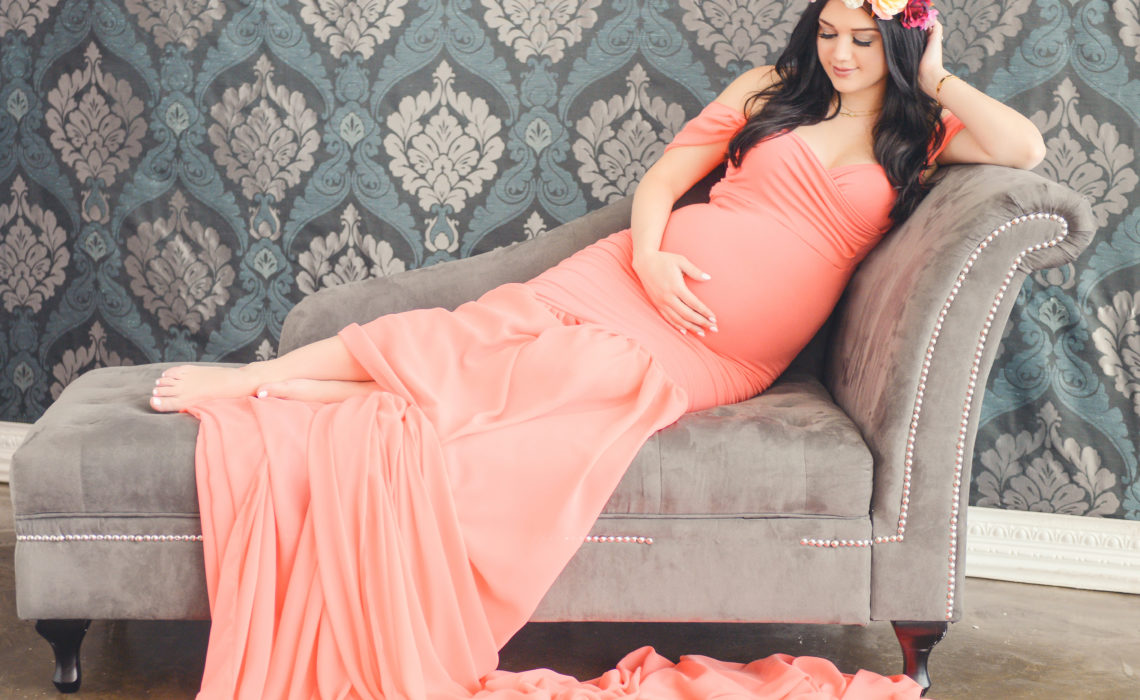 Being pregnant is such a special time in a woman's life – filled with the excitement at first kicks, the oh-so-fun morning sickness and food aversions, to finally seeing your belly pop so that you can proudly display your bump for all to see. This is why so many clients hire us for their maternity photography – since this their bodies are AMAZING and they want to document the transformational changes happening to their bodies. At our Manhattan Beach photo studio we specialize in maternity pictures of women and their partners when they are expecting their baby.
Generally speaking, the best time to take your pregnancy pictures is between 28 – 34 weeks depending on how well your belly is showing. The reason we capture the maternity pictures around this time-frame is because there are a whole lot of fun things like water weight, swelling, fatigue at being so large and of course the possibility that the baby will come early – that come into play the closer a woman gets to giving birth. At the 28-34 week time women are usually feeling good, sexy and have plenty of energy to take pictures.
This lovely mama-to-be was about 32 weeks, if I am remembering correctly, and she had the perfect combination of a nice round belly but the rest of her body was still in tip-top sexy shape. We had fun trying on different maternity gowns and going bohemian with a floral crown for one of the outfits.
Our Manhattan Beach maternity photographer would love to chat with you about your pregnancy portraits and plan the perfect session to document this special time in yoru family's lives! Visit our website www.thepodphoto.com and give us a call at 310-391-4500 to start planning your shoot today!