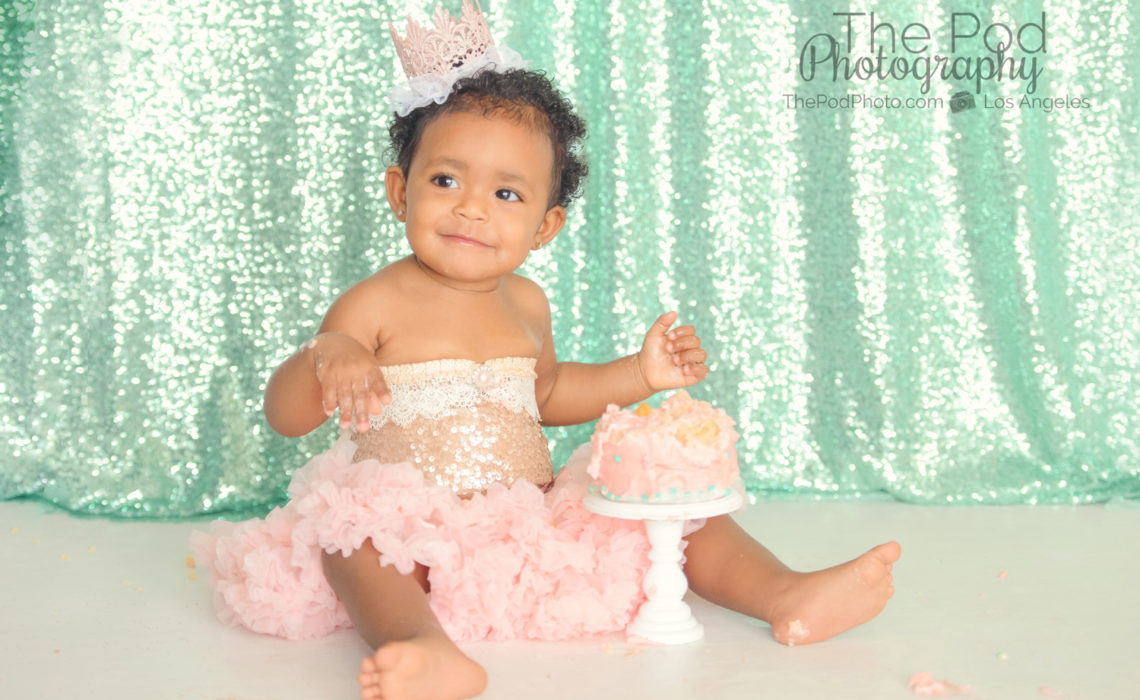 For years, almost every phone call inquiry we get to plan a baby girl's first birthday photo session here at our Bel Air portrait studio, the color inspiration is always pink, cream and gold – Sometimes pink, white and gray.  And those color combinations are absolutely gorgeous!  You can never go wrong with the classics.  But lately, it has been so much fun veering away from everything having to be pink, pink, pink and more pink with these baby girls we have been photographing!
Miss Nahla, below, came in for her big First Birthday Cake Smash portrait session and though we did use a little bit of pink, cream and gold, our main color pop was teal.  It looked so stunning with her rich skin tone, and the sequins gave it the perfect amount of girliness!  And since her birthday portraits had such bold, beautiful colors, we also wanted to keep her classic with a neutral setup as well, dressing her in a super soft blush toned dress and photographing her against a geometric gold and white background.
One thing we have always questioned though, is what is the difference between teal, aqua, turquoise, mint, Tiffany blue and the whole range of these colors?  When planning your nursery design, baby's photoshoot, or first birthday party, keep this color scale in mind and make sure your tones of this stunning blue/green coordinate!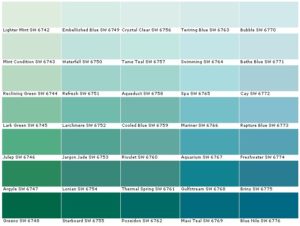 Interested in having your little one photographed in our Bel Air portrait studio?  Give us a call at 310-391-4500 to set up a consultation with your photographer and be sure to follow us on our Blog, Facebook, Instagram and Google+ to see what we've been up to, or explore our YouTube page for more!