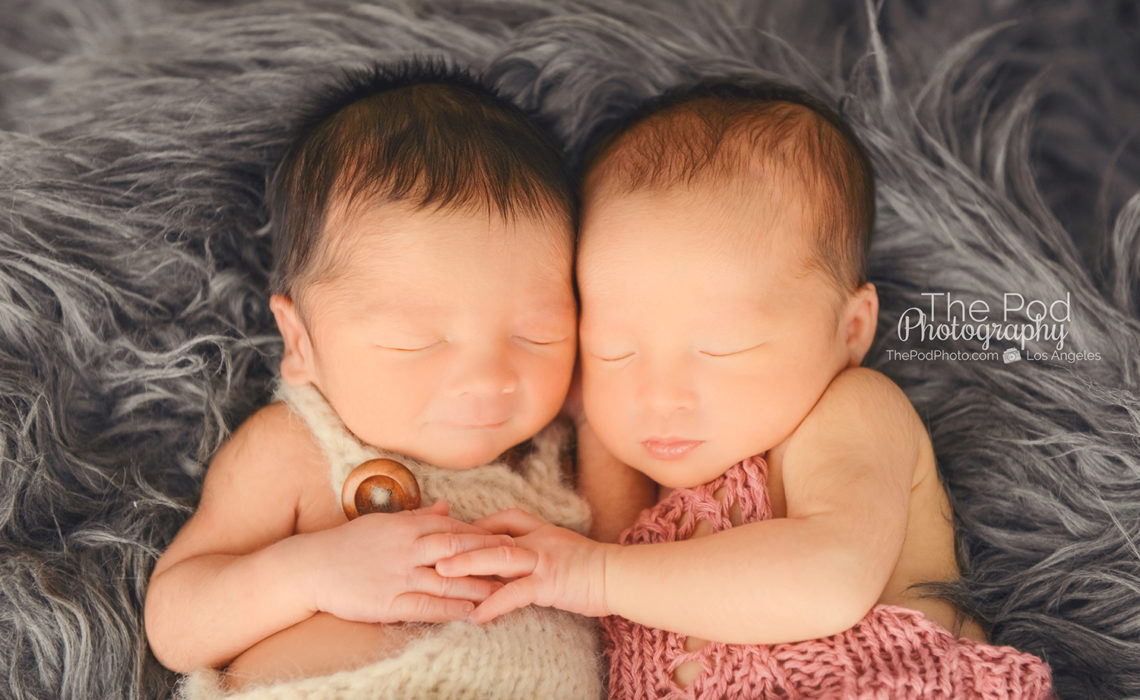 As a professional Woodland Hills Newborn Photography Studio, we pride ourselves on our custom set design and how it best fits the vision of our clients and their newborn bundles. Check out Mommy Nearest for our full-service, five star studio experience.
During our session design with our clients, they were raving about their recent travels abroad from their "Baby Moon." A baby moon is a fast growing trend for parents-to-be to have a relaxing vacation just a few short months before the arrival of their newborn – and in this case newborn TWINS! I mean who wouldn't love that?! They gushed to us about the beauty of their tropical surroundings and warm nights under the stars – so we were inspired to tie in rich pops of blue from and plenty of soft, sand-toned material.
For these fraternal twins, we ultimately dreamed up our theme as "Celestial Royalty." The rich royal blue tones complimented crescent whites, and to bring it home, we had to incorporate our mini moon to honor their parents beloved Baby Moon. The session colors and styling blended a beautiful balance for both a little boy and girl and the wall art intended for their shared nursery.
As a full-service studio and we provide all of the props and outfits during the session. With the twins being just 5 days old, they were extra sleepy and cuddly for the duration of their session at our Woodland Hills Portrait Studio.
Let's dream up your upcoming milestone session! Give us a call at 310-391-4500 to discuss your newborn, baby, kids, family and maternity photography! Take a look at our blog for more of our Woodland Hills portrait studio and visit our Facebook page for more adorable session highlights! Also visit our website for more super cute infant pictures!
Interested in learning how to take better photos of your kids and family? Read Erika's book The Parent's Pocket Guide: Taking Kids & Family Portraits available on Amazon.