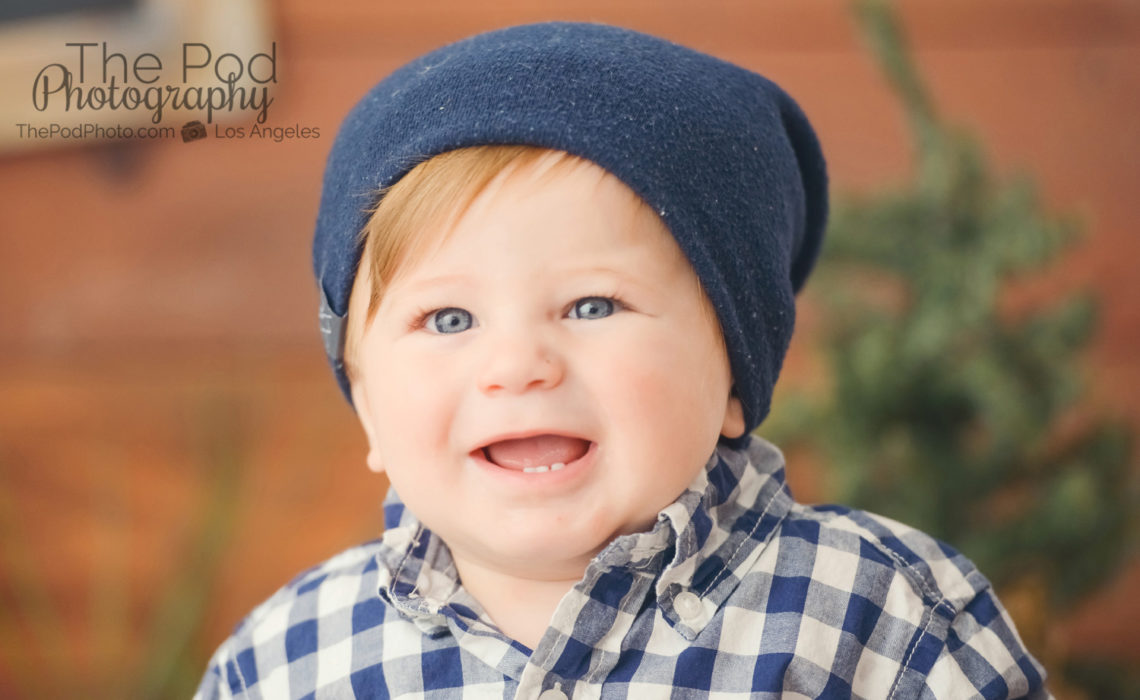 Living in Los Angeles, we see a range of fashion styles and latest trends and one of our favorite styles to see around here (that is so adorable for babies) is the hipster trend.
When this little dude's big brother first started coming to visit us at our portrait studio near Beverly Hills, he always sported a little beanie.  So it was no surprise that baby brother, Beckett sported a beanie for his first birthday cake smash photo session.  And it was the perfect look, too.  For his styling, we created a Huckleberry Finn meets Stand By Me meets Little Rascals inspired, setup.  And the little flannel shirt his mom brought in was the perfect "classic, rugged boy" look before changing him into a pair of overalls for his cake smash!
Beckett's hipster styled smash & splash photo session was so darn cute, we couldn't help but share some of our favorites with you:
But Beckett isn't the only one in Los Angeles with a hipster name.  We wanted to check it out to see if Beckett's cool name made the list of Top Hipster Baby names from babycenter.com, and he sure did!
Top 10 Boy Hipster Names:
Asher
Axl
Beckett
Dashiell
Everitt
Jagger
Levi
Sebastian
Theo
Zane
Top 10 Girl Hipster Names:
Callie
Daisy
Ellarose
Hazel
Isla
Juniper
Lennon
Lila
Stella
Violet
Give us a call at our photography studio at 310-391-4500 to set up a consultation with your photographer and be sure to follow us on our Blog, Facebook, Instagram and Google+ to see what we've been up to, or explore our YouTube page for more!