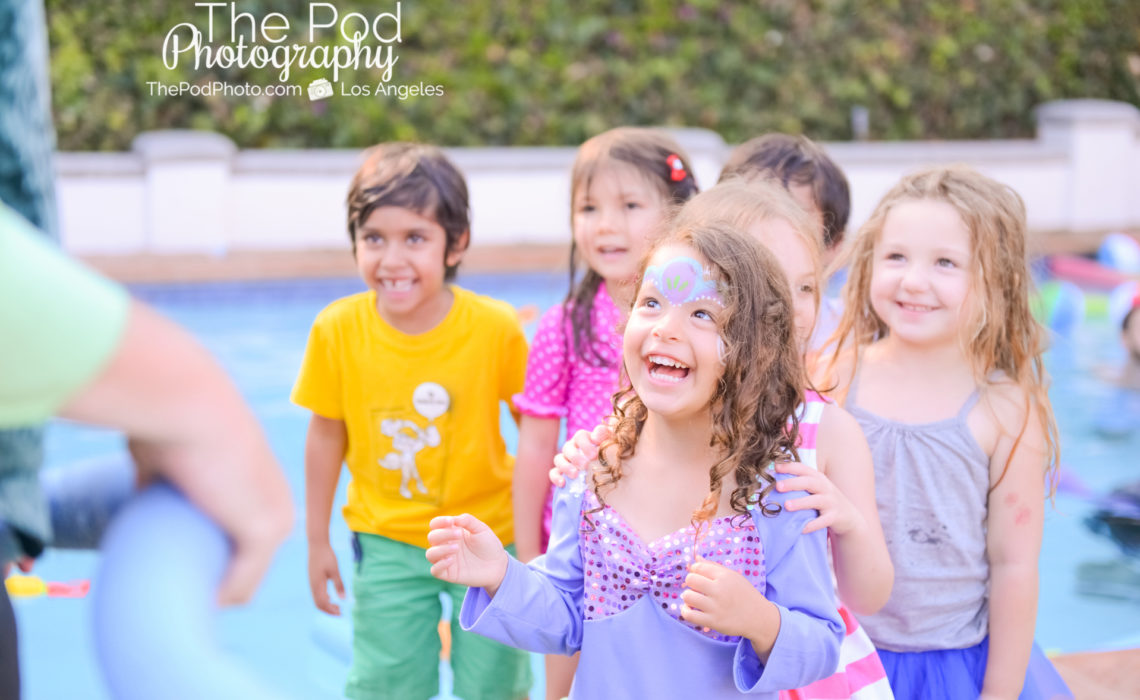 Photographing events is such a fun and special time to celebrate with a family! I personally love being a candid event photographer because there is so much going on. Plus, who doesn't love the fun, care-free atmosphere of a birthday party! Happy kids, warm greetings, big smiles, games, singing and the best part – cake.
I also love the fast-paced schedule of events, however, I always have a structure on how I shoot them. Since there is so much planning that goes into parties, I make sure to capture a mix of close-up detail shots of the food, party favors, decorations and any other special touches that I know were inspired by hours with a Pinterest board and scrolling through Etsy. Next up it's the overviews – the photos that tell the bigger picture of where the party was, how many people, and just the overall mood of the event. Then comes the fun part: the candids!  This is my favorite part of events, especially kids parties, because it's those real moments when people are laughing, interacting and cutting loose that tell the real story of the event. During the party I'm always walking around with a long lens – just observing and listening.  When I hear a group of people having a nice conversation and I can tell that the punchline is coming soon, I'll make sure to get ready and capture the laughs. Those perfect, genuine laughs captured on camera are just incredibly satisfying!
Jasmine's 4th Birthday The Little Mermaid Party took place at a private home in Cheviot Hills and was just such a great time! My favorite little touch was the goofy magician who make all the kids laugh. Oh, and of course the underwater Princess herself – Ariel! It was so sweet to watch the kids run towards her when she arrived.
Thank you, Jasmine, for having us four years in a row to document your parties – we can't wait to see you for birthday number five next year!
Whether your little one's first year celebration is at your home or a location, find out how to have it documented through photos by contacting us at our studio – (310)391-4500 today! Visit our website at www.ThePodPhoto.com to start planning your child's birthday party photography today! We service all of Los Angeles including Studio City, Westlake Village, Westwood, Brentwood, Malibu, Santa Monica, Manhattan Beach and more.