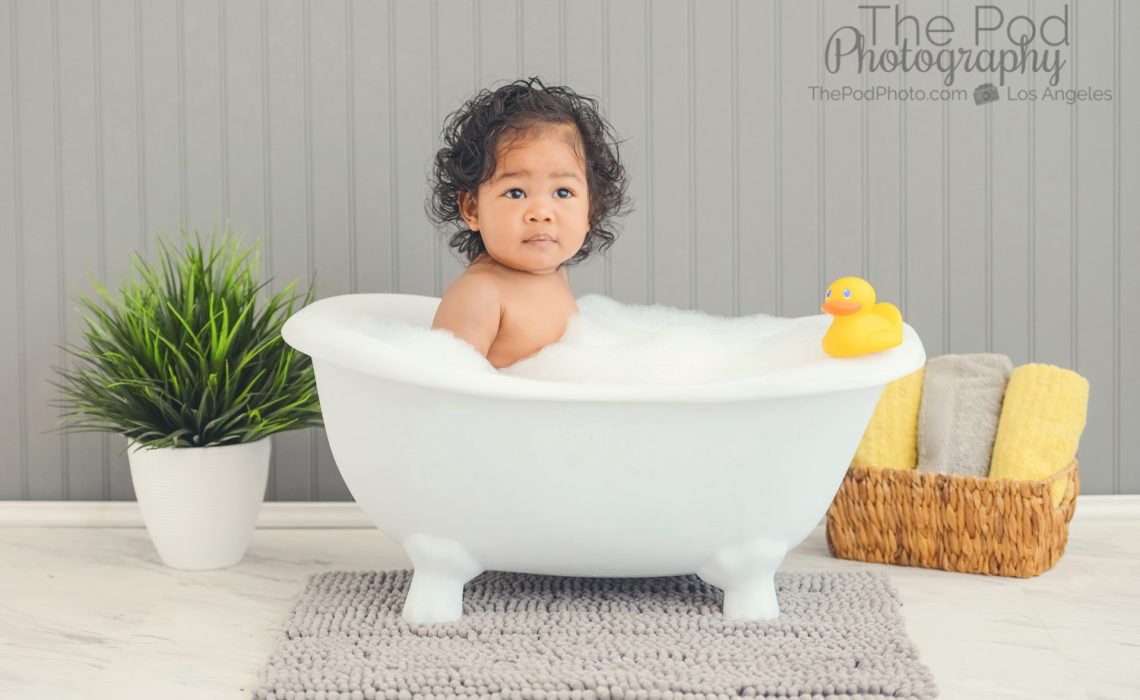 Their portfolio was really impressive. All of the photographs were crisp and beautifully composed. They gave us a little insight on how they work their magic as well as a rundown on what to expect during and after the shoot. Their experience and upbeat attitude are what ultimately sold us.

We were a little nervous the day of our photoshoot, praying that our baby would cooperate; but the team quickly put our minds at ease once we arrived. We were offered refreshments, time to settle in (we never felted rushed at all), they helped us pick out an outfit, we got him dressed, and they basically took it from there!

Of course, he warmed up to them quickly. They handled him gently, spoke cheerfully, and although he was holding back the smiles in his pictures, I can say that the team truly gave it their all! We had a wonderful experience for our first family photo session and cannot wait to see the end results!

-Christine W, 8/1/2017
Take a look at some of our favorites from this one year old photo shoot that we customized to an outer space theme – inspired by this baby's cool name of course!
Give us a call at our Woodland Hills portrait studio at 310-391-4500 to set up a consultation with your photographer and be sure to follow us on our Blog, Facebook, Instagram and Google+ to see what we've been up to, or explore our YouTube page for more!